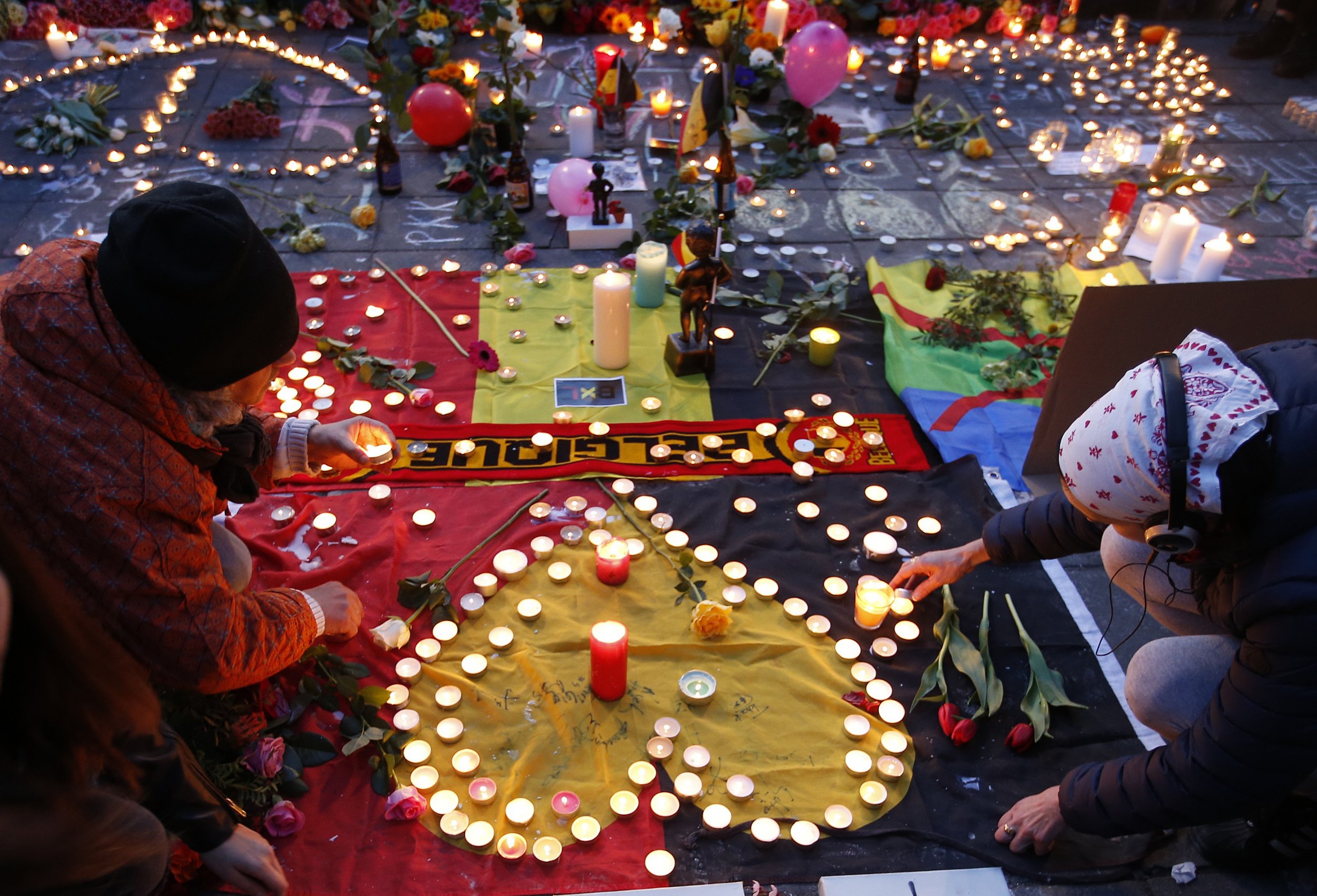 Charlie Hebdo cartoonist Corinne Rey, known by her pen name Coco, has dedicated a cartoon to the city of Brussels in the wake of the latest deadly attack on a European capital.
Coco watched Islamist gunmen kill 12 of her colleagues last January at the Parisian headquarters of satirical magazine Charlie Hebdo, in what would be the first of several deadly attacks in France last year. Three blasts on Tuesday killed 31 people in the Belgian capital and in their honor Coco sent one of the country's biggest daily newspapers Le Soir her tribute.
The cartoon features Belgian security forces, sitting on turrets mounted to the Brussels landmark known as the Atomium. The caption reads "It's war" and the commander says "We will not give in."
Cartoonists from France and Belgium have posted their tributes to the victims, as the creators of Tintin, Asterix and Belgium's much loved Le Chat strip published Brussels-inspired sketches.
Another popular image that spread on social media quickly featured a cartoon of France mourning with Belgium.
Kevin de Bruyne, midfielder for Belgium's national football team was among those who changed their profile picture on Twitter to a heart-shaped mock up of the Belgian flag.
A similar image, urging people to pray for Brussels was also widely shared in the aftermath of the blasts.
Cities around the world paid tribute to the attacks on the first nights since the blasts on Tuesday. The attack resonated strongly in France, where 130 people were killed in mass attacks in November. Paris was one of the first cities to announce it would light up its landmark, the Eiffel Tower, in the colors of the Belgian flag on Tuesday.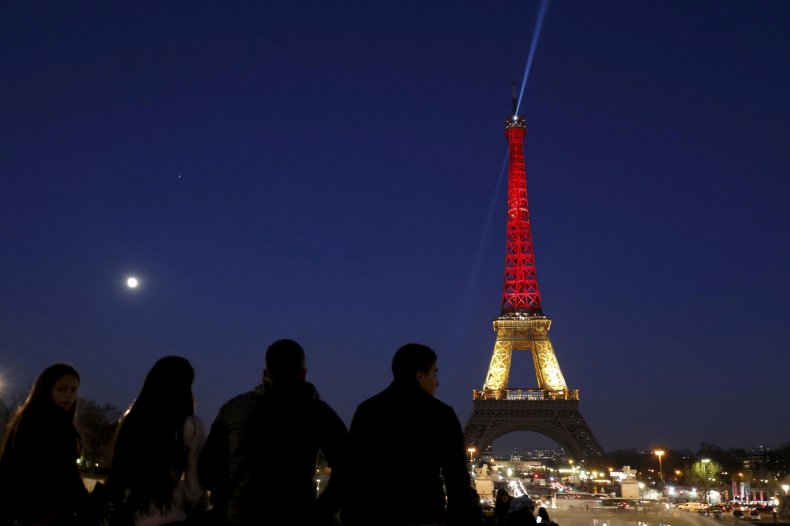 Lyon's center also projected the Belgian tricolore on the city's court house.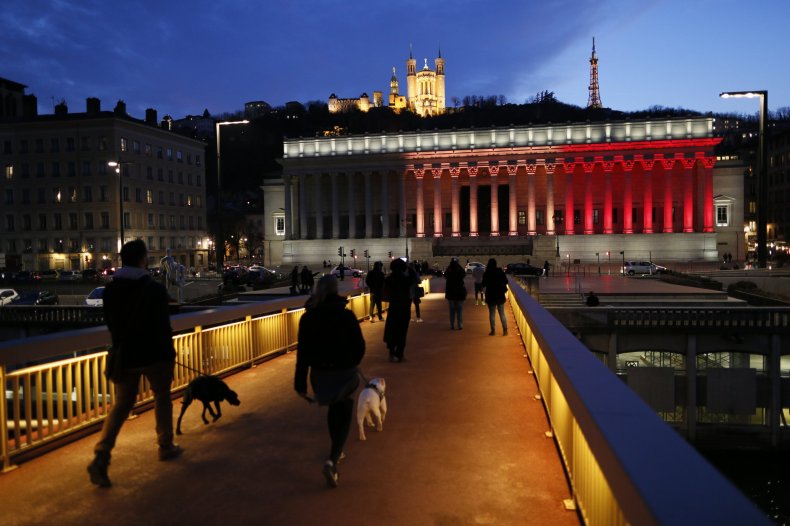 Berlin's Brandenburg Gate also donned the red, yellow and black for a night.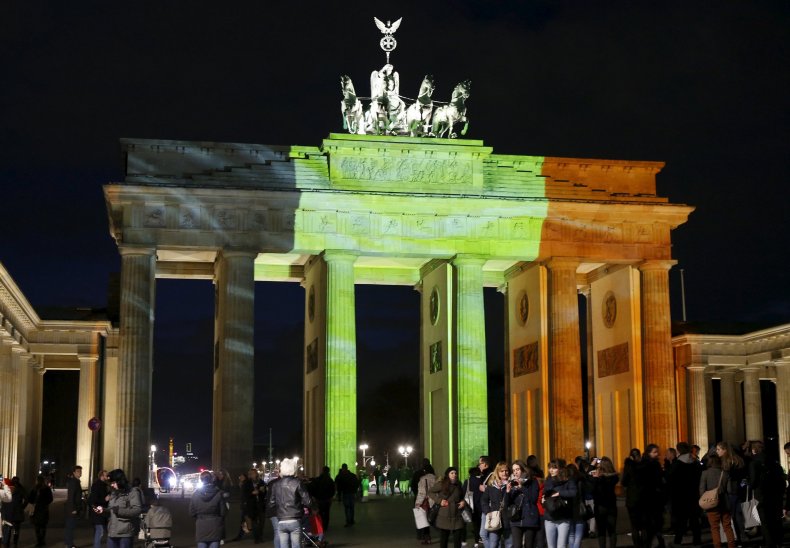 In Italy, Rome's Trevi Fountain was the place for tributes.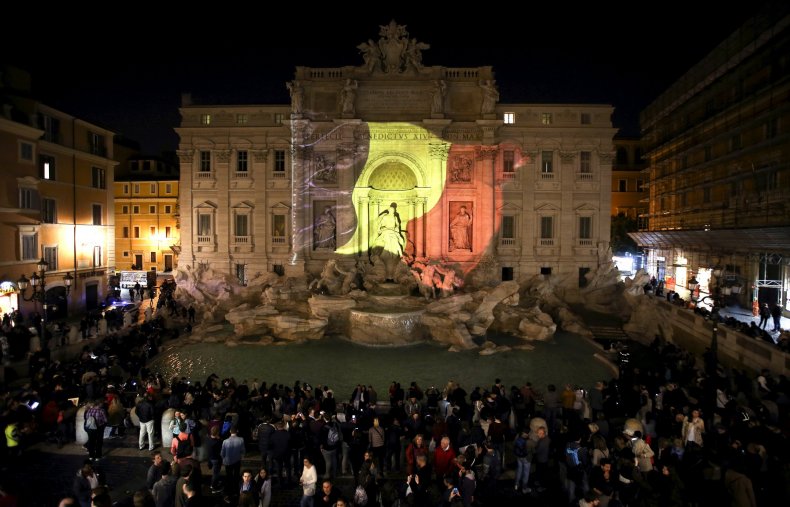 In London, the prime ministerial residence at 10 Downing Street flew the Belgian flag at half mast.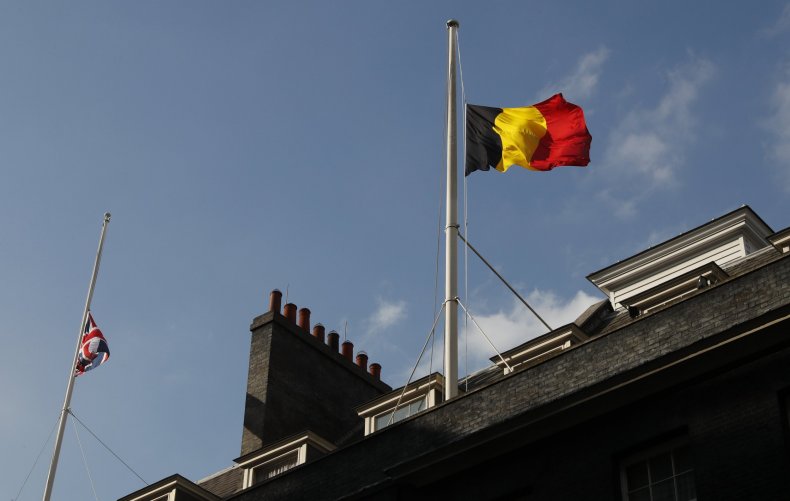 Mexico City's Senate building also lit up in Belgium's colors.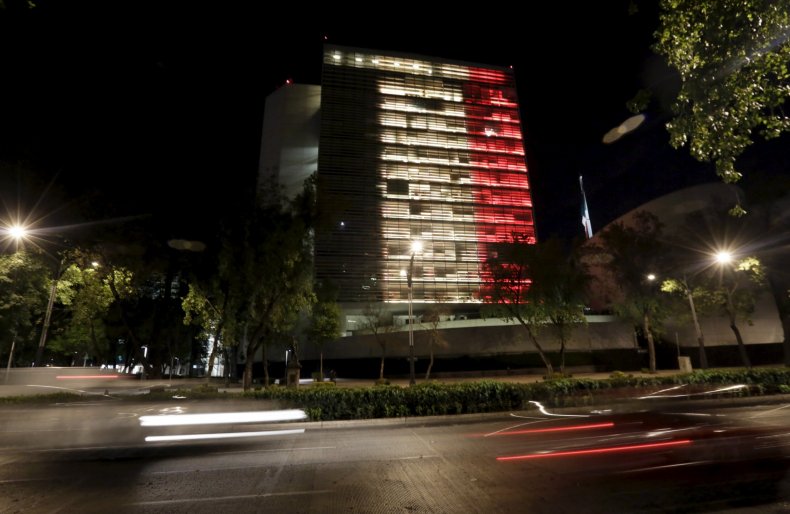 While in the U.S. New York City's Empire State building darkened the lights, in mourning for the victims.