Belgian Prisons: Breeding Grounds for Islamist Extremists?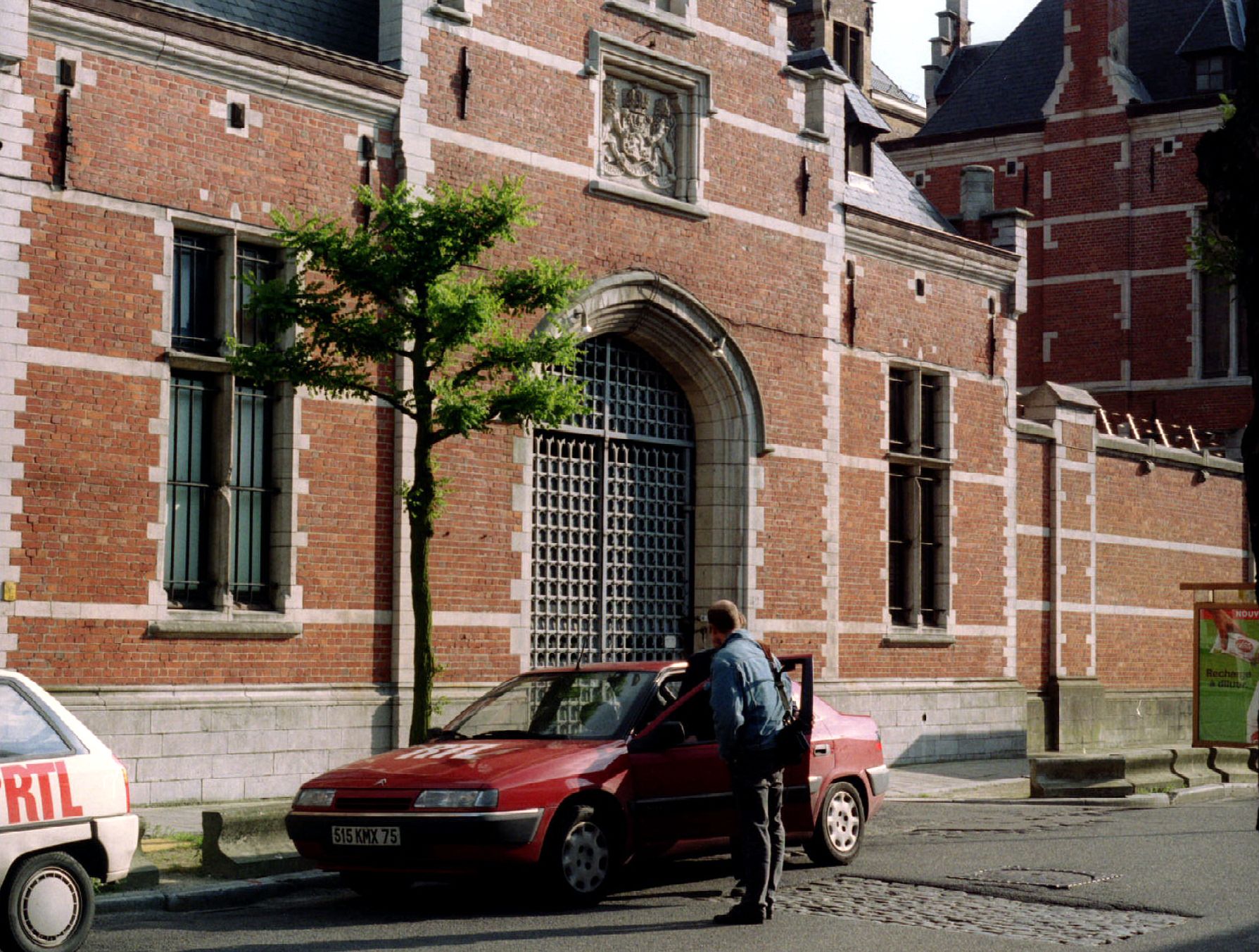 From a distance, the Forest prison in southwest Brussels is surprisingly beautiful. Across the road from the Université Catholique de Louvain, the red brick building blends in with the affluent neighborhood surrounding it. Long and elegant with slate gray turrets, it could pass for a historical estate. That is, until the coils of barbed wire suddenly come looping into view.
The prison's reception area is a depressing place. Women, and a few men, sit on wooden benches, waiting to visit their loved ones. The paint is peeling off the guards' booth, and the staff inside look miserable to be there.
Outside, a woman, who asked to remain anonymous, explained how her son spends his days inside. "It's disgusting. It's so dirty in there. Mice run past his bed at night," she says. "Still, at least he gets a bed—one of the men in his cell sleeps on a mattress on the floor."
For 23 hours a day, her son and his two cellmates sit in their room with nothing to do, she says. Her son, who broke his knee about a year ago, is in constant pain after it was reset by a doctor without hospital consultation. They are not given breakfast, she says, and he is always hungry. Though the prison is only meant to hold people until they are sentenced, her son has been there for a year.
In the aftermath of the Brussels attacks, security officials are scrambling to work out how to break militant cells and ensure more people don't join them. One way to achieve the latter is to prevent radicalization before it can occur; the prison system is considered a potential source of extremist influence.
Abdelhamid Abaaoud, the mastermind of last Novembers Paris attacks; Salah Abdeslam, who allegedly participated in those attacks; and the el Bakraoui brothers, who allegedly helped carry out the Brussels attacks, all served time in prison before their alleged acts of violence. Some analysts have suggested that they, particularly Abdeslam, may have been radicalized during this period.
"There is no public information on the level of radicalization in Belgian prisons," says Nicolas Cohen, vice president of the International Observatory of Prisons. "We know that they are looking for it; prison authorities have asked the guards and imams to report any sign of it." In France, which has tried to calculate the extent of the problem, around 15 percent of all radicalized people were targeted while in prison, he adds.
"All the prisons in Belgium have a problem with radicalization," says Denis Bosquet, president of the Oversight Commission of Forest Prison.
"The problem is, authorities think it is impossible for jihadists to communicate in prison. If you lock someone up for 23 hours a day, all they'll think about is how to make contact."
All the visitors that Newsweek spoke to outside the prison said their friends and family are locked up all day, except for when they eat and exercise. They didn't know if there were any radicals in Forest prison, but Cohen later confirmed that there are men being held on suspicion of terrorist activity.
"In Belgium in general, there are around 67 people under arrest warrant for acts of terrorism," Cohen says. "They are supposed to be kept isolated and are usually only visited by guards, prison directors and very occasionally doctors. That in itself is inhumane."
It is hard to know whether Forest prison guards are able to keep the inmates accused of terrorist activity separate from the other prisoners. Cohen says one of the prison's four wings has been closed since the end of 2015. Another wing is exclusively for the mentally ill. The two remaining wings are horribly overcrowded, he adds.
But even if they do manage to keep these men apart from the rest—despite what Bosquet says about their natural urge to communicate—what happens after their release? Cohen says he is worried about the effect total isolation will have had on these people. Surely, he adds, it's not going to make them feel any less anger toward Belgium.