Brussels Attacks: Kremlin Angered by Ukrainian 'Russian Link' Claims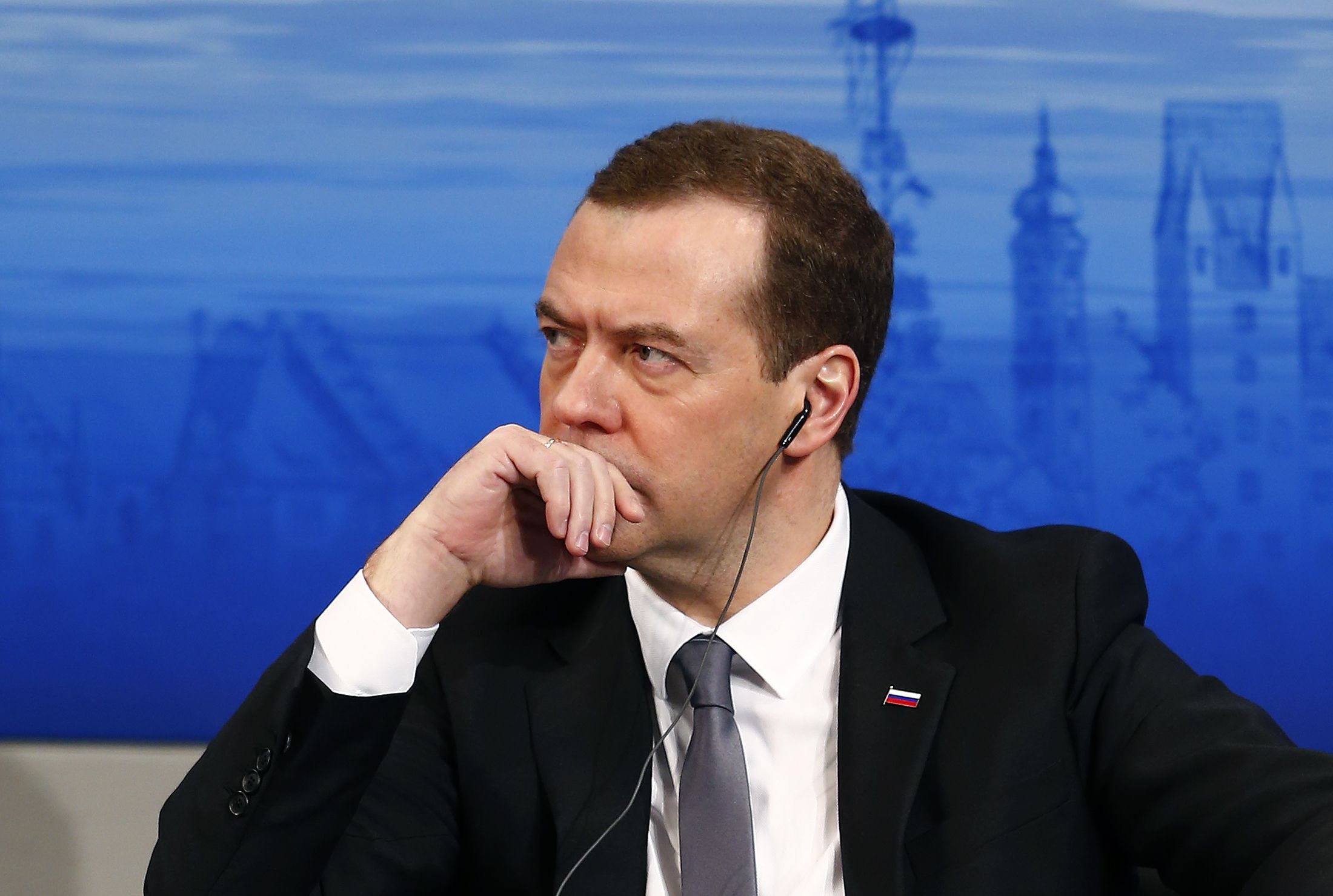 Updated | Russian Prime Minister Dmitry Medvedev has led the fierce backlash against Ukrainian suggestions that Tuesday's attacks in Brussels could have been planned by the Kremlin.
Three blasts shook the Belgian capital on Tuesday morning, killing at least 30 people in two different locations. Russian President Vladimir Putin and Ukrainian President Petro Poroshenko joined others in expressing sympathy with those killed or distressed by the attacks.
Their government officials have issued more controversial statements, however.
The head of Russia's Committee on International Affairs, Alexey Pushkov, appeared to take a swipe at NATO, which is based in Brussels, for allowing the attack and instead focusing defense measures against an "imaginary" Russian attack.
Speaking at a lecture in Kiev, the head of Ukraine's Security Services, Vassiliy Gritsak, went one step further, suggesting Russia may have been behind the attack.
"I would not be surprised if this turns out to be an element of Russia's hybrid war," Gritsak said, according to Ukrainian channel 112. He added that he was not certain that this was the case but that he "would not be shocked" if the investigation unveiled a "Russian link."
His theory gathered some popularity as Zoran Shkiryak, adviser to Ukraine's interior minister, conjectured on his Facebook page that the attack could have been set up by "the Russian special services on Putin's direct orders."
The suggestion has prompted a torrent of anger from Russian politicians as Medvedev dismissed Gritsak's claims and called him "an imbecile" on Facebook. His dressing down of Gritsak has gathered more than twice as many likes as Medvedev's post expressing sympathy for Brussels.
Putin's head of administration, Sergey Ivanov, agreed with Medvedev and told state news agency Itar-Tass that if he had to describe Gritsak in one word, he would call him a "degenerate."
Maria Zakharova, spokeswoman for Russia's Ministry of Foreign Affairs, also took to social media in protest to Gritsak's claims.
"A person cannot speak this way," Zakharova said of the Ukrainian security chief. "This is beyond the boundaries of humanity. My condolences to those whose lives depend on the decisions of such people."
The spokesman for Russia's Investigative Committee, Vladimir Markin, also chimed in saying that Ukrainian officials "have no equal when it comes to the most mindless and stupid statements."
An investigation into who is behind the Brussels attacks is ongoing. However, leading politicians have already condemned the acts as "terrorist."
Correction: An earlier version of this story indicated that 34 people died in the Brussels attacks. The number of people dead is currently unclear.