Brussels Attacks: Nine Detained in 13 Raids in Belgium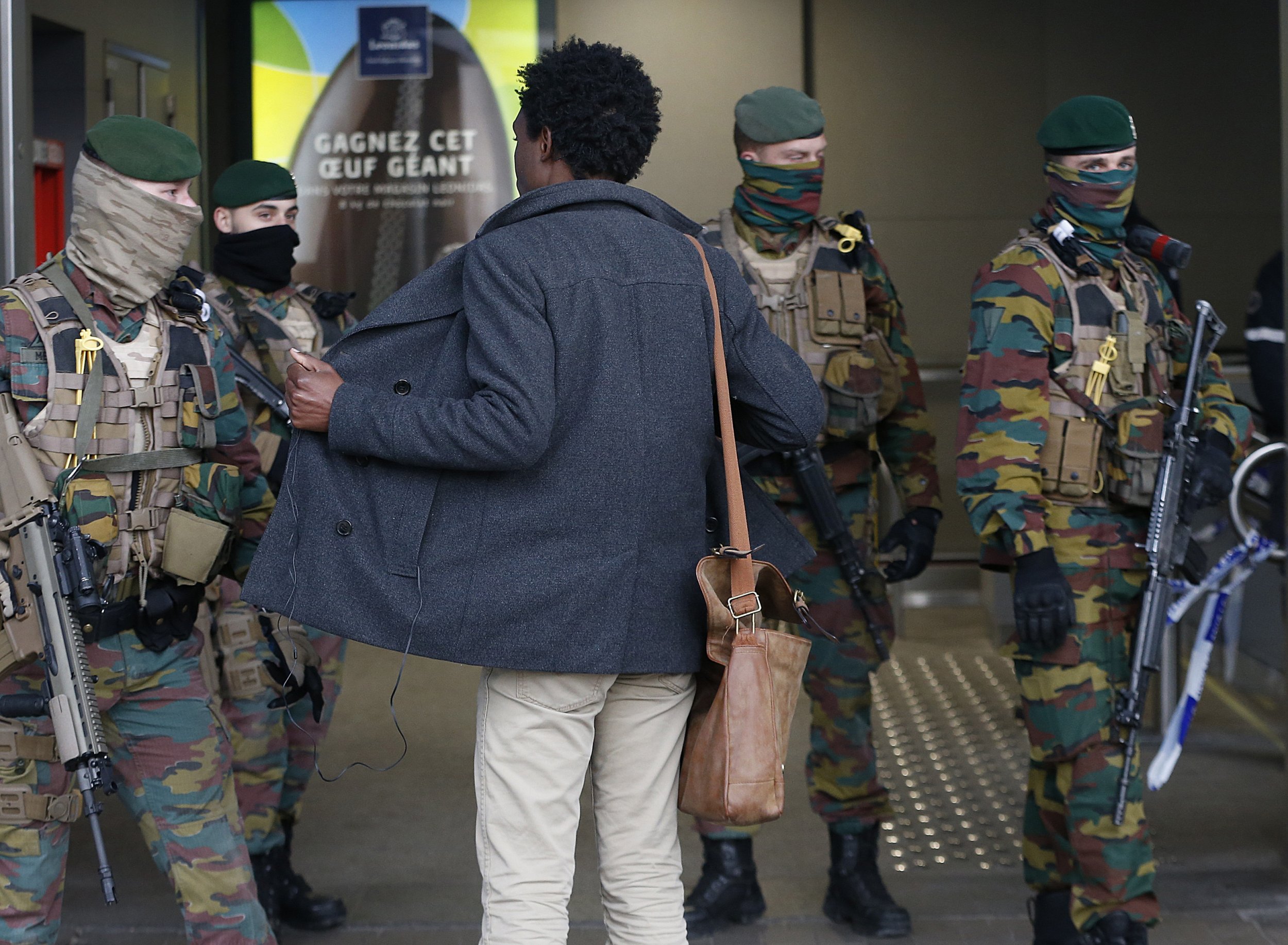 Belgian security forces detained nine people after conducting 13 raids on Sunday, national daily newspaper La Libre reports.
The raids were part of the counter-terrorism operation, in search of anyone linked with the perpetrators of the deadly attacks in Brussels last week, according to the Belgian prosecutor's office. Five detainees were released after questioning.
The raids took place at different times across the country on Sunday morning, including a raid in the now infamous Brussels suburb of Molenbeek—that has come to be seen as the germination centre for Islamist extremism in Europe. Multiple searches were also carried out in other Belgian cities including Mechelen and Duffel.
Security agencies across Europe are looking for at least eight suspects linked to either the November attacks in Paris that killed 130 people and last week's blasts in Brussels, German newspaper Die Welt reported.
Coordinated blasts at Brussels' airport and one of its central metro stations killed over 30 people on March 22. Authorities are still searching for possible suspects who aided the suicide bombers. The possibility of a link between the deadly attacks in Brussels and those that took place in Paris in November emerged when it was revealed that the DNA of one of the suspected Brussels bombers, Najim Laachraoui, matched that found on the explosives used in the Paris attacks.
An 11-page security bulletin listing eight suspects linked to the attacks in both capitals, still at large has been circulated among European security officials, CNN reports. The exact number of suspects has not been confirmed but all but one of them are said to have connections to Abdelhamid Abaaoud, the leader of the Paris attacks, or Salah Abdeslam, the only survivor among the Paris attackers, who was arrested earlier this month in Brussels.
Brussels Attacks: Nine Detained in 13 Raids in Belgium | World