Brussels Attacks: Putin Ally Blames Rebel Groups in Syria and Libya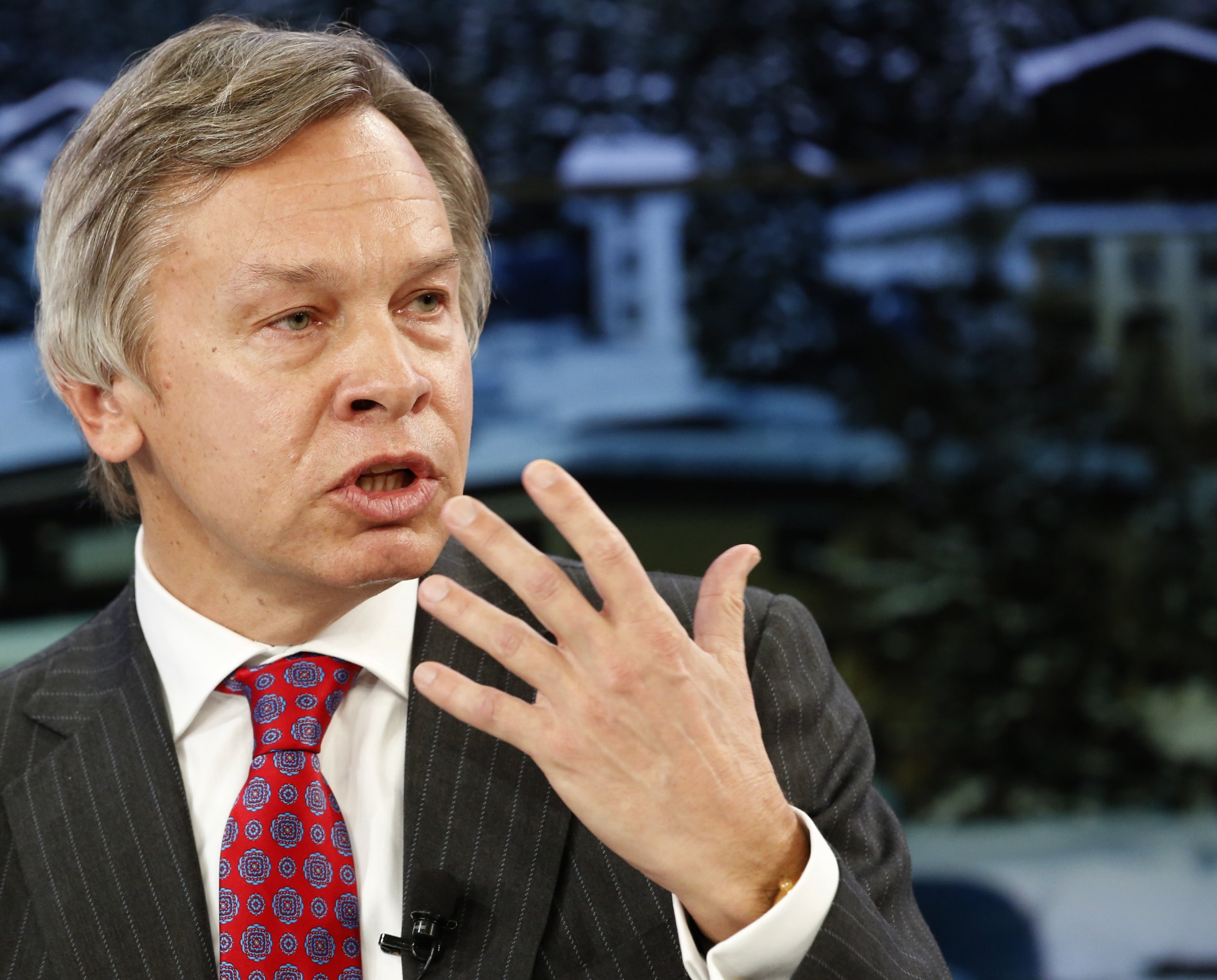 The head of Russia's parliamentary Committee on International Affairs has accused the West of covering up links between the Brussels bombers and the armed opposition to Syria's President Bashar al-Assad and former Libyan dictator Muammar el-Qaddafi.
Three blasts in two different parts of the Belgian capital killed at least 31 people on Tuesday. Militant group Islamic State (ISIS) has claimed responsibility for the attacks and brothers Khalid and Brahim el-Bakraoui have been identified as two of the suspects. One brother and a third suspect identified as Najim Laachraoui are believed to have traveled to Syria in the past.
"The orchestrators of the terrorist attacks in Brussels are the very same jihadists who waged war in Libya against Qaddafi and in Syria against Assad," Alexey Pushkov wrote on Twitter. "However in Europe they prefer to hush this up."
Russia voiced its opposition to Western intervention in Libya to topple Qaddafi and continues to support Assad. Russian officials have often conflated Western-backed rebels in the Middle East with Islamist opposition groups, such as Syrian rebels al-Nusra Front and Ahrar al-Sham, and even with ISIS, which Western air forces are currently bombing in Syria.
The lawmaker followed his claims with a tweet in English, questioning how moderate the Western-backed rebels really are.
According to current evidence, the perpetrators of the Brussels bombings were linked to the ISIS-affiliated group that organized the deadly attacks in the French capital in November and that included Salah Abdeslam, the recently arrested Paris suspect. ISIS, which is opposed to groups like al-Nusra and the opposition to Assad in Syria, has claimed responsiblity for the attacks in Brussels. No direct links between the conflict in Libya and the Brussels suspects has been reported at present.
Pushkov has been one of the most vocal Russian politicians on the Brussels attacks, previously taunting NATO for allowing the attacks to occur in the city where its headquarters are based. The lawmaker accused the alliance of instead focusing its efforts to combat an "imaginary Russian threat."
Indeed the global outpouring of grief and solidarity with Brussels has not been mirrored in Russia. Like Pushkov, Russian President Vladimir Putin and Foreign Minister Sergei Lavrov followed their condolences with another invitation for the West to join Russia's pro-Assad front.
Sympathy has been lost on others altogether. The leader of the nationalist Liberal Democrat Party of Russia, Vladimir Zhirinovsky, protested the minute silence for Brussels in parliament on Wednesday, telling other lawmakers to only extend the gesture for attacks that were not "self-inflicted." He also appeared on television telling Russians that attacks in Europe are "beneficial for us."