Why We Mourn More For Brussels Than Ankara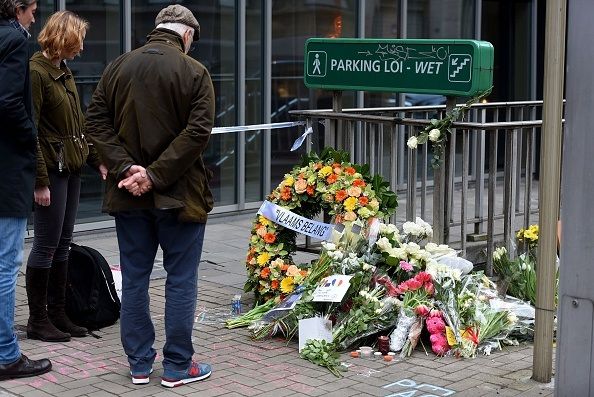 Big events—football matches, train crashes and of course extremist attacks—all now have a digital aftermath. Their wake is filled with a hissing, humming cloud of digital reaction as people jump onto social media to report from the scene, share footage and images, discuss how they should react, offer and call for help, condemn those they think blameworthy and support others. Needless to say, this is all wrapped up in a heaving mass of tweets and posts.
The Brussels attacks are no exception, and myself and the digital research team at Demos have spent the last few days (and nights) building algorithms to dissect the response. The initial finding—the digital aftermath is extremely signficiant. On Twitter alone, we're looking at almost 10 million tweets probably related to the attacks. Most of this seems to be a mixture of grief, regret, solidarity and condolence. A small kernel is very nasty—pointing at Islam, not the terrorists, as the real source of blame. People seeking to make and oppose this point have been wrestling for control of the #StopIslam hashtag over the last few days.
Not all outpourings of digital grief and anger are equal. On social media, as much as in the mainstream news, the attacks in Paris and Brussels have sparked more of an emotional reaction than the equally gruesome, equally condemnable and sometimes—in cold numbers—more deadly attacks that have routinely struck places further afield; Baghdad, Ankara, Nigeria. Why? A blinkered media? Our own indifference? An implicit, systemic racism? It's even been suggested that this plays into the hands of the terrorists themselves.
For almost all of us, a life taken by terrorism anywhere in the world is a tragedy. We recognise that grief and suffering don't stop at our own borders. But human beings have always had concentric circles of attention and attachment. The majority of us pay most attention to what happens to our families first, and give most thought to how we can help them. Our circles of belonging and support then gradually creep outwards: our immediate communities, maybe a civic or faith group, our village, town or borough, our nation, the nations around us, and so on. It's why when you die your estate will automatically be passed on to your children and partner unless you say otherwise. It's why in the U.K. the Department of Work and Pensions spends £175 billion ($247.32 billion) and the Department of Health spends £117 billion ($165.35 billion) delivering services to Britons, while the Department of International Development has a budget of just under £10 billion ($14.13 billion) to help the neediest abroad. This might be a blinkered way of seeing the world, but it's also a fundamentally human one, and it's not just the media—it's a principle at the heart of public life.
In the digital world, a place of swirling, bewildering content, of too much information for anyone to ever possibly read, let alone act upon, we grip those things closest to us even harder. In our own research (not all of it published yet), we've seen that the people you're most likely to speak to on social media are your family and friends. The information you're most likely to pay attention to is from sources that you know and trust, and mostly those you know about from offline life. The issues most people speak about are those local to them. Forget all the technobabble that social media transcends distance and time; for most people, most of the time, social media begins at home.
The real danger of social media isn't really our blind spots, and silences; it's the opposite. In the wake of tragedies such as the Brussels attacks, social media is now an important forum for public debate—who was to blame, what needs to change and how we stop it happening again—that anyone, anywhere can jump into. This is mostly a positive—bringing in a wider array of voices and views than ever before. But there are also downsides—the small minorities of committed, active digital voices that use social media to exploit our collective sense of grief by hurling out divisive, Islamophobic bilge. It is this that we need to guard against. An anti-Muslim backlash online, let alone one that spills onto the streets, really will play into the hands of ISIS and others who want to prise society apart.
Carl Miller, Research Director of the Centre for the Analysis of Social Media at Demos—@carljackmiller