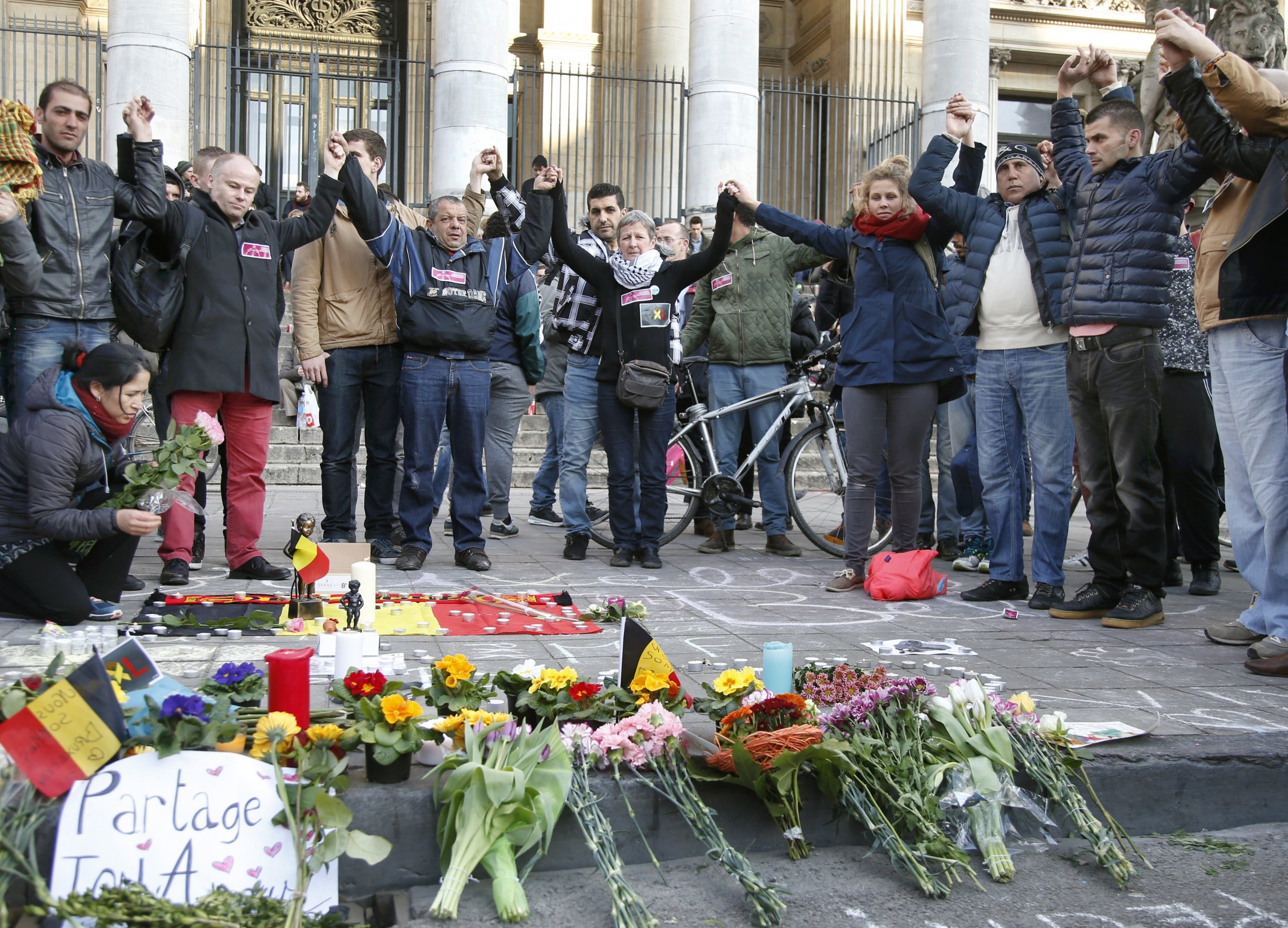 Updated | Residents of Brussels took to social media on Tuesday to offer shelter to those affected or stranded by the Islamic State militant group (ISIS) attacks on the city's airport and one of its metro stations.
The attacks on Zaventem airport and Maalbeek metro station, which left at least 30 people dead, further shook the city that has witnessed a number of raids in recent weeks in an attempt to uncover jihadi cells—culminating in the arrest of the surviving Paris attacker Salah Abdeslam.
Authorities placed the city on lockdown again on Tuesday after Belgian authorities took similar action following November's Paris attacks. In similar fashion to the #PorteOuverte hashtag used to shelter people during the Paris attacks, Belgians have now crafted their own social media call to help those in need.
Under the hashtag #OpenHouse, as well as #ikwilhelpen (I will help), residents of the city at the heart of the European Union offered a bed for the night, safety from further attacks, and even hot drinks.
Alexandre Alaphilippe, a communications consultant from Brussels, shared his own advert to help those in need as well as other #OpenHouse requests and rules to keep hosts safe. The rules for the host included geolocating the welcoming tweet and only giving their address in Twitter's direct message system.
He tells Newsweek that he "wanted to give a tool to people wanting to help" and offer "food, accommodation, listening...and some human warmth."
He adds: "It was the same in Paris. People just want to help, to give a hand and sometimes they don't know how to. #OpenHouse is just an easy tool."
Another host, Juliette Dimet, offered her sofa to anyone in need of a place to stay. "I made the offer because I can. I have space, and if I can help it's normal to do it," she says. "People should not be alone if they are afraid. It's more about humankind in general I guess. All is not lost if we can be generous and open."
Other tweets offering an #OpenHouse to anyone affected by the attacks were shared widely.
Others offered "hot chocolate, wifi and comfort" from the rush hour attacks, in case there were further incidents later in the day.
The people of Brussels came together in response to the attacks but it was not only people in their homes, businesses chimed in too. Design company Central said they did the same in the previous lockdown and offered their space to "help each other in dire moments" while the FunKey Hotel in Brussels tweeted: "All people looking for shelter welcome at our hotel...WiFi and coffee at your disposal," garnering hundreds of retweets.
Correction: An earlier version of this story indicated that 34 people died in the Brussels attacks. The number of people dead is currently unclear.