Brussels And Hungary Clash Over Education, Refugees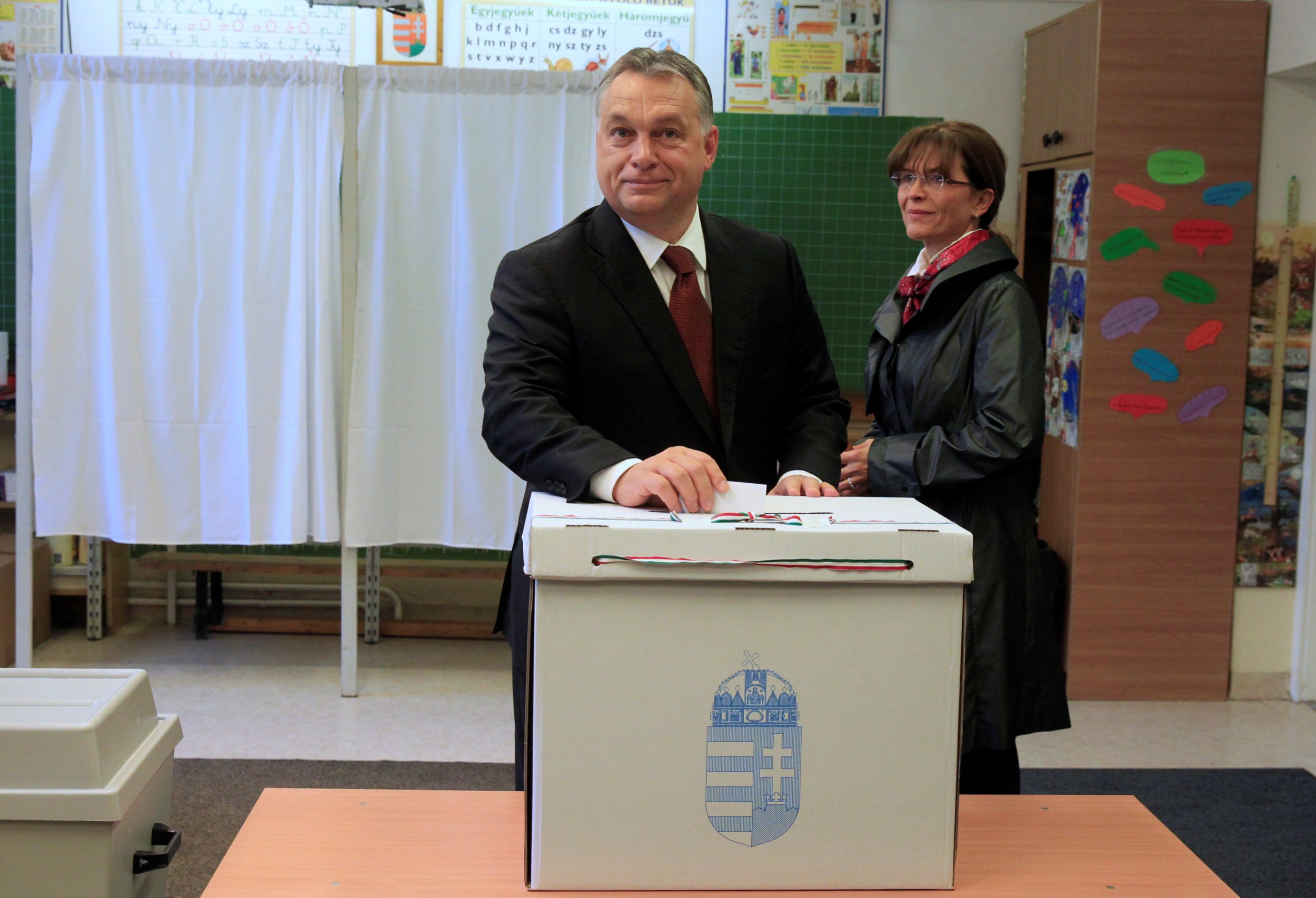 Hungary has long been one of the European Union's awkward squad. Since 2010, when the right-wing populist Viktor Orban was elected Prime Minister for the second time, the country has increasingly sought to push against the liberal internationalist Brussels consensus. Orban describes his own political vision as "illiberal democracy."
The latest issues driving Hungary toward clashes with Brussels promise to bring those differences to a head.
First, there's the unrest over the George Soros-funded Central European University (CEU) in Budapest. One of the largest anti-government rallies of Orban's reign filled the streets of the Hungarian capital at the weekend with protesters enraged at a new law that could close the venerable institution.
The rule change requires foreign universities in Hungary to also have a campus in their home countries. Critics say it is aimed at CEU, which has no American campus despite also being registered there. The government says it is simply closing a loophole.
EU authorities in Brussels have started a probe into the law. Frans Timmermans, deputy head of the EU's executive body the European Commission, described CEU as a "pearl in the crown" at a press conference Wednesday, and said the Commission needed "to quickly complete a thorough legal assessment of [the new law's] compatibility with the free movement of services and the freedom of establishment."
Meanwhile, in a note emailed to journalists the same day, Orban's office said that Brussels was seeking to "induce the Hungarian Government to surrender on the issue of migration." Hungary has ignored proposals introduced in 2015 to resettle 160,000 refugees from Italy and Greece, refusing to take part in any quota scheme. But The Times reported last week that up to 23 EU countries are planning on issuing an ultimatum to Hungary this year to force the country to take its share of refugees or leave the EU.
And concern is growing over the treatment of refugees already in Hungary. The government announced in February that it would begin detaining asylum-seekers in camps made up of shipping containers on the border, restricting their freedom of movement. The UNHCR has urged other EU countries to cease refugee transfers back to Hungary as a result.
The Brussels probe into CEU cannot lead to the suspension of Hungary's voting rights or expulsion from the bloc. But at a time when EU unity is perhaps more important than ever, it might not be able to let Hungary defy it on multiple fronts for long.