Belgian Ministers: We'll Resign Over Bomb Suspect Failure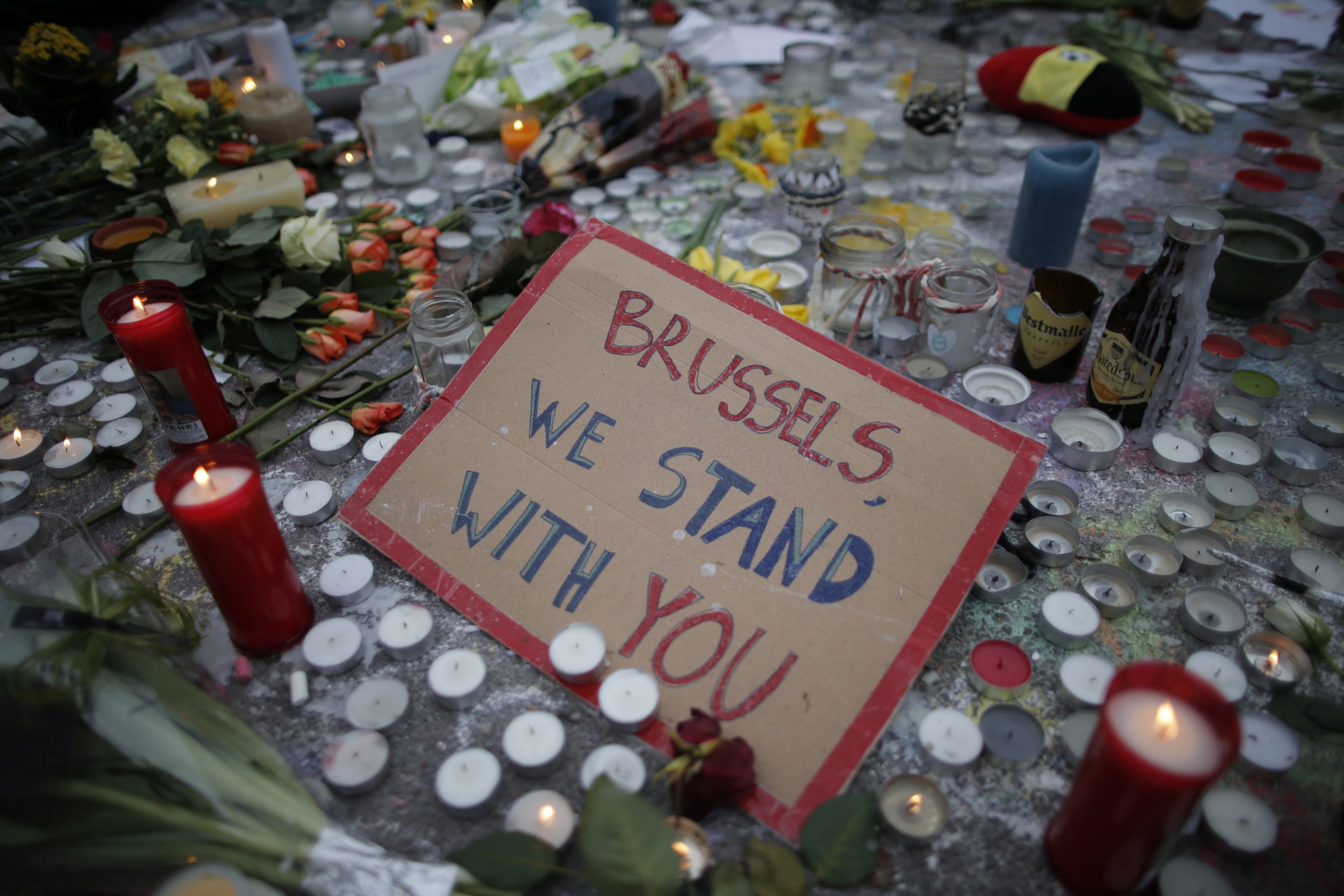 BRUSSELS (Reuters) - Belgium's interior and justice ministers offered to resign on Thursday over the failure to track an Islamic State militant expelled by Turkey last year who blew himself up at Brussels airport on Tuesday.
Interior Minister Jan Jambon said Prime Minister Charles Michel had asked him and Justice Minister Koen Geens to stay on -- "In time of war, you cannot leave the field," Jambon said.
Belgian authorities are facing embarrassment after Turkey said on Wednesday that last year Ankara expelled back to Europe Brahim El Bakraoui, one of the suicide bombers who carried out the attacks on Tuesday, and warned Belgium he was a militant.
His presence in Turkey, let alone on the Syrian border, was enough to have ensured that Bakraoui, 29, should have been jailed on his return home since it broke terms of his parole from a nine-year sentence for armed robbery, the ministers said.
Geens told RTBF public television during a joint interview with Jambon that both Turkish officials and Belgian diplomats in Turkey who received the warning could have been "more diligent" in stressing to Brussels that Bakraoui clearly fit the profile of a dangerous foreign fighter to be held and questioned.
The Dutch government confirmed on Thursday that Bakraoui had been expelled by Turkey on a flight to Amsterdam in July but that he had not been held because he was not on wanted lists.
Noting Bakraoui was wanted for breaking parole over his criminal activities, Geens said the Turks' warning ought to have let Belgium class him as a militant: "That was the only moment the link could have been made," he said. "And we missed it."
He was a wanted man since late August, Geens noted: "The question is did we show enough diligence in trying to find him?"
A public prosecutor also told Belgian media on Thursday that Bakraoui's younger brother Khalid, who blew himself up on the Brussels metro, could have been sent back to jail for breaking parole on a car-jacking conviction in May but was released as a magistrate took the view it was a minor infraction.
He was wanted from October, shortly before the Paris attacks, when he stopped registering with his parole officer and put on international wanted lists, including Interpol, in December when he was identified as having rented an apartment in Belgium linked to the Islamic State militants in Paris.
U.S. sources said on Thursday that both brothers were on U.S. counter-terrorism watch lists before the Brussels attacks, but it was not clear when they had been added.
Asked about international criticism of the Belgian security services since November's Paris attacks, planned in Brussels by what investigators believe is the same network as this week's attacks in the Belgian capital, Geens said systems should be reviewed but also noted that other countries had been attacked too and cited in particular Sept. 11, 2001 in the United States.
"We must be very critical of ourselves," he said.
"On the other hand ... we must note that such events have occurred in the countries with the highest security, with the best intelligence services in the world."