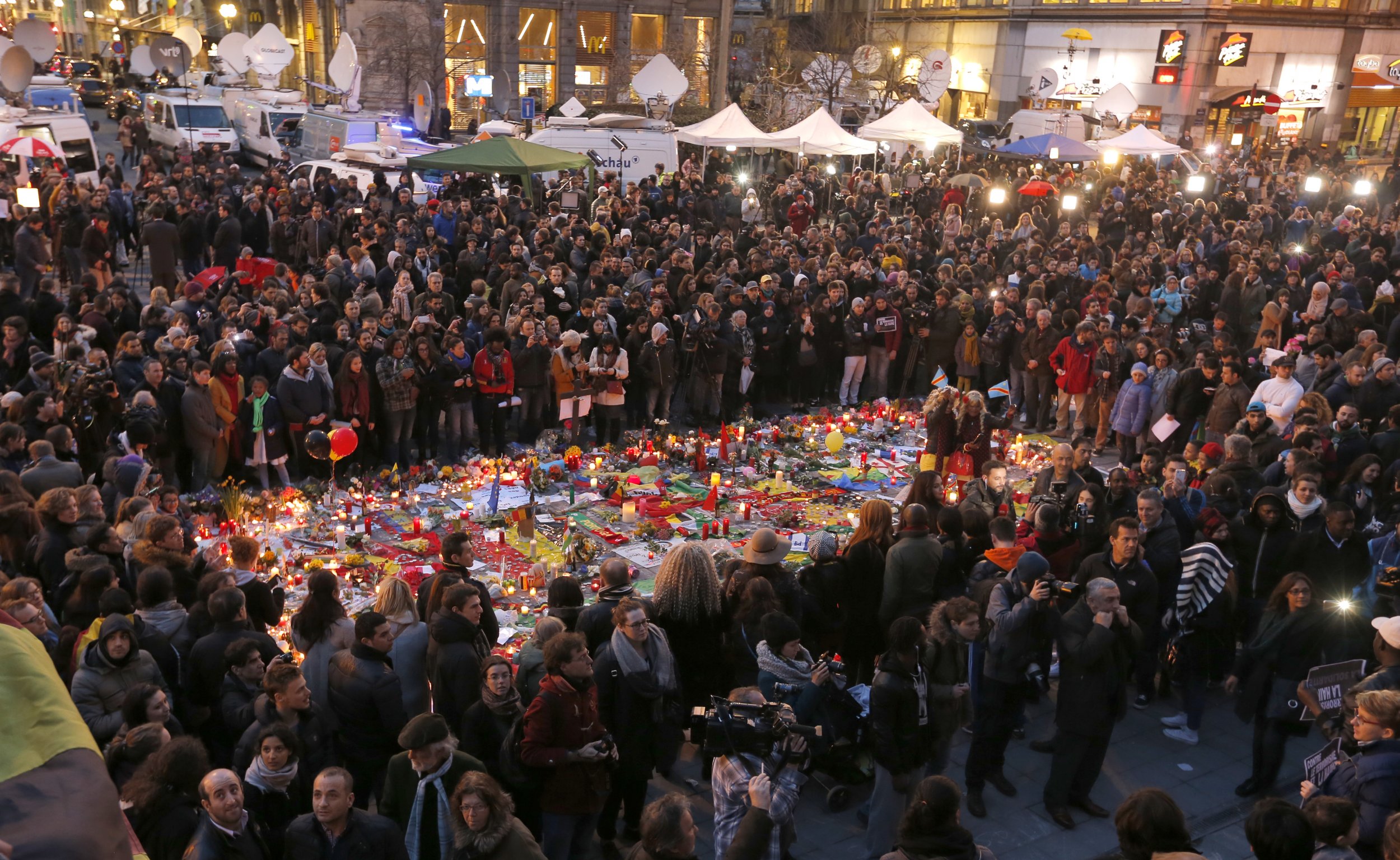 Abdelbrahim, a taxi driver in Brussels, had an unusual drinking companion. Occasionally, Abdelbrahim—who asked Newsweek not to reveal his surname—would sit down with another young man, Salah Abdeslam, at one of the bars in the Molenbeek district to chat and laugh and smoke.
His friend is now in jail, accused by authorities of participating in the November 13 attacks in Paris and possibly planning Tuesday's assault on Brussels. If both accusations are true, Abdeslam bears partial responsibility for the combined deaths of a reported 164 people.
"People in Molenbeek were shocked," Abdelbrahim says. "Abdeslam? It's not possible. He wasn't an Islamist." His former friend, he says, didn't practice the radical version of Islam that the Islamic State militant group (ISIS), which has claimed responsibility for the attacks, espouses.
"He drank alcohol, smoked hashish. He went to discos," Abdelbrahim adds. "I never saw him at the mosque. He couldn't even speak Arabic." When they drank together, Abdelbrahim says, they talked about women, money, alcohol. Religion didn't come into it.
"I think he became crazy. Maybe he was brainwashed. People in Molenbeek, it's easy to dupe them. They lead simple lives."
But, Abdelbrahim adds, if his friend was brainwashed in Molenbeek, he doesn't believe it was in the 22 or so mosques in the neighborhood. "People come to the mosque, pray and leave. Islamist extremism is hidden. It's spread in whispers."
'Religion as an Excuse'
There are two neighborhoods in Brussels that are considered home to radical Islamist elements. The first is Molenbeek, where police arrested Abdeslam on March 18, following a four-month manhunt, and four days ahead of the attacks on Brussels. The second is Schaerbeek, about 3 miles away. It was here that three men piled into a cab and took it to the city's main international airport on Tuesday before detonating two bombs. A day later, police found a suicide note from one of the attackers on a computer left in a trash can in Schaerbeek.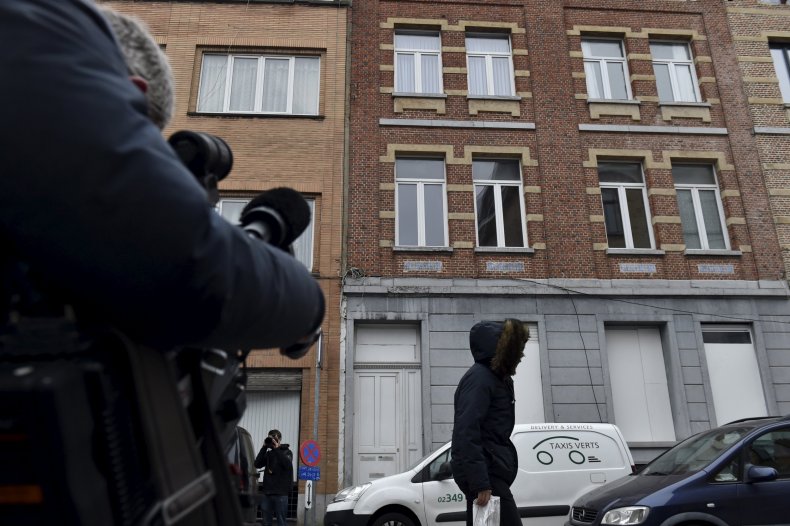 Muslims in both neighborhoods express the same level of shock as Abdelbrahim. The refrain that echoed among Paris's Muslims after the November 13 attacks can be heard again in Brussels: "not in my name." And they say they do not know why either district has such a bad reputation.
At a bodega in Schaerbeek, Masoud Alischa, a 38-year-old Muslim from Afghanistan, is angry with the attackers. "Islam doesn't tell you to kill people. These people, the extremists, they just use religion as an excuse." But, he says, the Belgian government needs to be tougher. "I respect the government normally," Alischa says, "but they just take terrorists and put them in prison. It's better to execute these people than imprison them—they'll just try to radicalize others."
Alischa's views are extreme, but they are born out of frustration with people perpetually associating his faith with radicalism or terrorism.
But another Schaerbeek resident—who asked Newsweek not to publish his name—says he feels only pity, not anger, toward attackers. "The problem is the men who radicalize them," he says. "They always target the fragile and find people who are easy to manipulate."
Leila, a 20-year-old tourism student in Schaerbeek who chose not to give her family name, says these young extremists, though similar to her in age, are a world apart. "They're being radicalized by people saying 'you don't belong here,'" she says. "But if you work here or study here, you do belong. I don't know why they don't go to school or find jobs. It's not that hard."
Across the river in Molenbeek, reporters have descended upon the house on Rue des Quatre-Vents where Abdeslam was finally arrested. Hicham, 30, who works at a grocery store a few doors down, witnessed the whole thing.
"A large car pulled up outside my shop and eight soldiers got out," he says. They were the group who went in to get Abdeslam. Others blocked both exit points from the house. Though police herded Hicham out of his shop, he was close enough to see them shoot Abdeslam in the leg as he tried to flee. He watched as they did the same to a second suspect.
Hicham shows video footage to corroborate his story. "This could happen anywhere," he adds. "Molenbeek is just like everywhere else." Referring to Abdeslam and his compatriot, he says: "These guys are young. They have been manipulated by the true radicals. They're just seeking someone to teach them religion and to guide them."