After Brutal Shark Dragging Video Goes Viral, Three Florida Men Face Criminal Charges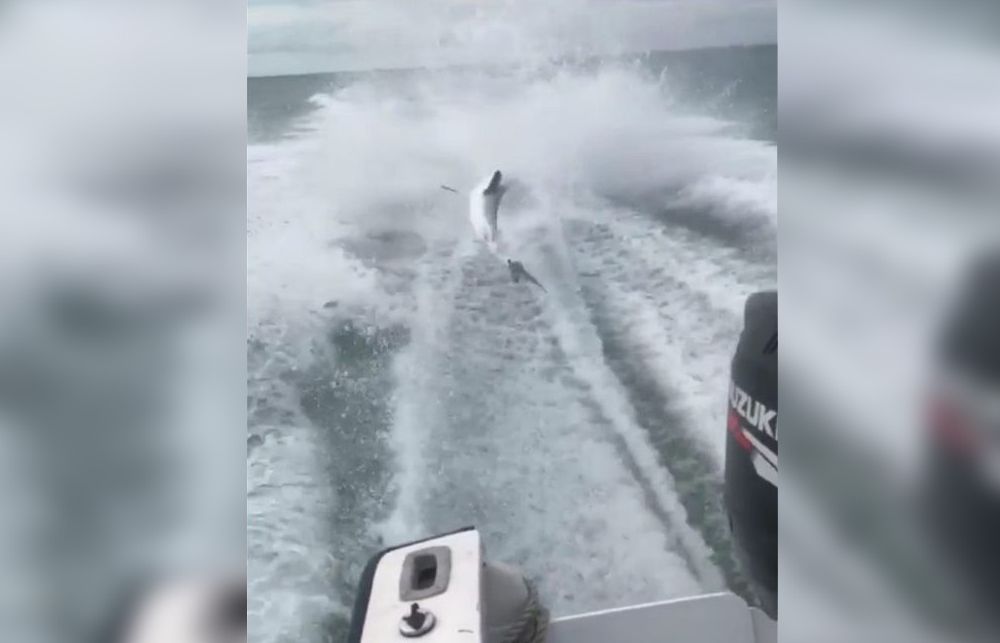 Three Florida men face criminal charges in connection with a viral video that showed a shark being dragged behind a speedboat at high speeds.
The Florida Fish and Wildlife Conservation Commission announced charges of felony animal cruelty had been filed late Tuesday against Michael Wenzel, 21; Robert Lee Benac, 28; and Spencer Heintz, 23, following their investigation.
In July a brutal video went viral showing a shark being pulled behind a speeding boat and thrashing as it was battered by waves in the vessel's wake. In the video, three men laugh and point at the shark.
The video attracted widespread condemnation, and sparked a criminal investigation.
In a statement, the Commission said it conducted a four-month investigation that involved interviewing the suspects, probing their social media posts, and talking to shark experts.
"As we've said since this video and other images came to light, these actions have no place in Florida, where we treasure and conserve our natural resources for everyone," said Commission Chairman Bo Rivard.
"It is our hope these charges will send a clear message to others that this kind of behavior involving our fish and wildlife will not be tolerated."
The three men have not commented publicly on the charges.
Florida Governor Rick Scott praised the officers who conducted the investigation in a tweet.