The Brutal, Tragic, Consequences of Quality of Life Judgements | Opinion
Alta Fixsler's death was a brutal tragedy caused by ableist, utilitarian assumptions about a young girl's "quality of life" by non-disabled people. The removal of life-sustaining care from a child with disabilities, based on prejudices about her disability, is unconscionable. Hospitals in the U.K. deny care to some children in the name of "saving" them from a fate worse than death. No matter how hard parents may fight to protect their children, U.K. courts consistently side with hospitals' unethical determinations, which disguise a form of eugenics under another name: "compassion."
The U.K. attacks the dignity of certain people's lives through the Quality and Disability Adjusted Life Years (QALY/DALY) tool. Using this metric, health officials argue that people like Alta no longer have lives worth living, and death is preferred. The real-world consequences mean that a person with expensive treatment or care needs will not be covered for treatments, based on the idea that a year of his or her life is worth less than a year of an otherwise non-disabled person's life.
As distasteful as that idea is, this issue isn't just about money—Alta's family tried to get her to the U.S. or Israel, where her parents have citizenship, and where her care will not be a "burden" on the U.K. system. Powerful people, including Israeli president Reuven Rivlin and U.S. Senate majority leader Chuck Schumer, among a bipartisan group of U.S. legislators, tried to advocate on her behalf. Despite all of these alternatives, the U.K. persisted in preventing Alta from leaving, because officials felt it was time for her to die.
In these cases, the government not only blocks care for children with disabilities, but also devalues their human dignity through QALYs. Even if effective treatment options are available elsewhere, the QALY-based mindset—like the assumptions behind assisted suicide and euthanasia laws—presumes that living with disabling conditions is a fate worse than death.
This prejudice is not unique to medicine. It is immortalized and even celebrated in movies like Million Dollar Baby and Me Before You, in which people with disabilities are portrayed as heroic for killing themselves, because they "save" themselves, their family and society from the "burden" of their disabling conditions. Similarly, proponents of assisted suicide and euthanasia laws—against all suicide prevention media guidelines—highly publicize people who kill themselves in the face of life-threatening disabilities. In fact, fear of being a "burden on family, friends/caregivers" is one of the top five reasons people request assisted suicide from medical professionals in states where it is legal (physical pain and the fear of it does not even crack the top five).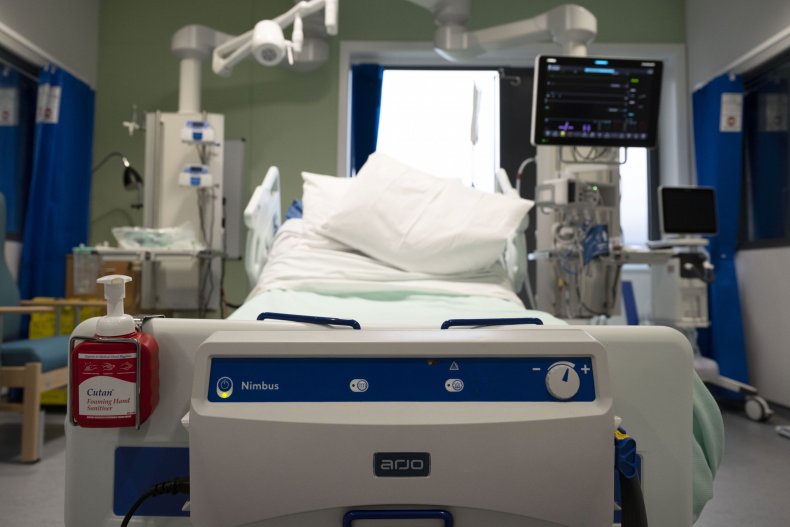 Physicians often make mistakes in diagnosis and prognosis. Consider the case of Jeannette Hall, who requested assisted suicide from her doctor after her cancer was deemed inoperable. She is gratefully alive more than 20 years later because her doctor refused, and suggested she try treatment instead. The U.K.'s medical system, which sees death as better than treatment for children with disabilities, is not far behind the Netherlands and Belgium, which have sanctioned the proactive euthanasia killing of children with disabilities who, in their subjective estimation, will have an intolerably poor "quality of life." In Alta's case, there were very strong differences of medical expert opinion on her outcome. Some American and Israeli physicians were willing to give her their all.
Similar cases happen here in the U.S. too, even with laws like the Americans with Disabilities Act on the books. Take the case last year of Michael Hickson, a black man with multiple disabilities, including quadriplegia, who was not only denied COVID treatment, but also basic nutrition and hydration. When his wife confronted the attending physician, he replied, "So as of right now, his quality of life—he doesn't have much of one." She pushed back: "What do you mean? Because he's paralyzed with a brain injury, he doesn't have quality of life?" The doctor replied, frankly, "Correct." Ask his wife and five children if they agree.
The Hickson case is a heartbreaking example of the sentiments codified in the discriminatory Crisis Standards of Care. Several states propagated these guidelines during the pandemic to advise medical professionals on how to ration scarce medical resources—to make excruciating decisions on who lives and who dies. Medicine and policy are all too ready to deprioritize people with disabilities.
We'll never know if Alta might have pulled through with care from a medical team that considered the value of her life and her human dignity equal to that of a non-disabled child. What we do know is that we cannot let this utilitarian production-equals-worth mentality override equal protection of disabled people under the law.
Matt Vallière is an emergency medical services first responder and executive director of the Patients Rights Action Fund
The views expressed in this article are the writer's own.