Brutus the White Lion is a Dad After 'Miraculous Conception'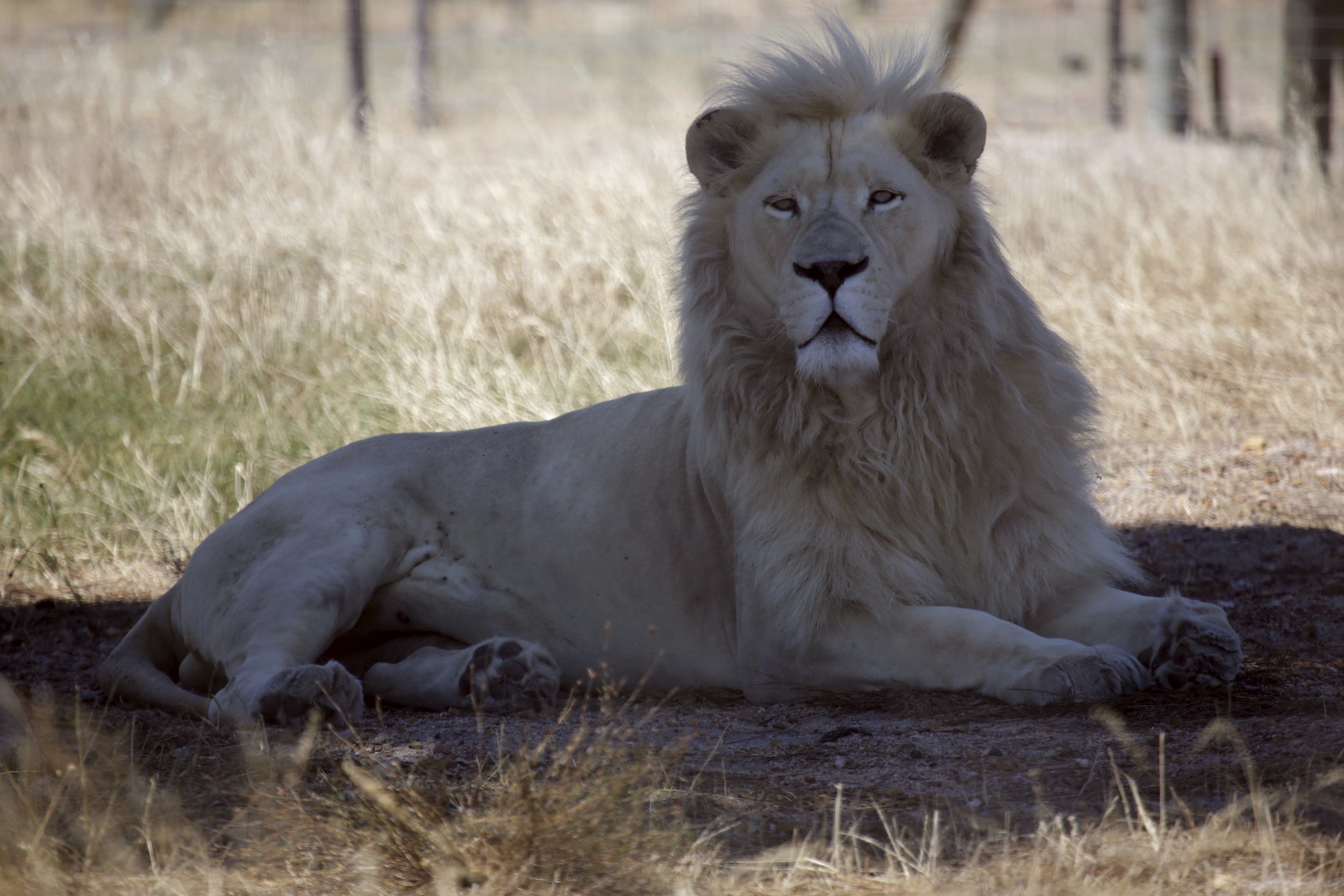 A South African lion park witnessed its very own Christmas miracle when a lioness gave birth to three cubs, despite her mate having had a vasectomy.
The new parents, Brutus and Nala, live at the Drakenstein Lion Park near Cape Town, a non-breeding sanctuary for lions rescued from abusive situations. According to a post on the park's Facebook page, Brutus was surgically sterilized more than three years ago but still managed, via a "miraculous conception," to father three cubs, who were born on December 28.
The park's owner, Paul Hart, says Brutus was the only male in Nala's enclosure, so he must be the father of her children. But the two were never meant to make babies. "As a sanctuary we do not breed (except when there is a huge oops)," he tells Newsweek over email.
As if Brutus' post-vasectomy procreation isn't puzzling enough, Hart says the lion was also suffering from undescended testes, which medical experts believed meant he couldn't have children. "The conception is a complete anomaly as an 'unviable testes' becoming viable after three years is unheard of," he says.
Brutus has a rare genetic mutation that makes his fur white, and he's passed that trait onto his. Hart told South African newspaper The Star that there are no more than 500 white lions in the world, with most living in Africa. "Genetic mutation causes the condition of white lions, and because they don't camouflage very well, they don't survive in the wild," he said.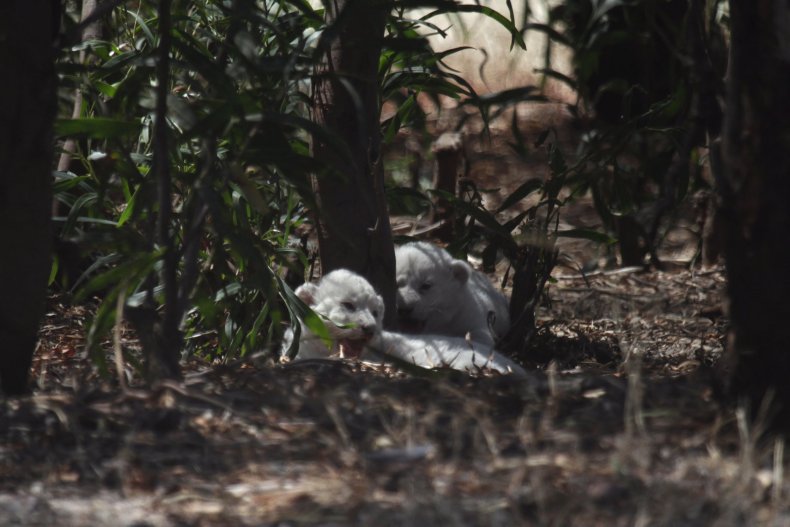 The number of lions in Africa has plummeted from 450,000 in the 1940s to around 20,000 in 2015, and the population continues to decline, largely due to the growth of human populations and the expansion of farming and ranching. Lion poaching has also come under renewed scrutiny since July, when an American hunter shot and killed Cecil, the famous Zimbabwean lion, sparking outrage across the world.
Brutus and Nala's cubs are yet to be named and will stay at the sanctuary for life, according to the Facebook page for Drakenstein Lion Park. Unless another miracle occurs, they will be Brutus' last offspring: Reuters reported that the virile lion will get a second vasectomy to stop him unexpectedly fathering more children. Although, according to Hart, the lion is a natural. "Brutus and Nala are being amazing first time (and last time) parents," he says. "And the cubs are doing well."