Bryan Colangelo Twitter Burner Account Allegations Latest: Everything We Know About Sixers GM Controversy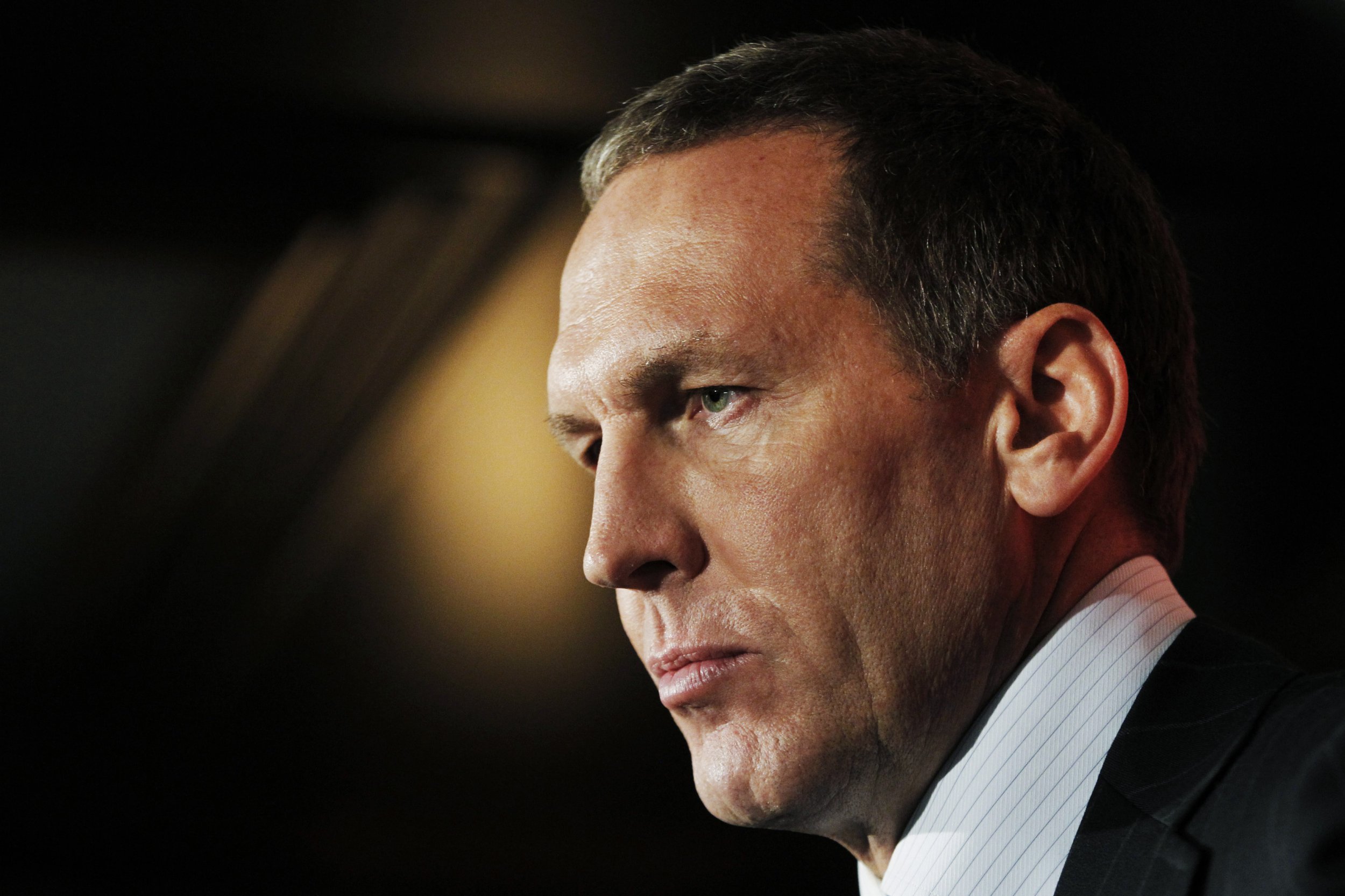 No. 1 overall draft pick Markelle Fultz forgetting how to shoot a basketball could now somehow be the second-weirdest story of the Philadelphia 76ers' season.
On Tuesday night, writer Ben Detrick published a thorough article at The Ringer focusing on five accounts on Twitter that seemed like they might secretly belong to Bryan Colangelo, the 76ers' president of basketball operations (effectively the general manager). Now, burner Twitter accounts aren't entirely uncommon—just ask Kevin Durant and James Comey—but some of these accounts sent tweets trashing 76ers, seemingly released medical info about players and posted about what could have been insider information not meant to be released publicly. Those would be reckless actions from the person charged with making the franchise's most important basketball decisions.
NBA Twitter was ablaze Tuesday night, and Wednesday morning it has become clear the franchise is taking the situation seriously.
"An online media outlet filed a story linking multiple social media accounts to 76ers President of Basketball Operations Bryan Colangelo," it said in a statement. "The allegations are serious and we have commenced an independent investigation into the matter. We will report the results of that investigation as soon as it is concluded."
To backtrack a bit, this all began with the report from The Ringer, which said it received an anonymous tip months ago about the apparent burner accounts and spent quite a bit of time looking into the allegations. There were five accounts in total in the story—one that has largely been inactive and four others that have tweeted during different periods during Colangelo's tenure—all of which seem to follow folks closely connected to the Sixers and Colangelo, and use many of their posts to discuss the franchise and defend the executive.
You'll need to read the full story from The Ringer to get all of the details, but the accounts alleged by the tipster to have a connection with Colangelo posted negative comments about the maturity (and ability) of Sixers All-Star center Joel Embiid, gave away team strategy regarding the 2017 NBA Draft, discussed medical information about former Sixer Jahlil Okafor that wasn't publicly available and, funnily enough, defended Colangelo's sartorial choices—saying his seemingly oversized shirt collars were totally normal. The accounts also posted about Colangelo's son and his college basketball team. That's just a quick wrap-up—there's much, much more to parse through with these accounts—but it's safe to say it would be a really, really bad look for the Sixers GM should they be proven to belong to him.
In a statement to The Ringer, Colangelo owned up to being behind the account that did not post while denying his involvement in another that lobbed a number of the insults and controversial statements. Detrick wrote that he did not immediately disclose suspicions about the other three accounts. After getting in touch with the team, the other three accounts switched their settings from public to private—effectively taking the posts offline—within hours, according to the Ringer. The article, however, stopped short of saying the five accounts all definitely belong to the Sixers executive.
The responses to the story were quick. Embiid himself—perhaps the most adept user of social media in the NBA and a noted lover of being petty online—quickly responded via tweets, seemingly implying the Sixers old GM, Philly folk hero Sam Hinkie, was the better executive.
"Joel told me that @samhinkie IS BETTER AND SMARTER THAN YOU @AlVic40117560 [note: this is one of the alleged burner accounts potentially connected to Colangelo] #BurnerAccount," Embiid tweeted along with another post of that featured a picture of himself looking unhappy with the caption, "BRUH."
Later, he would add—seemingly trying to clean things up a bit—"Fun night on Twitter lmao.. All jokes asides I don't believe the story. That would just be insane."
Indeed others have posted that it's tough to believe Colangelo would have risked his job to post insults to Twitter. But some of the top NBA reporters did add context to The Ringer report, seemingly bolstering the case that the Twitter accounts could belong to Colangelo, or at least have access to thoughts he reportedly shared in private.
ESPN's Adrian Wojnarowski, perhaps the best-connected reporter covering the NBA, tweeted Tuesday night: "Maybe there's an IT person who can prove it wasn't Bryan Colangelo, but here's one of his biggest problems in disputing Ringer story: Those tweets reflected not only private team biz, but launched personal beefs/jealousies/frustrations that he's shared inside and outside 76ers."
Philly Voice Sixers reporter Kyle Neubeck posted something similar Tuesday night, tweeting: "I'm not going to spotlight which thing(s) specifically, but biggest problem here from my *informed* view is that within the sea of tweets of these accounts, there are things that are need-to-know level that it would be almost impossible to come from someone who isn't plugged in."
Neubeck wrote in an article Wednesday that some of this information shared by the allegedly Colangelo-connected accounts was so sensitive—and considered so off-the-record—that the source who told him the info at the time (well before The Ringer article) threatened to never speak to him again if it was shared publicly.
So, it stands to reason, even if these accounts did not belong to Colangelo, this is clearly not an ideal situation for the Sixers. It may be tough to definitively prove the accounts did or did not belong to the GM, and it's tough to imagine a scenario where everything turns out peachy—many have speculated someone might lose a job over this as the Sixers head into a key offseason where they reportedly hoped to add a high-level star via free agency.
It's truly a weird storyline for a team that has never been short on odd stories. A user on Twitter asked The Athletic's Derek Bodner—a Sixers insider—if this was the most ridiculous thing he has ever covered on Wednesday morning.
"Yes, and it's not even close," Bodner responded.