Bryan Kohberger's Attorney Is Being Paid $8K a Week to Defend Him: Report
Bryan Kohberger's attorney, Anne Taylor, is being paid $200 an hour, $8,000 a week, to defend him in the Idaho murder case, according to reports.
Kohberger was arrested on December 30 and charged with the murder of Kaylee Goncalves, 21, Xana Kernodle, 20, Madison Mogen, 21, and Ethan Chapin, 20. He also was charged with one count of felony burglary and remains in custody in Moscow, Idaho.
The victims were students at the University of Idaho and were found stabbed to death in an off-campus residence in Moscow, Idaho, on November 13. Kohberger has said that he is innocent.
Taylor is a public defender in Kootenai County, but she is qualified to represent suspects in capital cases, in which the state seeks the death penalty.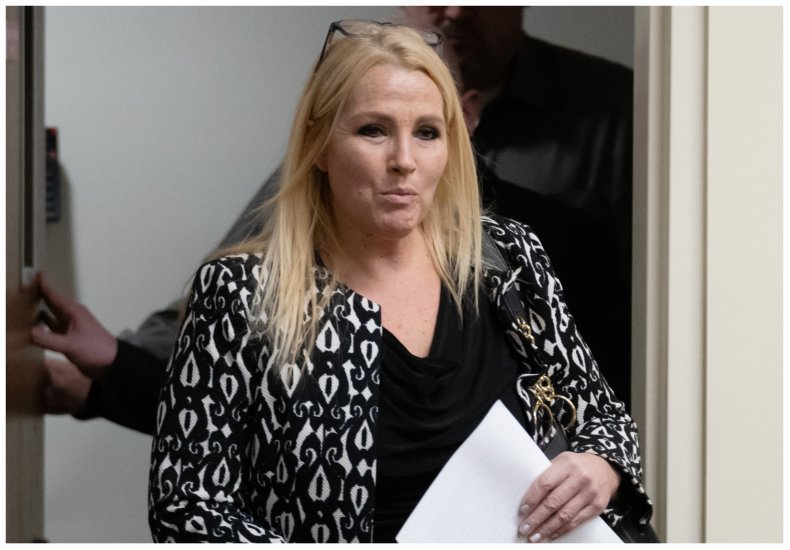 Jennifer Coffindaffer, a former FBI agent who has been following the case, told NewsNation on Wednesday about her surprise at how much Taylor, chief of the Kootenai County Public Defender's Office, is being paid to act as Kohberger's public defender.
Before introducing Coffindaffer, NewsNation host Brian Entin said that Taylor will be paid $200 an hour for a 40-hour work week.
"It is clear that is going to add up very fast," Entin said. "We will break it down for you, $8,000 a week, that is more than $380,000 a year. Again, she is a public defender."
Coffindaffer said: "I was very surprised and let me tell you why. She is a government county employee. I can tell you that the law enforcement officers that were investigating that case, so 60 FBI agents, the same detectives, their salary's did not get doubled because they were working a quadruple homicide.
"I have been trying to research in the short period of time I have known about this, I have never known of something like this to happen, with a public defender to have their salary increased. Her previous salary was noted as $119,000 to $172,000, probably depending on overtime figured into that. Now she could be making about $384,000—and that is without overtime—and her co-council making $180 an hour for 40 hours. So this is big. It's a lot of money, and I don't understand how they can do it."
Coffindaffer also took to Twitter to voice her shock at the massive increase in pay for Taylor.
In a tweet, she wrote: "Restating for clarity: #byrankohberger's Public Defender's salary is $119-$170k/year. For BK's case, she'll receive $200/hr for 40hrs/week or $384k/yr paid by Latah County. Her co-counsel to receive $180/hour. Haven't seen such a precedent IME. Will LE/Pros/Judge get a bump too?"
Newsweek reached out to Kootenai County for comment.