Bryan Kohberger Studied Murderers in 'Psychological Sleuthing' Class
A documentary looking at the life of Bryan Kohberger has revealed he studied the minds of murderers in a class at University.
NewsNation's Ashleigh Banfield highlighted this short documentary by the Law and Crime Network, which was uploaded to YouTube on Wednesday.
The documentary, entitled Bryan Kohber's Life Under the Radar, included an interview with a former classmate of the suspected murderer, Josh Ferraro.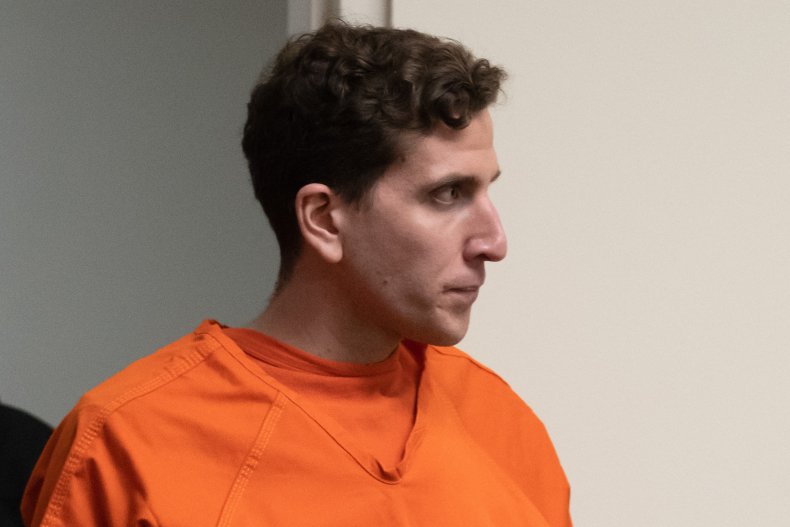 Kohberger is currently in the Latah County Jail and has been held there since his extradition to Idaho in early January to face charges in the deaths of Kaylee Goncalves, 21, Madison Mogen, 21, Xana Kernodle, 20 and Ethan Chapin, 20.
He hasn't yet entered a plea to four counts of first-degree murder and one count of felony burglary, but a lawyer who previously represented him in Pennsylvania following his arrest said he was "eager to be exonerated."
Speaking about the course at DeSales University, Ferraro said: "The course that I took that stands out is psychological sleuthing, where you basically enter the mind of a killer.
"[My professor Katherine Ramsland] would give you sheets and basically the sheets would denote details of a crime however you wouldn't know who did what per se or where this was.
"But it was a group thing, so you would get partnered up or in groups and you would go through these activities and basically come up with a theory or a thesis and challenge to Dr Ramsland."
Law and Crime Network correspondent Sierra Gillespie spoke to Banfield in more detail about the course and the university.
She said: "Kohberger actually studied there for his undergraduate and his graduate degrees. He received his masters degree in criminal justice from that school.
"The interesting thing about DeSales is that it is known for criminal justice, so that is actually a reason why a lot of students go there because they have these world-renowned professors like Dr.Katherine Ramsland.
"They have a hands-on programme, this is something unique to DeSales university.
"They actually have a crime house so some of the students can go into this house, get hands-on experience, kind of like Crime Scene Investigation (CSI) type work. Where they can work with rudimentary DNA, put together some clues maybe do some interviews.
"So it is fair to say that Bryan Kohberger may have had some 'hands-on' experience in the criminal justice field in his study at DeSales."
Kohberger was arrested on December 30 at his parents' home in Albrightsville, Pennsylvania, after DNA evidence, cellphone records and surveillance footage connected him to the crime.
Little has emerged about the case and Kohberger since then due to a gag order issued by Latah County Magistrate Judge Megan Marshall.
This bars attorneys, law enforcement agencies and others associated with the case from talking or writing about it.