Bryan Singer Accusations Cost Director 'Bohemian Rhapsody' Nom From The British Academy
In light of the recent sexual abuse allegations revolving around Bohemian Rhapsody director Bryan Singer, his name was nixed from the nomination for Outstanding British Film Wednesday by the British Academy.
The 72nd British Academy Film Awards is set to air Sunday, and the Queen biopic still is listed for six nominations–Best Actor, Best Editing, Best Cinematography, Best Costume Design, Best Makeup & Hair and Best Sound.
"In light of recent very serious allegations, BAFTA has informed Bryan Singer that his nomination for Bohemian Rhapsody has been suspended, effective immediately," BAFTA said in a statement, adding that the names of producer Graham King and writer Anthony McCarten would remain, according to The Hollywood Reporter.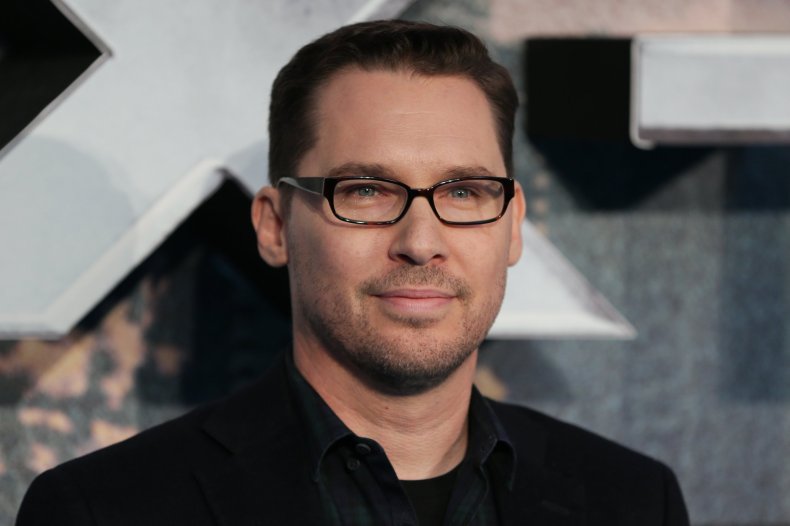 Newsweek subscription offers >
"BAFTA considers the alleged behavior completely unacceptable and incompatible with its values. This has led to Mr. Singer's suspended nomination. BAFTA notes Mr. Singer's denial of the allegations. The suspension of his nomination will, therefore, remain in place until the outcome of the allegations has been resolved," the statement read. "BAFTA believes everyone has the right to a fulfilling career in a safe, professional working environment, and it will continue to collaborate with the film, games and television industries to achieve this."
A spokesperson for Fox later added their support for BAFTA's edit.
BAFTA's decision also comes nearly two weeks after GLAAD Media Award removed the biopic from the nomination list altogether.
"In light of the latest allegations against director Bryan Singer, GLAAD has made the difficult decision to remove 'Bohemian Rhapsody' from contention for a GLAAD Media Award in the Outstanding Film – Wide Release category this year. This week's story in The Atlantic documenting unspeakable harms endured by young men and teenage boys brought to light a reality that cannot be ignored or even tacitly rewarded," GLAAD said in a statement to Variety.
Newsweek subscription offers >
Bohemian Rhapsody also received an Oscar nomination for Best Picture; again, Singer's name is omitted.
The 53-year-old continues to stand by his innocence. He called the January exposé published by The Atlantic, which details on-the-record accounts of four men who say Singer had sexual contact with them when they were underage, a "homophobic smear piece."
"It's sad that The Atlantic would stoop to this low standard of journalistic integrity," Singer's statement read Wednesday. "I am forced to reiterate that this story rehashes claims from bogus lawsuits filed by a disreputable cast of individuals willing to lie for money or attention."
Singer previously took to Instagram in October to address an article published by Esquire. The article talks of the numerous allegations against the director, however, it has not yet been published online.
"I have known for some time that [there may be] a negative article about me," he wrote on his Instagram. "They have contacted my friends, colleagues and people I don't even know. In today's climate where people's careers are being harmed by mere accusations, what [these reporters are] attempting to do is a reckless disregard for the truth, making assumptions that are fictional and irresponsible."
Bryan Singer Accusations Cost Director 'Bohemian Rhapsody' Nom From The British Academy | Culture