Ma'Khia Bryant's Mother Speaks Out After Police Shooting: My Daughter Called Officers for Protection
The mother of 16-year-old girl Ma'Khia Bryant, who was fatally shot by a police officer in Ohio Tuesday, spoke to a local news station about her daughter's death.
"I'm very upset, I'm hurt. I want answers," Paula Bryant said. "My daughter dispatched Columbus police for protection, not to be a homicide today."
The Columbus, Ohio, police were responding to a call from someone who said females were trying to stab them when Ma'Khia was shot. The investigation is ongoing.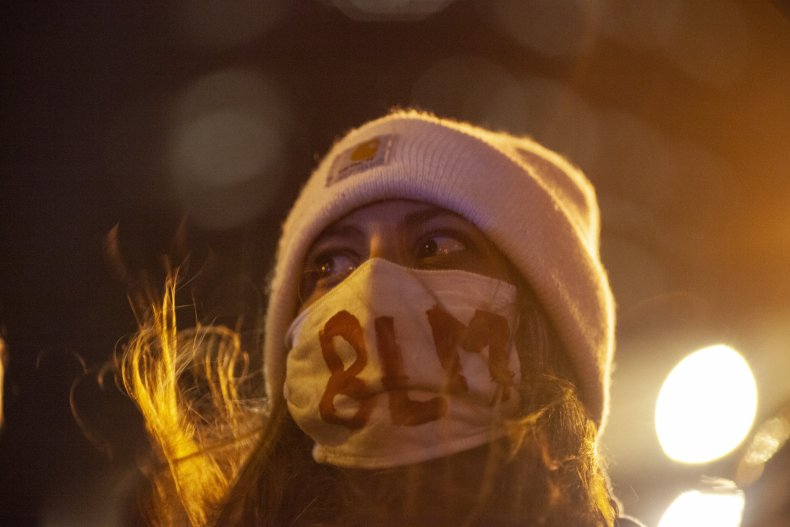 The shooting of the young Black teenager came just as Derek Chauvin's guilty verdict in the death of George Floyd was announced. People soon began protesting outside Columbus police headquarters.
The Columbus Division of Police released bodycam footage hours after the incident, which occurred after officers responded to the disturbance report soon after 4:30 p.m. EDT. The footage shows a teen appears to attempt to stab two people with a knife before an officer opened fire.
Interim Chief Michael Woods said officers immediately assessed the victim for injuries, then called for a medic before attempting to administer CPR. In the video, an officer is overheard saying "she came at her with a knife."
The teen was transported in critical condition to a hospital where she was pronounced dead.
Paula Bryant said Ma'Khia called the police for help because of girls fighting outside her house. She told 10TV: "Ma'Khia had a motherly nature about her. She promoted peace. That is something that I want to always be remembered."
Police did not release the victim's name, but Paula Bryant identified her as Ma'Khia Bryant. Franklin County Children Services also confirmed Ma'Khia Bryant as the teen who was shot.
Ma'Khia was a foster child under the care of Children Services at the time of her death.
Ma'Khia was staying at a foster home, but her mother said she was hoping to bring Ma'Khia and her sister to her house soon.
Paula Bryant also told 10TV she last saw Ma'Khia last week. "We hugged each other. She said, 'Mommy, I made honor roll.' She said, 'Mommy, I'm looking forward to coming home.'"
Columbus Mayor Andrew Ginther tweeted out Tuesday night: "This afternoon a young woman tragically lost her life. We do not know all of the details," He followed up by adding, in part: "We will share information that we can as soon as it becomes available."
The NAACP of Columbus, Ohio, also posted a statement posted on their Twitter account: "Another Black child was killed by the police. Our condolences to the family and loved ones of Ma'Khia Bryant."
Newsweek contacted the Columbus Division of Police for further comment but has not heard back as of press time.