Bryce Dallas Howard on How #MeToo Era 'Influenced Absolutely Everything,' Becoming an Activist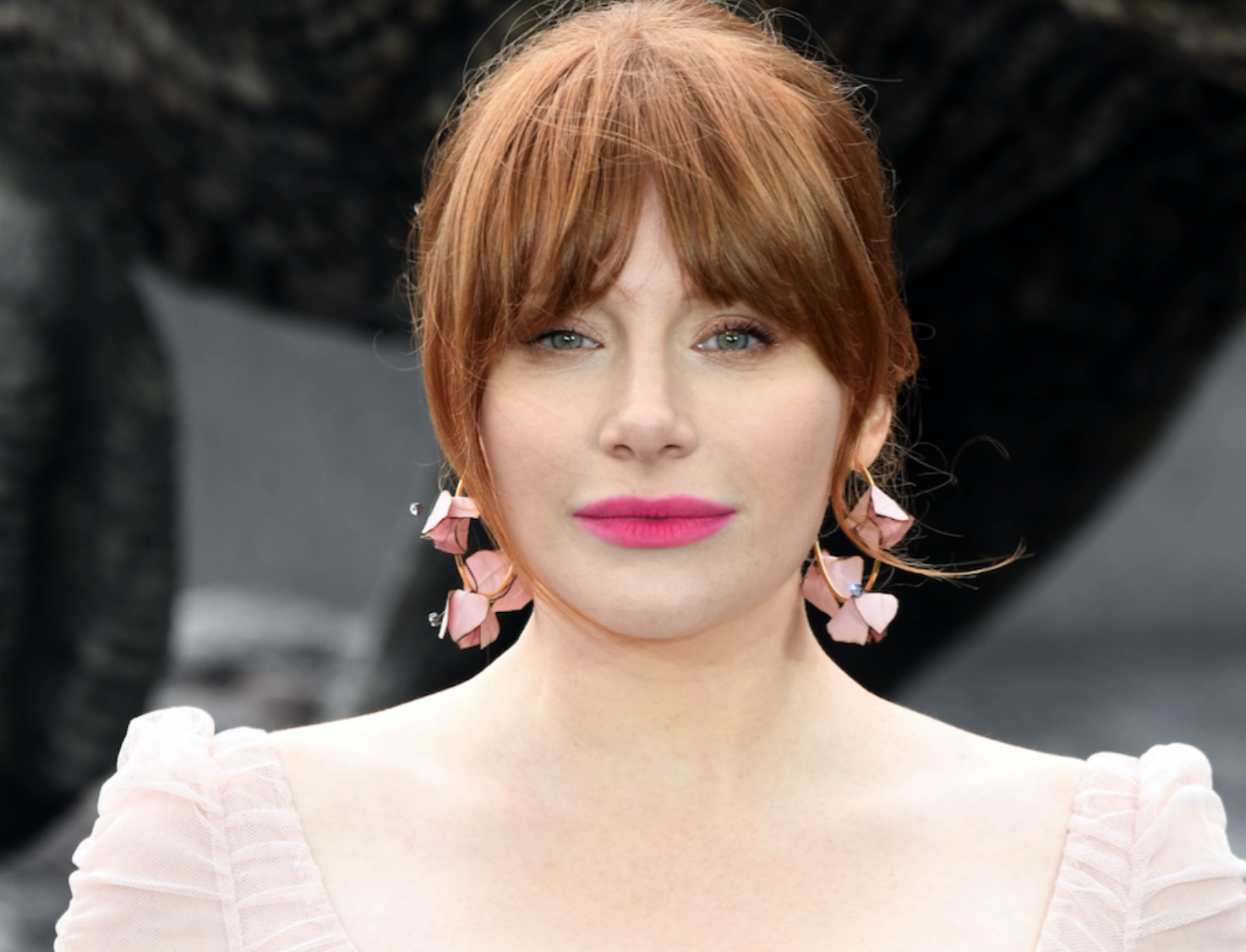 Bryce Dallas Howard was inspired by the #MeToo and Time's Up movements to shift her career toward directing, potentially following in the footsteps of her award-winning father Ron Howard.
Howard, 38, is arguably best known for portraying Claire Dearing in the Jurassic World franchise, but on May 31 she'll make her debut in the biopic Rocketman playing Elton John's mother, Sheila Eileen, alongside Taron Egerton as the beloved English singer.
While acting hasn't exactly taken a backseat for Howard, directing is paramount for the star. Howard was inspired by the rise of the #MeToo and Time's Up movements, which aim to combat sexual misconduct and inequality for women in the workplace.
"It's affected and influenced absolutely everything. It's a monumental movement," Dallas told Newsweek of #MeToo and Time's Up's impact. "While it's awesome too when I get to act and all of that, when that works out that's great, but I'm directing full time. That is certainly a byproduct of this era. I've been directing for the last 12 years, but now there's more urgency. There's more urgency than ever."
Howard explained that Colin Trevorrow, the man behind the Jurassic World films, is the person who encouraged her to pursue more directorial projects.
"We were shooting Jurassic and this was right before that movement [began], but we could all feel it, obviously. It was overdue," she said. "He said to me, 'Bryce, there are a lot of actresses. There are not a lot of directors and certainly not a lot of female directors.' He was like, 'You have a responsibility,' basically. I was like, 'Oh, that's a nice way to think about that.' Since the last year or so, I've been directing full time and it's been extraordinary."
Howard said she has been "falling short" in being an activist or in "trying to be part of the solution." One way she's hoping to have an impact is in partnering with Tide to help promote its Tide Purclean detergent. Tide Purclean is the brand's first plant-based laundry product; it boasts about having the cleaning power of standard Tide products while being created with 100 percent renewable wind power electricity.
Howard stressed that it was "essential" for Tide's values to line up with her own as a mother of Beatrice, 7, and Theodore, 12. She said she had struggled to find a plant-based product that actually cleaned her clothes thoroughly without having to wash one load twice—which increased her carbon footprint by 80 percent, she said, at a time when California, her state of residence, was in the midst of a drought.
"The biggest area that I can have an impact is where I spend my money, the products that I buy, [and] the things I invest in. That's really, at the end of the day, what adds up—what matters," she said.