Ex-College Football Players Charged With Carjacking, Robberies in Los Angeles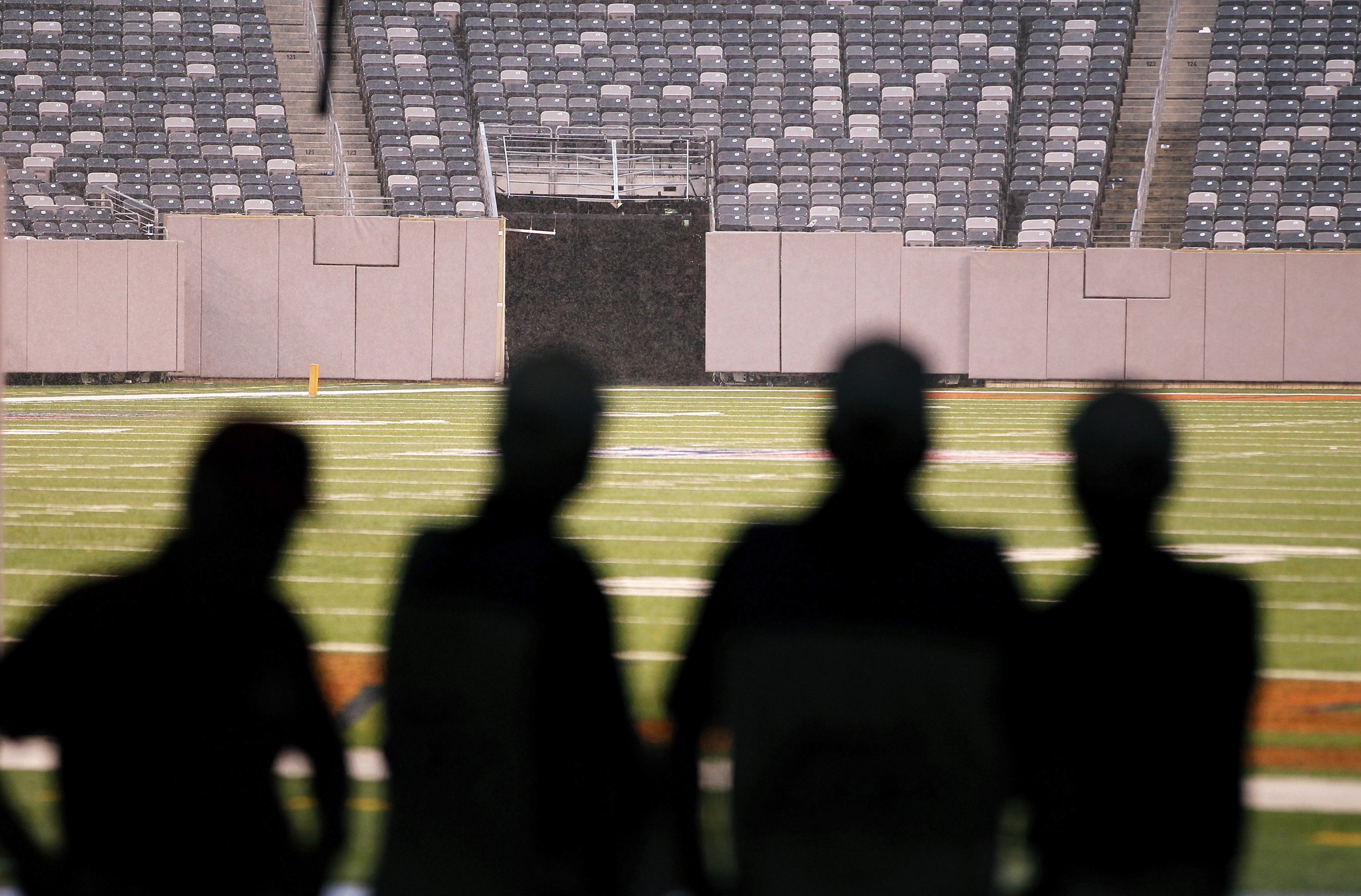 Two former football players at prominent college programs have been charged with carjacking and robbery in Los Angeles, the county's district attorney said in a statement on Thursday evening.
Bryce Dixon, who was a tight end at the University of Southern California, and Trey Lealaimatafao, a former defensive lineman at Louisiana State University, each face five counts of second-degree robbery, one count of carjacking, one count of attempted carjacking and one count of assault with a deadly weapon. Both men are 19.
"Dixon and Lealaimatafao would stop people, allegedly threaten them and steal their belongings," according to the district attorney. The alleged crimes happened on January 19 in South Los Angeles, the same day they were arrested.
According to the Los Angeles Times, both players were inactive at the time of their arrests: Dixon was kicked off the team after being accused of nonconsensual sex and Lealaimatafao was booted after being arrested last year.
If found guilty, Dixon faces a maximum sentence of 16 years and 10 months in prison and Lealaimatafao of 15 years and 10 months. Their bails were set at $420,000 and $100,000, respectively, and both have pleaded not guilty.
"When all the evidence and facts come out, he's going to be vindicated," Joshua Ritter, an attorney for Dixon, told the Times. "He adamantly denies it and says he was not involved in any way."
In addition to the string of alleged robberies in Los Angeles, Ventura County is investigating the pair, public information officer Greg Risling tells Newsweek.
Lealaimatafao and Dixon remain in jail, according to the Los Angeles Sheriff's Department inmate locator, and no information is available on their possible release dates.