Ryan Zimmerman, Not Bryce Harper, Is the Most Valuable Nat Right Now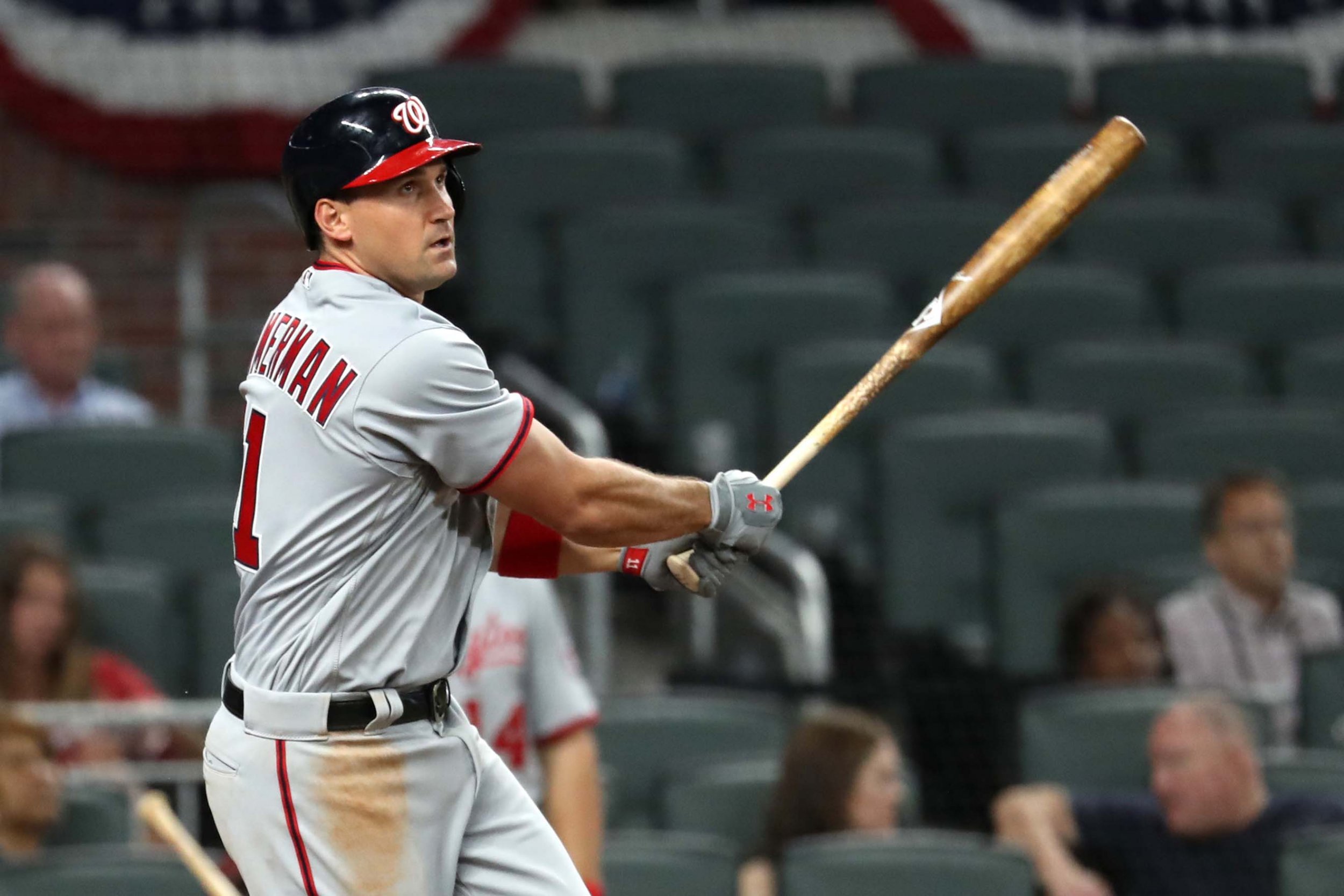 A member of the Washington Nationals is leading the National League in all three Triple Crown categories (batting average, home runs and RBI). That fact alone will not surprise the casual baseball fan. Las Vegas oddsmakers installed Nats outfielder Bryce Harper as a three-to-one favorite to win the N.L. Most Valuable Player award in 2017.
Harper, the 2015 N.L. MVP, is considered the best position player in the Senior Circuit, but through six weeks the 24-year-old has not been the premier player in his own clubhouse. That distinction belongs to 13-year veteran Ryan Zimmerman, whose .393 batting average, 13 home runs and 34 RBI are all tops in either league. Inside the Beltway, where unexpected assaults on an accepted paradigm are a daily occurrence these days, Zimmerman's torrid spring is still difficult to fathom.
The 6-foot-3 first baseman has 12 years of data beneath his name—the back of his baseball card is mostly numbers—and almost none of those seasons augured this explosion. In 2009, Zimmerman had an outstanding year, barreling 33 home runs and collecting 106 RBI while making his only All-Star appearance. In his past three injury-plagued seasons, however, he has failed to bat north of .280 or hit more than 16 home runs. What in the name of the resurrected game of 35-year-old Roger Federer is going on?
Zimmerman has respectable career numbers—a lifetime .280 average with 17.5 home runs and 66 RBI per year—but he has never finished a season leading the National League in any offensive category (i.e., the hallowed number-in-bold print on baseball-reference.com). Washingtonians know him well, since he was the franchise's first draft pick after relocating from Montreal (the Expos) to D.C. in 2005. Outside the Beltway, though, he was no more of a household name before the latest vernal equinox than Senators Adam Schiff or Richard Blumenthal (congressmen, not players on an erstwhile U.S. capital-based franchise).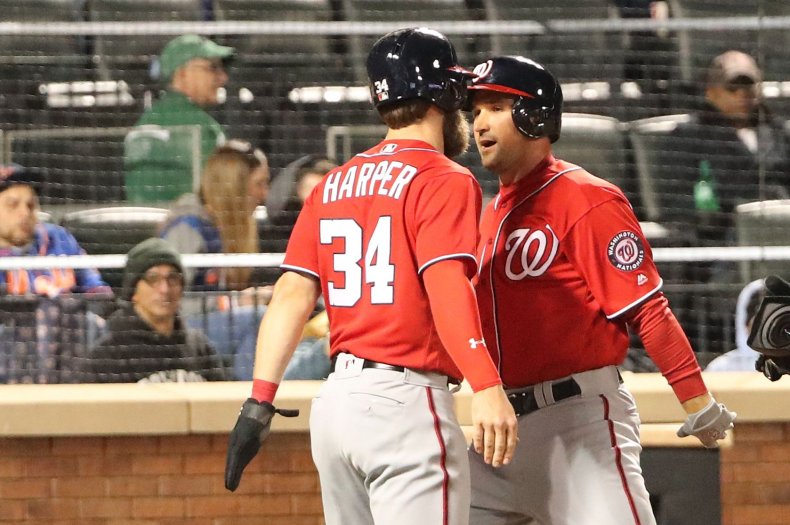 How does a 32-year-old with a dozen seasons of slightly above average at-bats suddenly become baseball's most potent hitter? In addition to the Triple Crown categories, Zimmerman also leads the MLB in hits (48), doubles (13) and slugging percentage (.820). He and Harper are tied for having the National League's top Wins-Above-Replacement (WAR) rating, 2.1. Nats manager Dusty Baker, who also managed Barry Bonds in his prime, has referred to Zimmerman's auspicious start as "Bonds-like."
Related: The baseball talent factory of the Arizona Fall League
Such a compliment sails through space leaving vapor trails of innuendo. Bonds was a notorious and, post-retirement, admitted user of steroids. Zimmerman's name surfaced in a 2015 Al Jazeera documentary, "The Dark Side," alleging that both he and former Philadelphia Phillies All-Star Ryan Howard used a performance-enhancing drug known as Delta-2. Zimmerman and Howard are suing Al Jazeera for defamation.
Meanwhile, the analytics-obsessed have noticed that Zimmerman's fly balls are ending up in the hands of fans in the bleachers as opposed to outfielders at an alarmingly higher rate this spring. An SB Nation story reported that Zimmerman has a career home run-to-fly ball rate of 14 percent. This young season, that rate is 36 percent.
Zimmerman, whose contract runs through 2019 and who is immensely popular both with fans and teammates—16 Nats showed up for his 2013 presser to announce a six-year contract expansion with the club—may simply be enjoying an extended hot streak. Or a renaissance after three injury-plagued seasons. It may be the fact that as batting orders go, he has the cushiest address in the game: hitting behind Harper and in front of Daniel Murphy, who hit .347 last season and finished second in N.L. MVP balloting.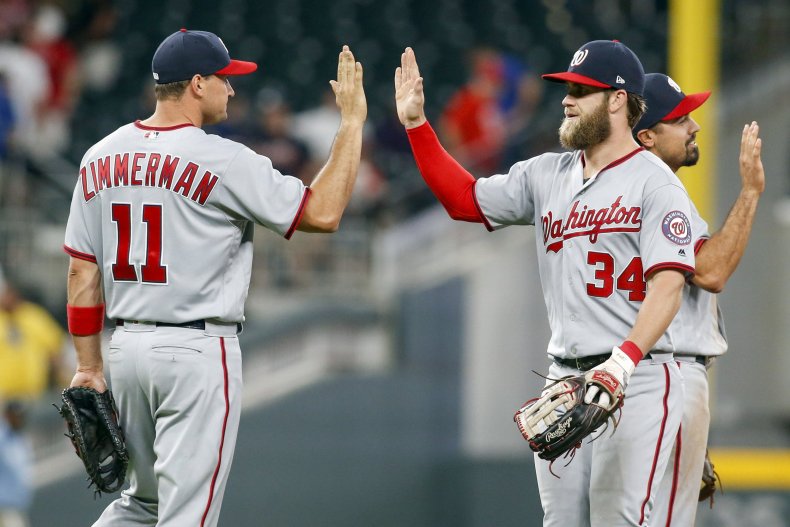 Whatever the cause, Zimmerman is quietly, at least statistically, overshadowing a teammate who, along with Mike Trout of the Los Angeles Angels, is seen as the the game's most marketable and charismatic player. This is more than a fantastic sprint. In a city that is famous for landmarks, Zimmerman's 2017 start has been monumental.