Bryce Harper Yankees Update: GM Brian Cashman Says No Room in Outfield, Machado Still in Play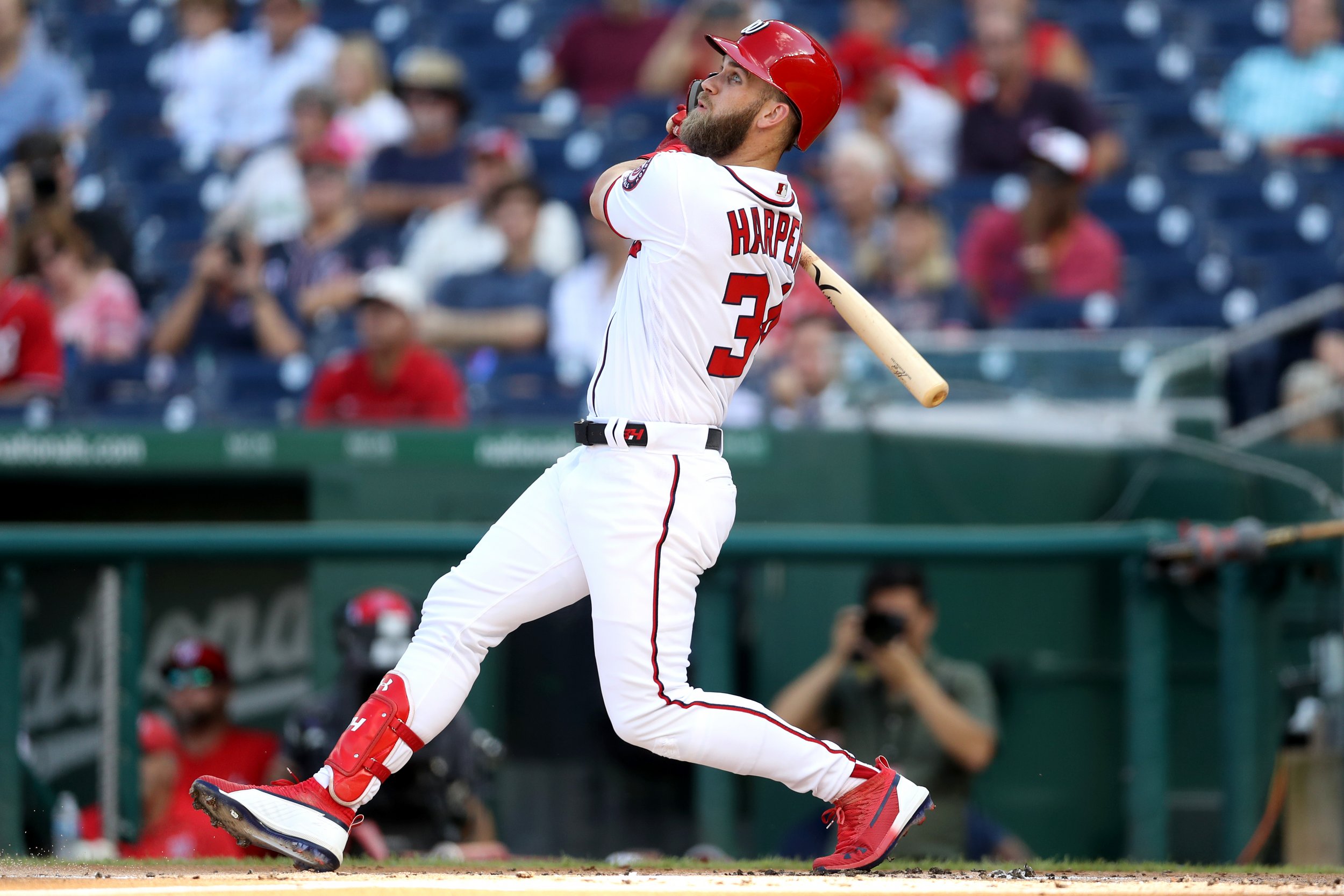 The New York Yankees have reportedly pulled out of the Bryce Harper free agency sweepstakes.
When asked about the former NL MVP, Yankees general manager Brian Cashman listed the team's current six outfielders on Monday, claiming the team didn't have room for another and added that Harper switching positions to first base "isn't an option," according to MLB.com's Mark Feinsand.
"Asked about Bryce Harper, Brian Cashman rattled off the names of his six outfielders and said there's no spot. Reiterated that playing Harper at first base isn't an option for the Yankees," Feinsand tweeted.
New York's outfield already includes the likes of Aaron Judge, Giancarlo Stanton, Aaron Hicks and Brett Gardner. Jacoby Ellsbury, who missed the entire 2018 season, is also still under contract. Former top prospect Clint Frazier also made 15 appearances for New York in 2018, as well as 39 in 2017.
However, the Yankees are still reportedly in the running to sign free agent infielder Manny Machado. Cashman revealed that he's had "a conversation or two" with Machado's agent Dan Lozano, according to Feinsand.
"Cashman said he has spoken with Dan Lozano, the agent for Manny Machado, multiple times. They have not spoken in Vegas. 'I'm not going to deny we've had a conversation or two,'" he reported.
The Yankees will be without shortstop Didi Gregorius, who underwent Tommy John surgery in October, for at least the first several months of the 2019 season.
Last month, owner Hal Steinbrenner discussed the team's potential offseason during the MLB owners meetings in Atlanta this week and noted that the franchise is willing to spend after coming in under the luxury tax threshold last season for the first time since the penalty took effect in 2003.
Steinbrenner acknowledged the infielder's reputation as a dirty player, as well as his admission that he's "not the type of player that's going to be Johnny Hustle" after joggiing out a ground ball during the National League Championship Series, which has created some concerns.
"Certainly, those comments are troubling," Steinbrenner said. He added that the decision would ultimately be up to general manager Brian Cashman to determine whether the team will pursue the infielder.
In September, SNY's Andy Martino reported that the Yankees kept tabs on on Machado throughout the postseason, noting his disinterest in hustling and the growing perception that he's a "dirty player," which has made the organization skeptical about committing to a long-term deal.
Per Martino:
"But as the team watched this postseason, and weighed it against what they already feared about Machado -- that he didn't always run out ground balls, that opponents thought he was a dirty player -- they became even more wary of committing to him for the better part of a decade."