Vester Flanagan: Suspected Gunman in Virginia News Crew Shooting Dies From Self-Inflicted Gunshot Wound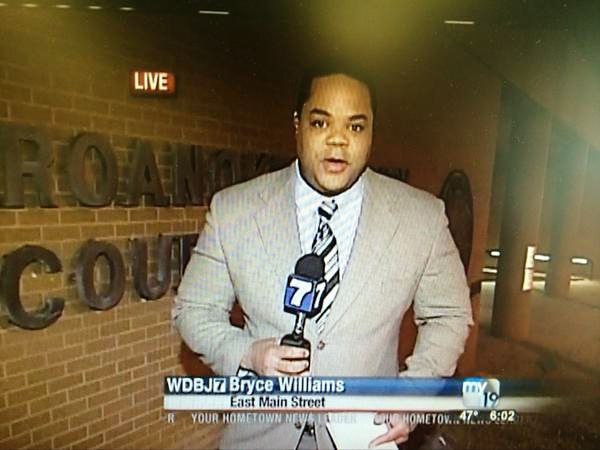 Updated | A morning television news team in Roanoke, Virginia, was shot and killed Wednesday while reporting from the Bridgewater Plaza in Smith Mountain Lake. The shooter, Vester Flanagan, later turned the gun on himself while on a highway in the area.
Though it was initially reported the shooter died of the self-inflicted gunshot wound, authorities determined he had a pulse. While being treated at a Fairfax hospital, Flanagan died of his injury around 1:30 p.m.
Alison Parker, 24 years old and a morning reporter for WDBJ7, and Adam Ward, 27, a member of the crew, were killed. Vicki Gardner, who was being interviewed by Parker, was shot and injured in the incident. She underwent surgery and was described as being in stable condition by authorities. Shots were fired around 6:45 in the morning.
The suspected gunman was been identified as Vester Lee Flanagan. Flanagan worked for WBBJ7 under the stage name Bryce Williams. The suspected gunman was a black man, 6 foot 3 inches in height and 250 pounds in weight.
The Virginia State Police spotted his car on Interstate 66 just before 11:30, they said in a statement. "With emergency lights activated the Virginia State Police trooper initiated a traffic stop on the suspect vehicle. The suspect vehicle refused to stop and sped away from the trooper. Minutes later, the suspect vehicle ran off the road and crashed. The troopers approached the vehicle and found the male driver suffering from a gunshot wound. He is being transported to a nearby hospital for treatment of life-threatening injuries," state police said.
In a video posted on Facebook by an account in the name Bryce Williams shows a man walking up to the news crew carrying a hand gun. The video is filmed from the man's perspective. He is wearing a blue plaid shirt and shoots Parker, the on-air reporter, at a close proximity, from about five feet away. The video then goes dark and more shots are heard. The video was swiftly removed from Twitter after being live for ten minutes. It was later removed from Facebook. Ward is seen filming in the video, though his shooting is not depicted.
In addition to posting the videos and messages about the victims on social media, Flanagan faxed a lengthy manifesto to ABC. It was handed over to authorities. Speaking at a press conference just after 2 p.m., authorities said they were working to investigate both the video and manifesto.
Virginia Governor Terry McAuliffee identified Flanagan as a "disgruntled employee." In videos posted on social media, Bryce Williams is seen reporting on various topics, including guns, for the same news channel which employed the news crew.
"He was sort of looking out for people to say something he could take offense to. After many incidents of his anger coming to the fore, we dismissed him and he did not take that well. We had to call the police to escort him form the building," Jeff Marks, general manager of the news channel, said during a noon broadcast on WDBJ. Marks described Flanagan as someone "who was difficult to work with." "I don't know whether I want him to live or die," Marks said before Flanagan was prounced dead.
According to a LinkedIn page that appears to be for Williams, he worked as a multimedia journalist at WDBJ from March 2012 to February 2013. He previously worked as a communications director at NDG Interactive for more than seven years and held various reporting and customer service positions since 1993. He apparently received a degree in broadcast journalism from San Francisco State University, according to his LinkedIn.
Flanagan filed a discrimination lawsuit against WTWC-TV in 2000, an NBC affiliate in North Florida, alleging that a producer at the station called him a "monkey." The lawsuit settled for an undisclosed sum. Flanagan claimed in the complaint that racial discrimination started in the summer of 1999, when the producer made the alleged "monkey" comment. Flanagan claimed in the suit that the producer "held an upper level management position" and was "supervisor." Flanagan claimed he learned that other black employees at the station "had also been called 'monkeys' by officials" there.
The full complaint from Flanagan's lawsuit:
Vester L. Flanagan Complaint by Newsweek
Additional reporting by Stav Ziv, Max Kutner, Zoe Schlanger​ and Victoria Bekiempis.