Police Say They Stopped Suspected Teen Serial Killers Bryer Schmegelsky and Kam McLeod But Let Them Go
A pair of teenagers wanted in conjunction with the murders of three people in British Columbia may have been spotted by police and let go.
Constables from the Tataskweyak Cree Nation near Split Lake, Manitoba, say they stopped Bryer Schmegelsky, 18, and Kam McLeod, 19, last Monday as part of a routine alcohol check in the dry county. When cops didn't find anything, though, they let the pair drive away.
"We weren't aware of their status, of them being wanted," tribal councilor Nathan Neckoway told Global News. "Apparently after they came to our community that's when they sent out that wanted status."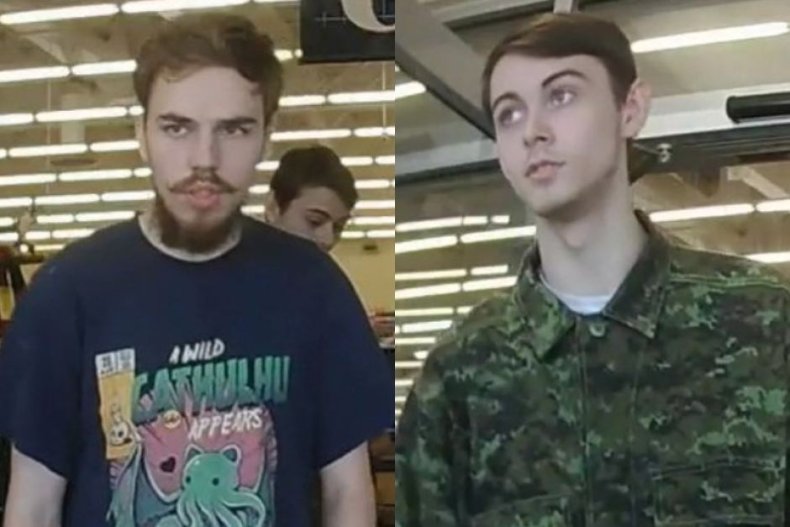 Other witnesses reported seeing Schmegelsky and McLeod in Split Lake buying gas. "The guy who paid for the gas—he was quiet, he didn't say anything, he was just looking down," said service station attendant Mychelle Keeper. "They seemed like, I don't know, normal. I'm just so nervous right now thinking about it."
The pair were named suspects in the murders the following day.
Yesterday, the Royal Canadian Mounted Police in Manitoba tweeted that, on Sunday night, they received a tip that two males matching Schmegelsky and McLeod's description were seen in York Landing in Manitoba.
The pair were spotted rummaging through a landfill, possibly looking for food. But an exhaustive search of the area turned up no leads. The landfill is some 55 miles away from the town of Gillam, where the duo allegedly set fire to their car last week.
Travis Bighetty, a member of the Bear Clan told the CBC the region between Gillam and York Landing is "very unforgiving," with no roads and frequent bear sightings.
York Landing is a First Nations community with a population of about 443 people. In summer it's only accessibly by air or a two-hour ferry ride, though there is a train line about 15 miles south.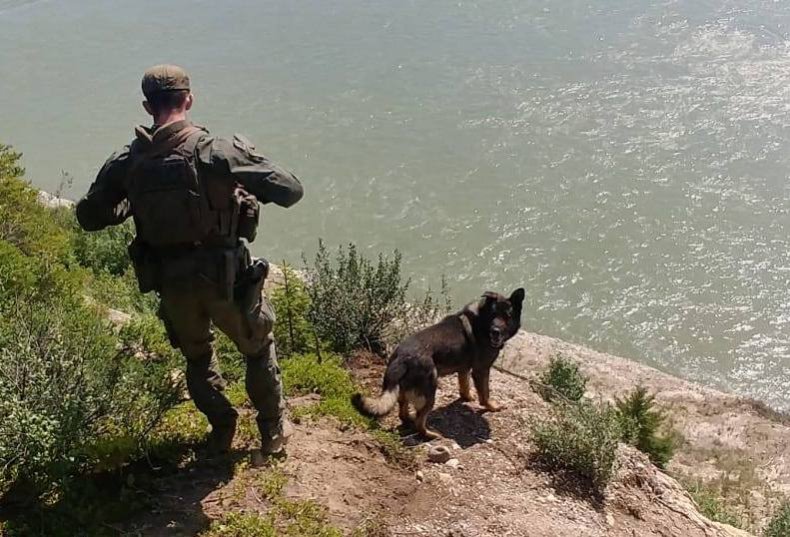 In a subsequent tweet the RCMP warned York Landing residents to "remain vigilant and stay indoors as much as possible with their doors locked, and to report anything suspicious."
The Royal Canadian Air Force has joined the manhunt.
McLeod and Schmegelsky are suspected of murdering Vancouver botanist Leonard Dyck, 64, and tourist couple Lucas Fowler, 23, and Chynna Deese, 24.
Fowler and Deese's bodies were found near their van, which had broken down on the highway in British Columbia. Four days later Dyck was found dead on another highway.
It is believed McLeod and Schmegelsky drove 1,860 miles east from British Columbia to Gillam, before torching their Toyota RAV4 and leaving it on Highway 37.
McLeod and Schmegelsky were best friends since elementary school and worked together at Walmart. Former classmates recalled disturbing comments Bryer Schmegelsky made in school.
"There were times he would tell me and my friends ways he wanted to kill us and then himself, which is scary," Madison Hempstead told Global News. "One of my friends commented that Bryer said he wanted to kill his whole family."