Halsey Praises BTS' Success After The Group Makes Time's 100 Most Influential People of 2019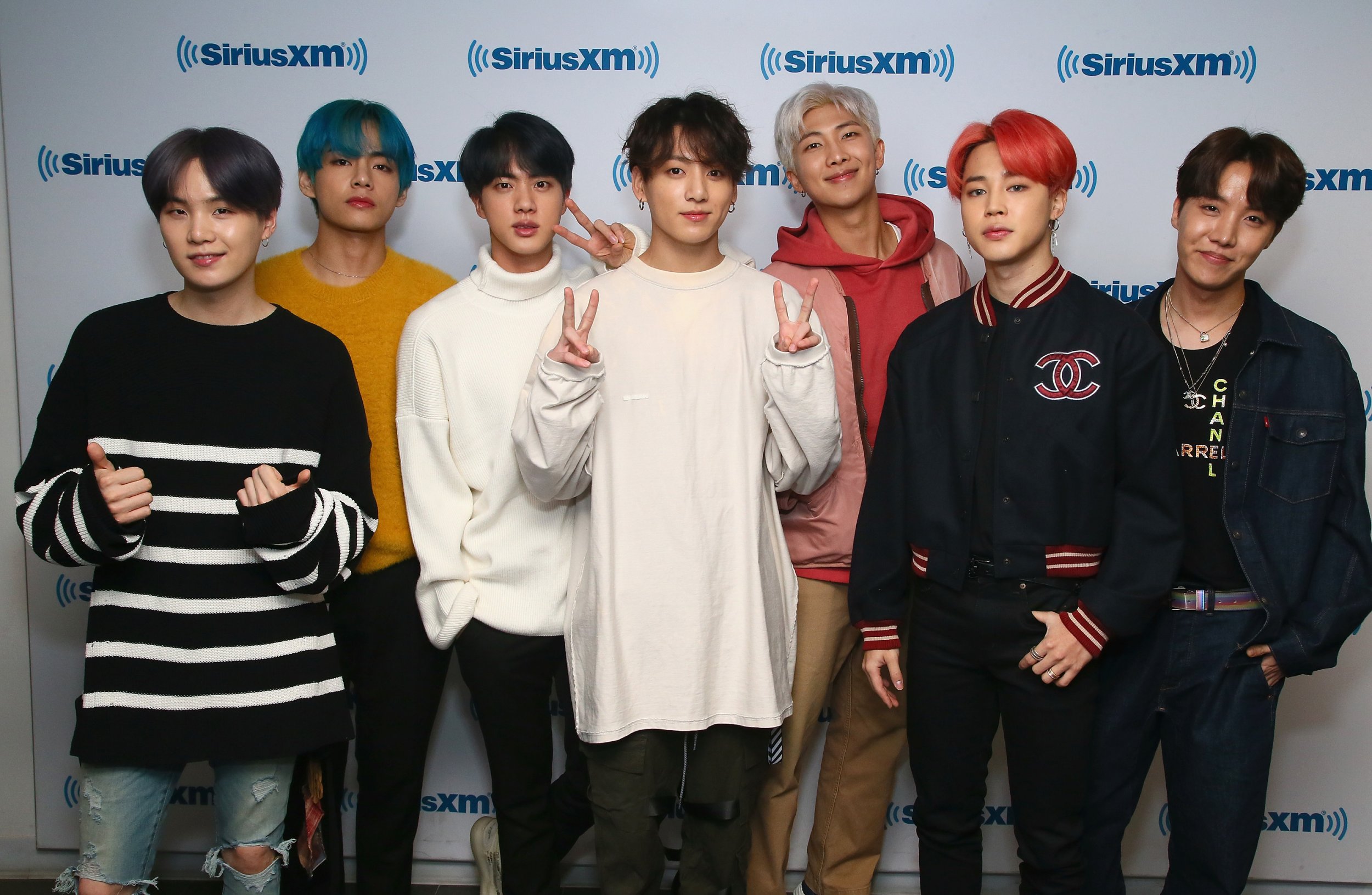 Halsey wrote a congratulatory letter to BTS after the seven-member South Korean boy band made Time's 100 Most Influential People list on Wednesday. They were featured alongside celebrities like Dwayne Johnson, Khalid and Ariana Grande.
Halsey, who collaborated with BTS on the hit song "Boy with Luv," praised them for being able to transcend language barriers through their music. "BTS have put their 14 best feet forward as role models to millions of adoring fans and anyone else who finds themselves drawn to BTS's undeniable allure," she said.
"Over the past few years, the K-pop group has taken the music industry by storm—shattering sales records, gathering accolades and performing across the globe for head-spinning audiences—all the while remaining exemplary ambassadors for their Korean culture," she said. "But behind those three letters are seven astounding young men who believe that music is stronger than the barriers of language. It's a universal dialect."
"For BTS, world domination is just another eight-count in the contemporary dance of life," Haley continued. "But if you think that's easy, you haven't seen the love and effort these young men put into each and every step."
BTS has become known for releasing songs about mental health and having a positive self-image. Their previous project, the Love Yourself series, intended to start a conversation about the issues young adults face. Now, however, BTS told Time on Wednesday their latest album, Map of the Soul: Persona, is more about them.
"Love Yourself was a message and we could say something, but for this series, Map of the Soul, it's just about us," RM, the group's leader, said.
Jimin, one of the group's vocalists, admitted the album is unlike what they've done before. "It's more energetic and bright, so I think fans can expect a new experience," he said to the magazine.
BTS has continued to break records. Most recently, YouTube announced on Saturday that "Boy With Luv" was viewed 74.6 million times within 24 hours. They beat the record set by fellow K-pop band BLACKPINK's "Kill This Love."
YouTube isn't the only platform they're big on. BTS has 18.9 million followers on Twitter, 16.8 million followers on Instagram and their agency's YouTube account, has about 24 million subscribers. Their loyal fan base, known as the ARMY, has become renowned or making BTS trend on Twitter.