Everything You Need to Know About 'My Universe,' New Single From BTS and Coldplay
BTS and Coldplay released their new single, "My Universe," on Friday, September 24.
The track, marking the first musical collaboration between BTS and Coldplay, was unveiled via the social media channels of the global rock band and K-pop stars.
The song, which features both English and Korean lyrics, was released along with an official lyric video on Coldplay's YouTube channel, which has had over 2.1 million views since the video premiered at the time of reporting.
The video was later also released on the YouTube channel of Big Hit Music, BTS' management company.
On Friday, BTS tweeted: "was so much fun..." alongside a clip with a video screen showing Coldplay frontman Chris Martin and a BTS member singing together into a microphone before it panned to a keyboard below it. The clip had received 2 million views at the time of reporting.
Last week, the two groups released teaser videos of their collaboration on their social media channels including TikTok, which featured Martin (wearing a hoodie that read "BTS Crews" on its back) singing with BTS members while facing each other in a circle.
One of the BTS members appeared to be wearing a hoodie with "Coldplay" written along its sleeve in the clip shared on the K-pop group's official TikTok channel.
The teaser clips featured the chorus of their new song, which reads: "You, you are, my universe; and I just want to put you first; and you, you are, my universe; and you make my heart light up inside."
"My Universe" is also featured on Coldplay's upcoming full length album Music of the Spheres, which is out on October 15.
Earlier this month, BTS and Martin were featured in a special episode of YouTube Originals' weekly music series released on September 10, during which they spoke about not being the best dancers, as well as the pressures of global stardom and creating positive energy amid the pandemic through the K-pop group's recent "#PermissiontoDance Challenge."
Music Video for New Song by BTS and Coldplay
An official music video for "My Universe" is coming soon, according to a tweet from Parlophone Records, Coldplay's record label.
Billboard and other media reported the music video will be directed by Dave Meyers, who worked on the video for Coldplay's recent single "Higher Power."
Other New Releases in the Pipeline
Two other versions of the new Coldplay/BTS track will be released soon. The "Supernova 7 Mix" and an acoustic version of "My Universe" will be unveiled at 7 p.m. ET on September 26, according to Parlophone Records.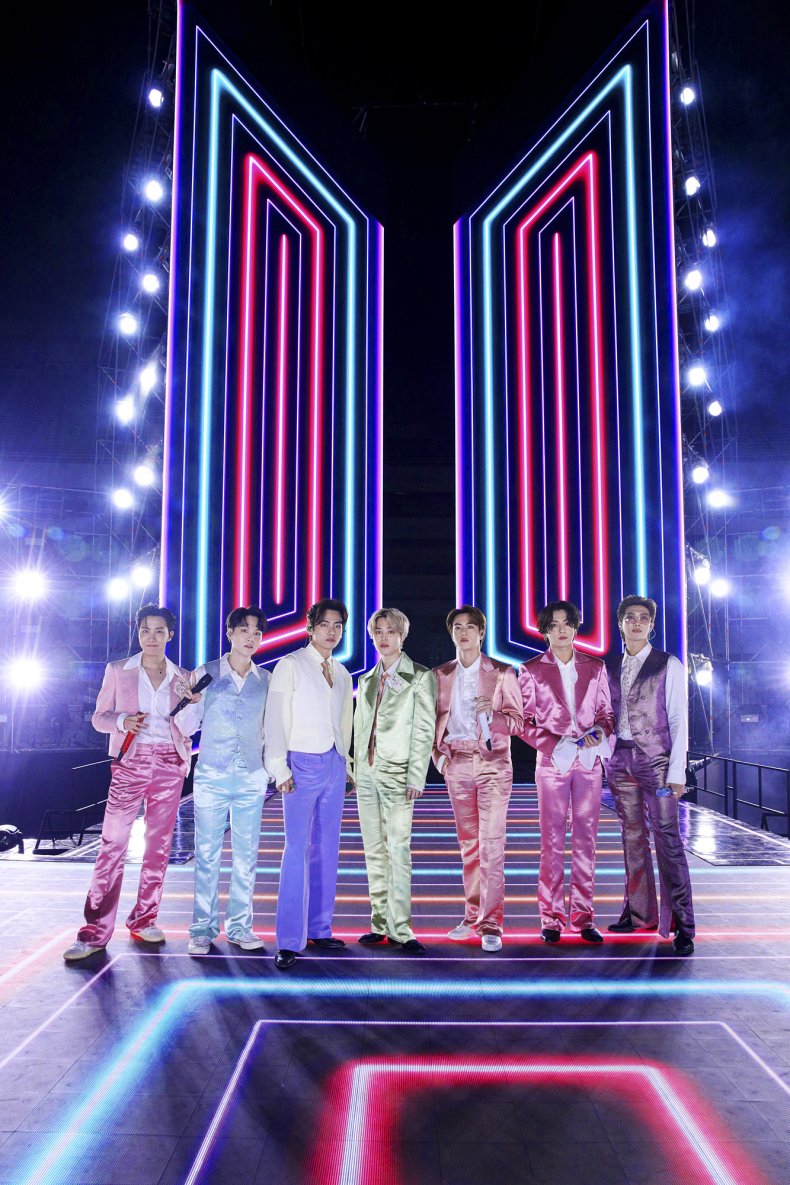 BTS and Coldplay Documentary
BTS and Coldplay will also release a documentary titled Inside My Universe on September 26 at 8 a.m. ET, Parlophone Records tweeted on September 22.
Entertainment Weekly reported that the documentary will offer a behind-the-scenes look at how their collaboration came about.
Where to Get 'My Universe'
The new track is available on the Coldplay website as well as on various music channels and streaming services, including the following:
Apple Music
Spotify
Amazon Music
YouTube Music
iTunes Store
Tidal
Deezer
TikTok