Malaysian Preacher Calls BTS 'Demonic,' Calls for K-Pop Concerts to be Canceled
"New demons just keep coming," said reality-show imam PU Syed Bakri, who also attacked K-Pop boyband Nu'est.
A Malaysian preacher has been decrying K-Pop acts like BTS and Nu'est as "demonic," sparking outrage from both fans and Muslims.
In an Instagram posted on Thursday, celebrity imam PU Syed Bakri called for Nu'est's September concert in Kuala Lumpur to be canceled. "New demons just keep coming. There are many promoters that are willing to sponsor programs of sin like this."
Formed in 2012, Nu'est landed on Billboard's World Album charts in May, with their EP Happily Ever After.
But they're hardly the only K-Pop act to raise PU Syed's ire: In April, the celebrity imam Instagrammed a screenshot of an article about BTS' concert movie BTS World Tour: Love Yourself in Seoul being banned in Russia for being "gay."
"Even Russia, a country of infidels, knows how to look after their people," PU Syed wrote in the adjoining caption.
The outburst came shortly after news that Malaysia's Youth and Sports Minister, Syed Saddiq Syed Abdul Rahman, was attempting to bring BTS to the majority-Muslim country for the first time. The band is expected to perform sometime next year as part of the Visit Malaysia 2020 tourism campaign.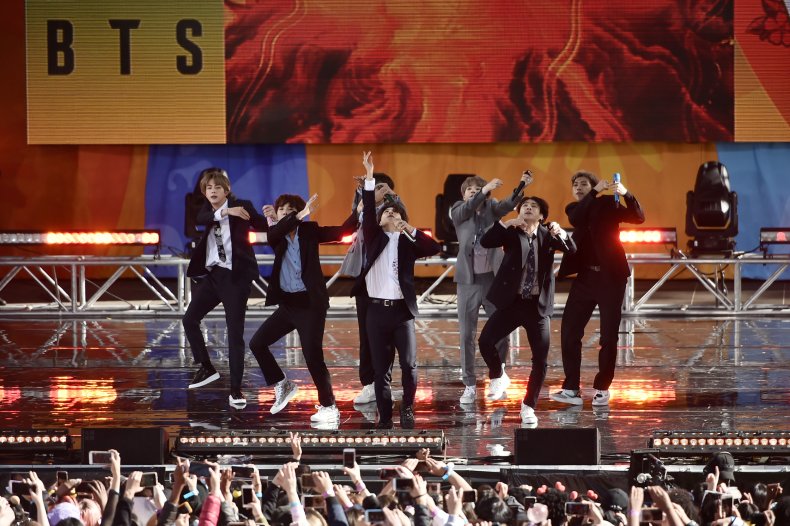 "We're an Islamic country, can we really invite these demons to come here?" PU Syed wrote, adding that the seven-member band had "no values" and suggesting that instead of inviting them to Malaysia, the government should "educate the next generation using religion."
In later posts, PU Syed called BTS "sons of Satan."
PU Syed first garnered fame as the winner of the 2015 season of the Malaysian reality show Pencetus Ummah, which crowns the most talented imam from among 12 contestants.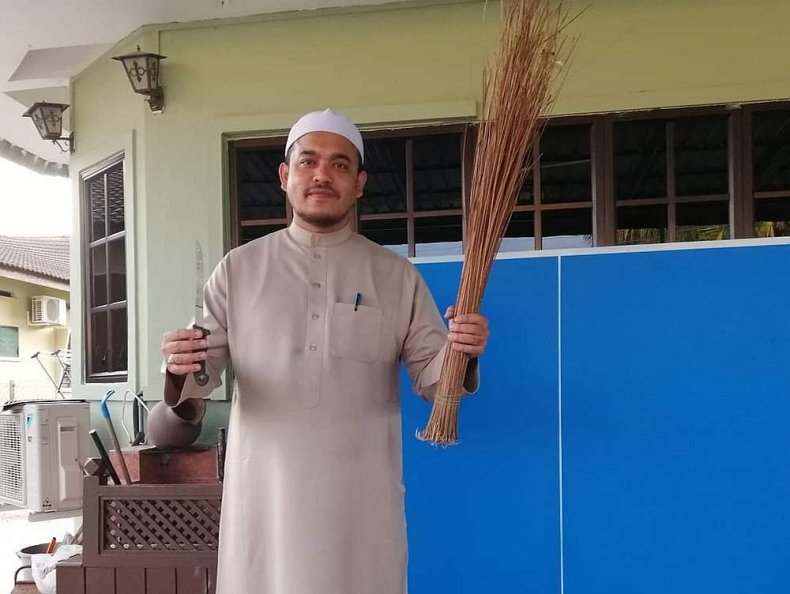 He's not alone in condemning the plan to bring BTS to Malaysia: Datuk Asyraf Wajdi Dusuki, chief of the opposition political party Umno, said the boyband would make Malaysia a "laughing stock for lifting and copying a foreign culture." Popular Malaysian actor Sharnaaz Ahmad said he'd rather see rock acts like Metallica, Blink-182 and Disturbed.
But according to the Malay Mail, PU Syed's anti-K-Pop crusade has also been met with resistance: One online commenter wrote that, while they were not a BTS fan, "What you're doing is embarrassing—Islam is a beautiful religion and [BTS] is still a creation of Allah." Others pointed to BTS member RM's ownership of a pro-Palestine Banksy artwork as evidence the band "respect Islam."
Previously, PU Syed condemned Korean singer Hyolyn, saying "Satan's demons are surely rejoicing" at her popularity.
While K-Pop is a relatively recent phenomenon on American shores, the genre has been popular in Malaysia since the late 2000s. According to the BBC, K-Pop is even more popular than Western pop in Malaysia, due to the elitist connotations of English-language music in the former British colony.