BTS Fans Share How They 'Love Myself' and Positive Mental Health Routines Inspired By The K-pop Group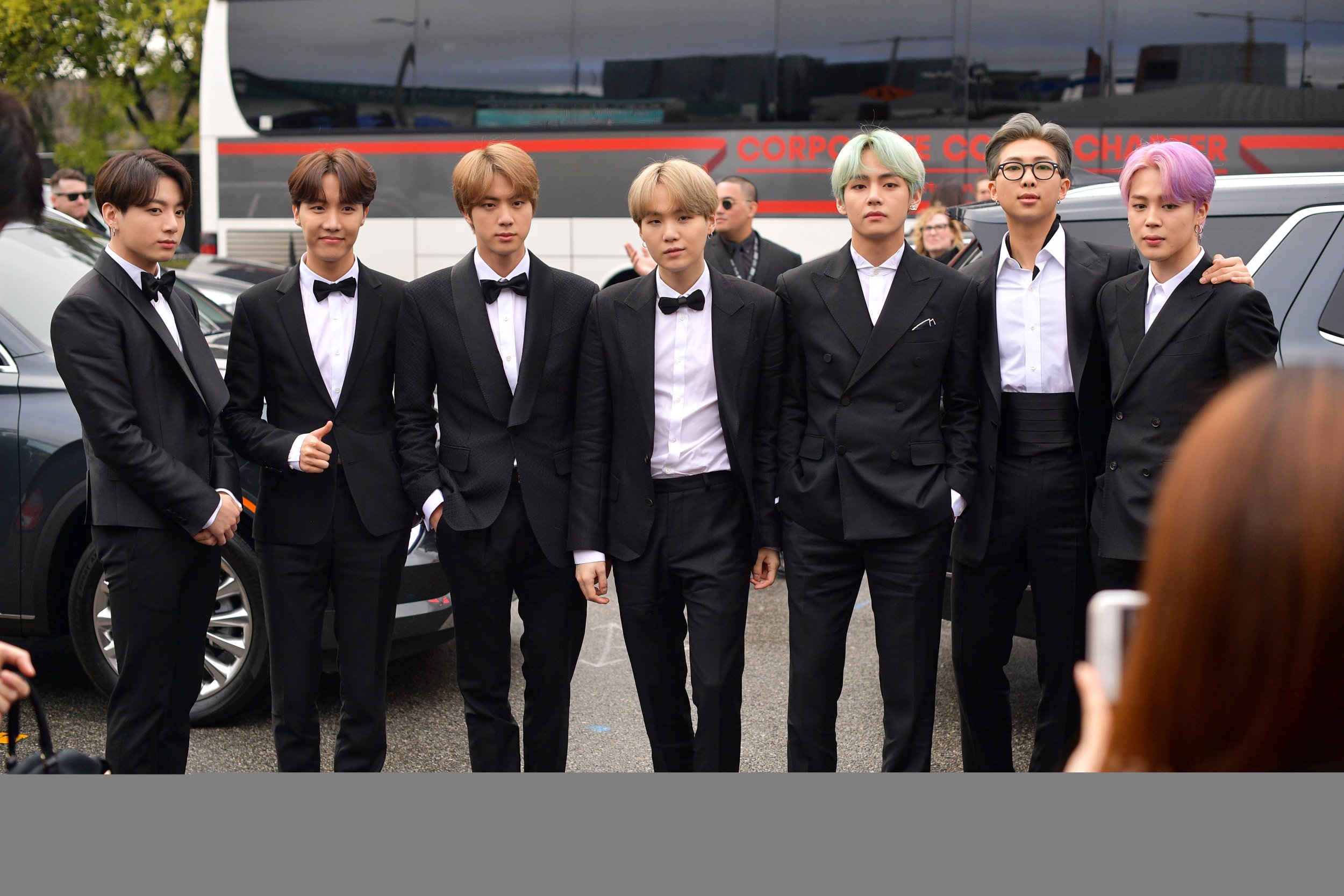 BTS celebrated their Love Yourself: Speak Yourself tour dates on Tuesday, and fans have taken a sweet and genuine approach to celebrating. A new campaign, under the hashtag #ARMYLoveMyself, has inspired fans of the K-pop group to share what they do to love themselves, even when it's hard.
The idea was started by the website love-myself.org, which is a BTS website connected to UNICEF that aims to spread positivity and end violence. The original post tells fans how to share their thoughts on the Love Myself concept with advice and inspiration.
According to the site, BTS's speech at the UN General Assembly in 2018 was the starting point for the campaign. The site quoted the group's speech, which in English, said: "Find your name, find your voice by speaking yourself."
So the campaign was started to "speak oneself." "How do you "LOVE MYSELF"? Share your moments when you love and pamper yourself in your daily lives," the website shares. "Those moments can be: spending time with your loving pet, taking a long walk, or having a cup of coffee. Every moment counts."
It also encouraged deeper sharing. "Share your 'true' stories. Show your friends, family, and even to strangers, that you really love yourself," the post read. "And share that strength and power with them. Through your stories, others can realize their love for themselves, learn ways of taking care of yourself, and help practice love for others."
BTS fans flocked to share their stories on Twitter, where the hashtag is trending. Users shared photos, stories, deep moments and personal struggles. From mental health to self love, a conversation surrounding personal care began to shine through.
Many fans, however, related their personal success to the band, and used the moment to celebrate how far BTS has brought their self love and health. "My mental health was really bad around the time i got into BTS," wrote Twitter user @honeeymyg. "I absolutely hated myself. BTS really helped me during those dark times and even helped me find some of my closest friends. thank you for teaching me how to love myself."
Others followed suit. "So i am still on the path for loving myself," wrote @Phan3011. "I haven't fully achieved it but i am trying my best. As cliché as it may sound, BTS is the reason I try to love myself. Its their music that comforts me and makes me realize my self worth. So thank you."
BTS will begin their U.S. tour on May 4.
This article has been updated to include the website's connection to UNICEF.