BTS 'Good Morning America' Show: Where, When to Watch K-pop Behemoths' Times Square Performance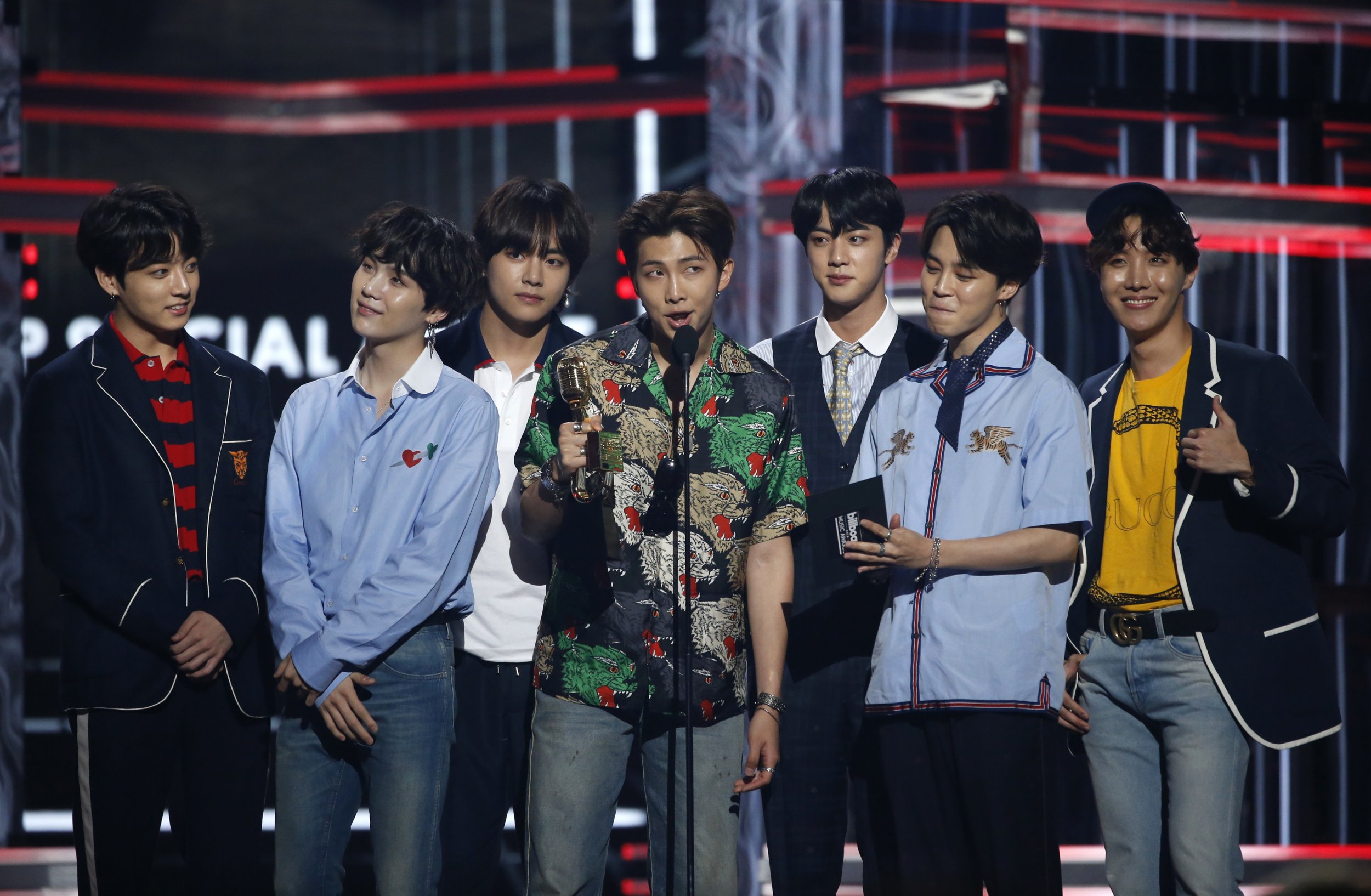 K-pop boyband BTS is scheduled to make two high-profile appearances next week, as they conclude their explosive North American tour.
On Tuesday, September 25, BTS will head over to NBC for a performance on The Tonight Show, hosted by Jimmy Fallon. Less than a day later, on Wednesday, September 26, the Korean group will appear on Good Morning America for a live performance at Times Square in New York.
Where and how to watch the two BTS performances:
The Tonight Show starring Jimmy Fallon will be broadcast at 11.35 p.m. ET on NBC Tuesday evening. Episodes of the show will also be available for streaming on the network's website.
BTS's Times Square performance will be broadcast live on Good Morning America on Wednesday between 7-9 a.m. ET on ABC. The show will also be available for streaming on the Good Morning America website and Hulu.
Along with the performance announcement, Good Morning America also invited BTS's loyal fans, who refer to themselves as "the Army," to enter into their "Idol" challenge, aka. #GMAIdolChallenge, to win a slot on the show.
"Share a video of you and your fellow BTS fans doing the dance from the music video for BTS' megahit song 'Idol,' and you might see it on 'GMA'!" ABC wrote on the competition webpage.
Who is BTS?
BTS, also known as Bangtan Boys, is a popular K-pop band from South Korea. The group, formed in 2013, consists of seven members: V, 22, Jungkook, 21, Jimin, 22, Suga, 25, Jin, 25, RM, 24, and J-Hope, 24.
In addition to their superstar status in Korea, BTS has also broken into the U.S. music industry. In 2017, the group's album "Love Yourself: Her" debuted at number seven on the Billboard 200 charts, at that time the highest rank a K-pop band had ever reached.
Following their soaring international success, BTS appeared at that year's Billboard Music Awards where they won the Top Social Artist of 2017 award. The win marked the first time a K-pop group scored an award in the history of the BBMAs.
Their 2018 album "Love Yourself: Tear" debuted at number one on the Billboard 200 charts.