Why BTS' Jungkook Deleted His Instagram Account — Star Explains Next Steps
BTS member Jungkook has shared an update with fans regarding his Instagram account and his decision to do away with the social media platform.
Jungkook previously boasted 52.4 million followers on Instagram, and he was the second member of the iconic K-Pop group to hit 40 million after fellow member V, according to a report from Koreaboo in May 2022.
The singer took to Korean platform Weverse, an artist-to-fan communication app, on February 28 to explain to BTS' fanbase, ARMY, why he deleted his personal Instagram. Here is everything that you need to know.
Why BTS' Jungkook Deleted His Instagram Account— Star Explains Next Steps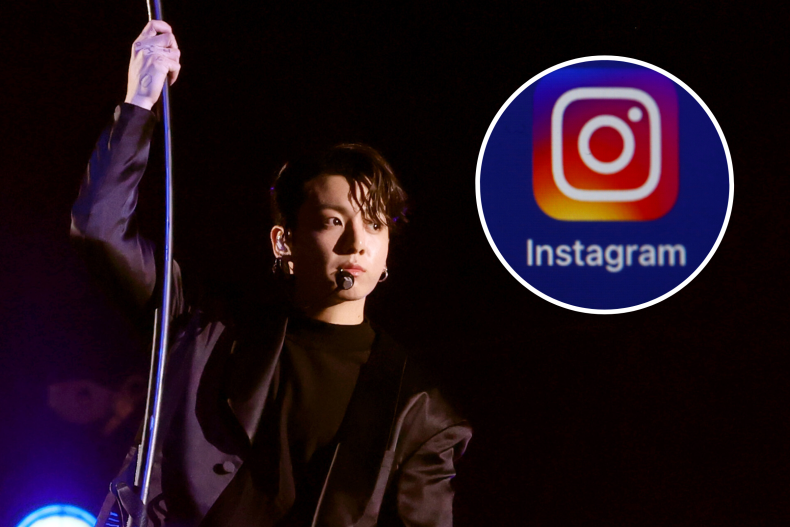 On Weverse, Jungkook shared several messages with fans regarding his Instagram account, and explained that the decision was his and wasn't a result of it being hacked.
Per a translation from Soompi, he wrote in Korean: "I deleted my Instagram account. It wasn't hacked. I just deleted because I wasn't using it much... So don't worry!"
Jungkook added: "I immediately deleted the [Instagram] app too, and I don't think I'll be using it from now on! I just wanted to let you know in advance!"
Despite the decision to delete his Instagram, Jungkook reassured ARMY that this didn't mean they wouldn't have a way to follow him on social media because he would continue to use his Weverse account.
Jungkook originally launched his Instagram account on December 6, 2021, alongside his fellow BTS members, V, RM, Suga, J-Hope, Jimin and Jin.
It was recently revealed that V broke two Instagram records with his account as he became the fastest person to reach 1 million followers, which he did in just 43 minutes. In August 2022, V became the fastest to surpass 50 million followers within eight months of creating the account. This was entered in the Guiness World Records the following December.
BTS fans will have fewer members to follow on social media this year, as Jin began his mandatory military enlistment in December 2022, and J-Hope has also recently announced he has started the process of his enlistment.
On February 26, BTS' record label, BIGHIT Music, confirmed the news in a statement shared on Weverse, per Soompi, which said: "We would like to inform our fans that J-Hope has initiated the military enlistment process by applying for the termination of his enlistment postponement. We will inform you of further updates in due course.
"We ask you for your continued love and support for J-Hope until he completes his military service and safely returns. Our company will spare no effort in providing support for our artist."