#MakeItRight Trends as BTS Delight Fans with Remix of Song with New Music Video
BTS has unveiled a remix version of "Make It Right", a song co-written with Grammy Award-winning singer-songwriter Ed Sheeran from their latest album Map of the Soul: Persona.
The new mix features American singer-songwriter Lauv, a fan of BTS, and was released along with a new music video for the song featuring a heart-warming animation that sees a young girl transform into a hooded cape that a young boy wears as he travels through different scenes, apparently symbolizing that she is with him on his journey through life.
The remix version of the song sees some of the Korean lyrics replaced with English verses which are sung by Lauv at the start of the track, NME reports.
"I was lost I was tryna find the answer / In the world around me yeah I was going crazy, all day all night / You were the only one who understood me and all that I was going through / Yeah I just gotta tell you / Oh baby yeah, I can make it better I can hold you tighter," Lauv sings.
Speculation on the collaboration was building this week following a post by Lauv on Twitter who simply asked "Did I finally #makeitright ?", which was retweeted by the official Twitter account of BTS saying "You always #makeitright" .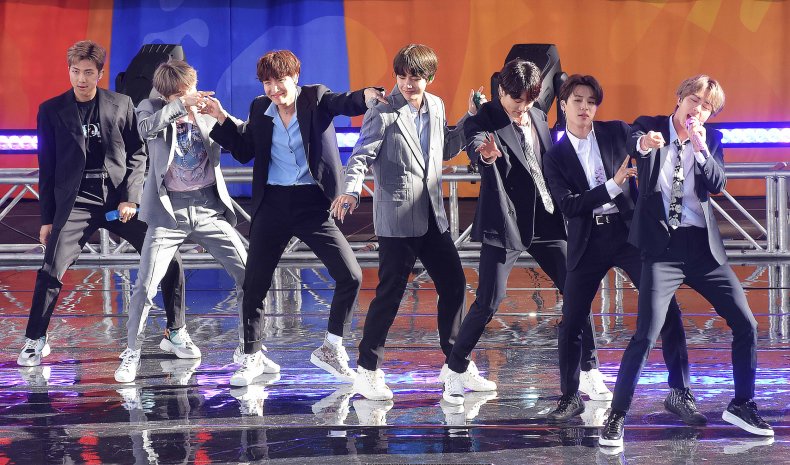 Fans were also teased with a post by Lauv on his Instagram account featuring a selfie picture caption with what appeared to be the English translation of the "Make It Right" song lyrics, Teen Vogue reports.
Within just hours of its release, both the remix and new music video has already received a shower of praises on social media, with several fans expressing their thoughts on Twitter tagged with #makeitright, including some who are especially moved by the animation from the video.
"So this represent us Armys and BTS, they helped us but in some ways we help them too. We are fixing each others broken souls," described @taebokkiii , while @guccitaekth suggested "Let's all cry together armys."
"Very good music video I will always support you. Whenever you are tired, ask you to look back, you will always see us, ARMY #MakeItRight #BTS @BTS_twt, " wrote @WanwisaWws.
BTS, also known as the Bangtan Boys, is a K-pop boy band made of seven members who made their debut in 2013. The group became an international sensation since 2017, becoming the first Korean artist to rank at the top of the U.S. Billboard 200 in 2018 with their album Love Yourself.