BTS Postpones Map of the Soul Tour Europe 2020 Dates, Ticket Release Canceled
The BTS Map of the Soul Tour—Europe has been postponed due to the ongoing coronavirus pandemic. Tickets for the BTS tour will not go on sale as originally planned.
Ticketmaster said in a statement: "Unfortunately, due to ongoing government advisories on mass gatherings, BTS Map of the Soul Tour—Europe has been postponed.
"Our highest priority remains the safety of our artists and fans as well as the global community. We ask for your generous understanding that this decision has been made in consideration fo the safety and health of everyone involved.
"We look forward to seeing you all in the future. Thank you."
BTS was scheduled to perform in England, the Netherlands, Germany and Spain on various dates from July 3-18, before a tour of Japan at the end of July.
BTS fans were awaiting news on the Europe tour ticket sales as the announcement came just a day before the presale was due to go live. Fans were unsure whether ticket sales would still go ahead despite the likelihood of the dates being postponed, with some hoping they could buy tickets now for future rescheduled tour dates.
Tickets for the European tour were due to go on sale this Friday, May 1, with a presale planned on April 29. However, due to the concert dates being postponed, the ticket release scheduled for tomorrow has been canceled.
Ticketmaster told a fan on Twitter: "As there is no new date known yet, no tickets will go on sale. We will contact you as soon as we have new information."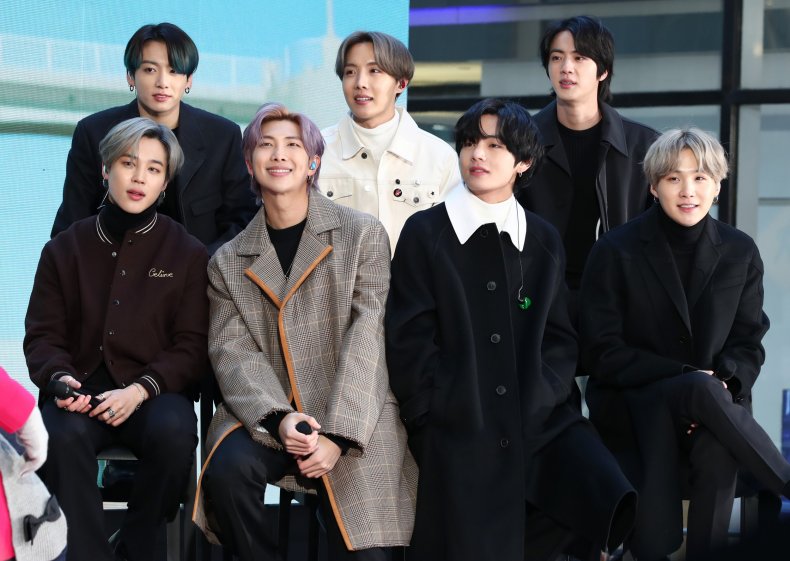 A statement from Big Hit Entertainment said: "Due to the nature of BTS concerts involving travel by thousands of international fans no matter where the performances are held, it is also difficult to resume the tour with the current strict restrictions on cross-border movement still in place.
"Moreover, it is impossible at this time to predict when the first performance marking the start of the tour will be able to begin. Therefore, we have made the difficult decision to suspend the previously-announced tour schedule and develop a new schedule."
The entertainment company said it will reschedule the tour as soon they know when this is possible, which could take "considerable" time as the coronavirus pandemic evolves. The statement also said that the company would create new ways for its artists, including BTS, to engage with its fans during the "new normal" of social distancing.