BTS' Future Depends Upon If They Can Get Out Of Military Service
BTS has announced it is taking an extended break for the first time since 2019 and questions remain over whether the K-pop superstars will have to enlist in South Korea's military service.
Typically, all able-bodied males from the country are required to serve in South Korea's military for about 20 months. The required age for enlistment is usually between 18 and 28.
However, just last week, South Korea's National Assembly passed a revision of the country's Military Service Act​ to postpone the enlistment of the group's eldest member, Kim Seok-jin (aka Jin) who just turned 28 on December 4.
The Military Service Act was revised in June this year, so that enlistment of popular entertainers meeting certain requirements can be put off until the age of 30.
According to The New York Times, the National Assembly is pleased by the group's global success following a revision of a law that allows entertainers to apply to defer their military enlistment.
This new law, which is being referred to as the "BTS law" will allow K-pop stars who have received government medals for their domestic and global cultural contributions to apply for deferment.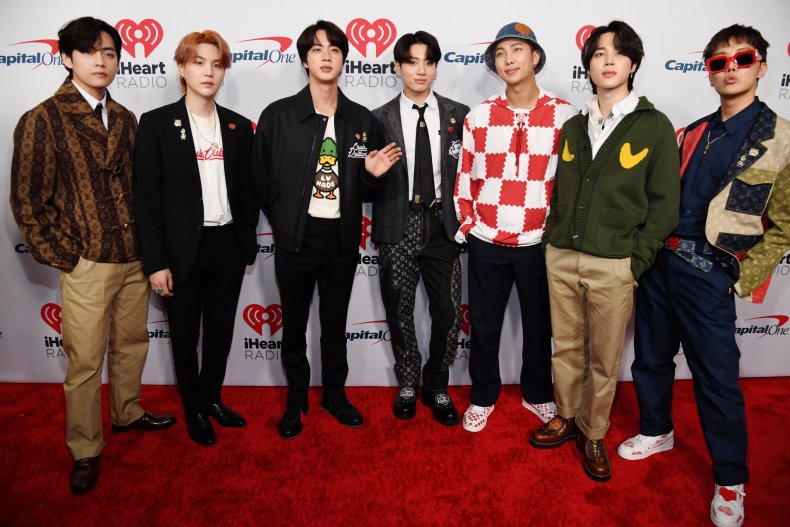 All members of BTS received the Order of Cultural Merit in 2018 which allowed them to apply for deferment.
A similar system has been in place in the country for decades for top athletes, such as Olympians.
"It's a sacred duty to defend our country, but that doesn't mean that everyone has to carry a weapon," said Noh Woong-rae, a top lawmaker in South Korea's Democratic Party, who supports the law. (via Rolling Stone.)
These amendments to the military service rules were proposed by Yoon Sang Hyun, a member of the National Assembly, along with 16 members of the People's Strength Council.
On November 25, Boo Seung-chan, the defence ministry's spokesperson, released a statement urging the need for "prudence" in delivering such exemptions as the enlistments are seen as an important part of the country's defense against North Korea.
"Regarding the revision bill, the defense ministry cannot help but consider situational variables. The one that we face at this very moment is the situation caused by the shrinking population," Boo said at a press conference.
"Secondly, there is also a need for social consensus. In other words, this is about a fair military service," he added, urging the need to be "prudent."
Jin, Suga, J-Hope, RM, Jimin, V, and Jungkook are exempt for now at least as they embark on a break for the holidays.
While their enlistment has been postponed for the time being, it is unclear if the government will continue to allow the group to be exempt as each member reaches the cut off age.
Back in October, the body that oversees the draft—the Military Manpower Administration—said that K-pop stars are not exempt from military service, but can postpone it.
According to Business Korea, the Military Manpower Administration delayed the deadline for Jin's enlistment until December next year.
The second eldest band member is Suga, who was born in 1993.