More bubonic plague cases have been recorded in Mongolia and China as a 25-year-old woman contracted the disease after eating marmot meat and a three-year-old boy became infected amid a rat outbreak.
The 25-year-old female patient from Khovd province in the west of Mongolia has now been placed in isolation at a local hospital, as have 19 of her close contacts, the country's National Center for Zoonotic Diseases (NCZD) said in a statement.
The NCZD said the woman had recently eaten marmot meat and lab testing subsequently confirmed that she had contracted bubonic plague—a disease caused by infection with the bacteria Yersinia pestis, which can be found in wild rodents and the fleas that feed off them.
This year, Mongolia has reported a total of 22 suspected plague cases, of which six have been confirmed with laboratory testing. Three of these patients died as a result of the disease.
Bubonic plague cases have also emerged recently in China. On Sunday, the Yunnan Center for Disease Control and Prevention confirmed a three-year-old boy in the province had contracted bubonic plague, state-run daily newspaper the Global Times reported.
The boy's case was discovered during a nationwide screening program initiated after an outbreak of the disease was discovered among rats in Menghai county.
In response, the local government declared a level IV emergency, which is the lowest in China's four-tier public health alert system in terms of significance. As part of the public health response, Menghai county has set up a team that is carrying out inspections, as well as eradicating rodents and their fleas, Global Times reported. Authorities are also urging residents to promptly report any contact with dead rodents and to immediately seek medical advice if they begin to develop fever-like symptoms.
China has recorded two deaths from bubonic plague this year. Both of these were in the region of Inner Mongolia, which borders Mongolia.
Without treatment, bubonic plague has a fatality rate of 30 to 60 percent, although modern antibiotics are effective at treating the disease if administered promptly, World Health Organization data shows.
Being bitten by an infected flea is the most common way for humans to contract the disease but transmission can also occur via direct contact with the tissue of an animal infected with plague, either dead or alive.
The most recent plague death in Mongolia came earlier this month when a 38-year-old man from Khovsgol province in the north of the country died after eating infected marmot meat, China's state-run news agency Xinhua reported.
In August, a 42-year-old man died from bubonic plague in Khovd province. And in July, a 15-year-old boy passed away from the disease in the western province of Govi-Altai.
The NCZD has said that 17 out of 21 Mongolian provinces are at risk of plague outbreaks.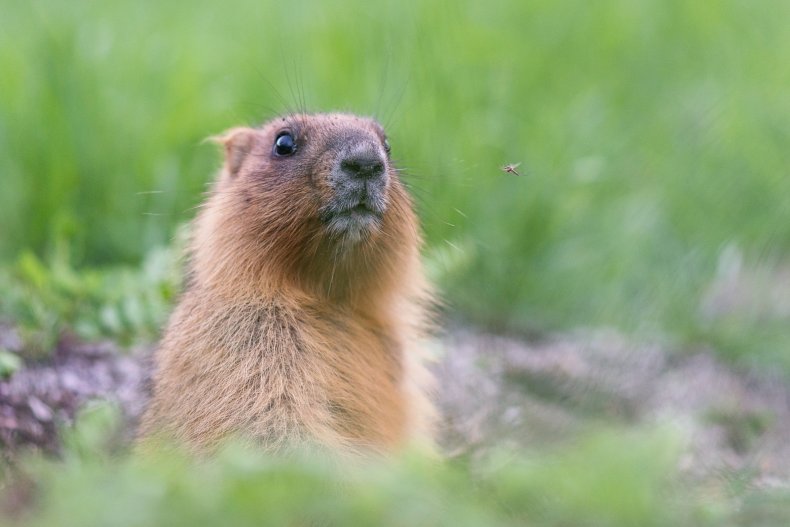 Uncommon Knowledge
Newsweek is committed to challenging conventional wisdom and finding connections in the search for common ground.
Newsweek is committed to challenging conventional wisdom and finding connections in the search for common ground.
About the writer
Aristos is a Newsweek science reporter with the London, U.K., bureau. He reports on science and health topics, including; animal, mental health, and psychology-related stories. Aristos joined Newsweek in 2018 from IBTimes UK and had previously worked at The World Weekly. He is a graduate of the University of Nottingham and City University, London. Languages: English. You can get in touch with Aristos by emailing a.georgiou@newsweek.com.