Buckingham Palace: Terror Investigation Launched as 'Sword-Wielding' Man Injures Officers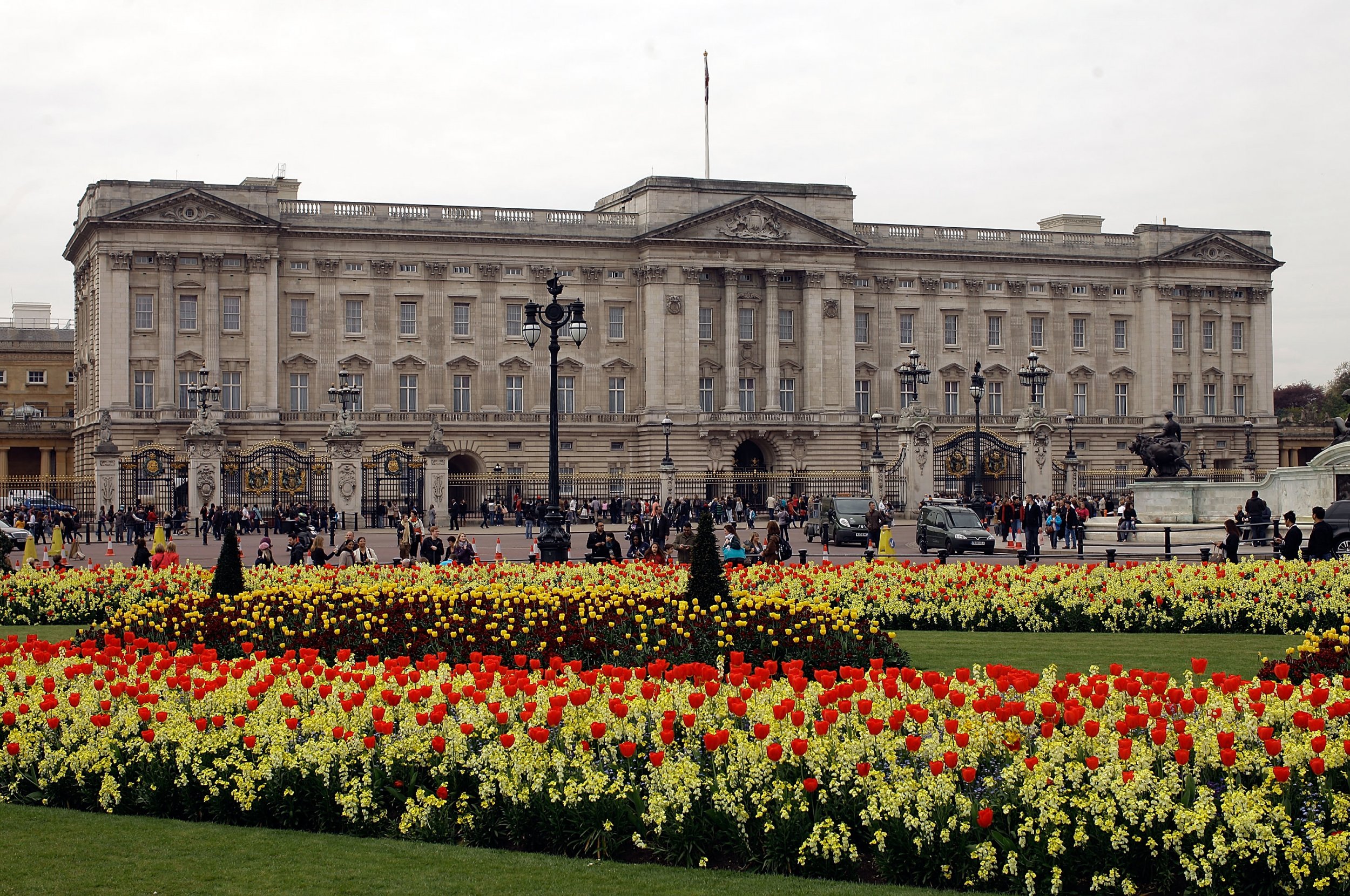 Counterterrorism police in London have launched an investigation after two police officers were injured arresting a man spotted carrying a large knife outside Buckingham Palace, the queen's residence in the English capital.
Officers saw a "large bladed weapon" in the man's car when it stopped near the palace on Friday evening. It was later reported that the man shouted "Allahu akbar," meaning "God is greatest" in Arabic, before he was subdued with pepper spray.
"As they challenged the driver, who was the only occupant in the car, he reached for what we now know to be a 4-foot sword which was in the front passenger foot well," police said in the updated statement.
The man had stopped his car in a restricted area when police saw the weapon. Both officers suffered slight injuries during the arrest, the Metropolitan Police said in a statement. The 26-year-old man, who was also treated for minor injuries, was arrested on suspicion of grievous bodily harm and assault, and for offenses under the Terrorism Act.
Detective Superintendent Guy Collings said the "quick and brave" actions of the officers meant the man did not come into contact with members of the public.
One member of the public, who declined to be named, described the incident. "My partner saw a sword, which I didn't see, as well as a policeman with blood on him, looking like his hand or chest was injured," she told the Associated Press. "The police officer had it in his hand, walking away with it."
No members of the royal family were in the palace at the time of the incident, said a spokesman.
The incident follows a series of terrorist attacks in Britain over the past few months.
In March, four people—including an American tourist—were killed when Khalid Masood drove a car along a pavement on Westminster Bridge. Masood then stabbed a police officer to death outside Parliament before being shot and killed by officers.
Weeks later, eight people were killed in an attack on London Bridge, before all three attackers were shot dead by police.
Twenty-two adults and children were killed when a suicide bomber detonated an explosives belt outside an Ariana Grande concert in Manchester in May.
All three attacks were claimed by the Islamic State militant group (ISIS).
The royal family has in the past been targeted by Irish republican militants the IRA, with the queen's uncle, Lord Mountbatten, killed by a bomb planted on a boat off the coast of Ireland in 1979.
The two officers and the suspect in the Buckingham Palace incident have been discharged from hospital. The suspect was taken to a central London police station for questioning.