Bud Selig, Steroids and the Mission to Clean up Baseball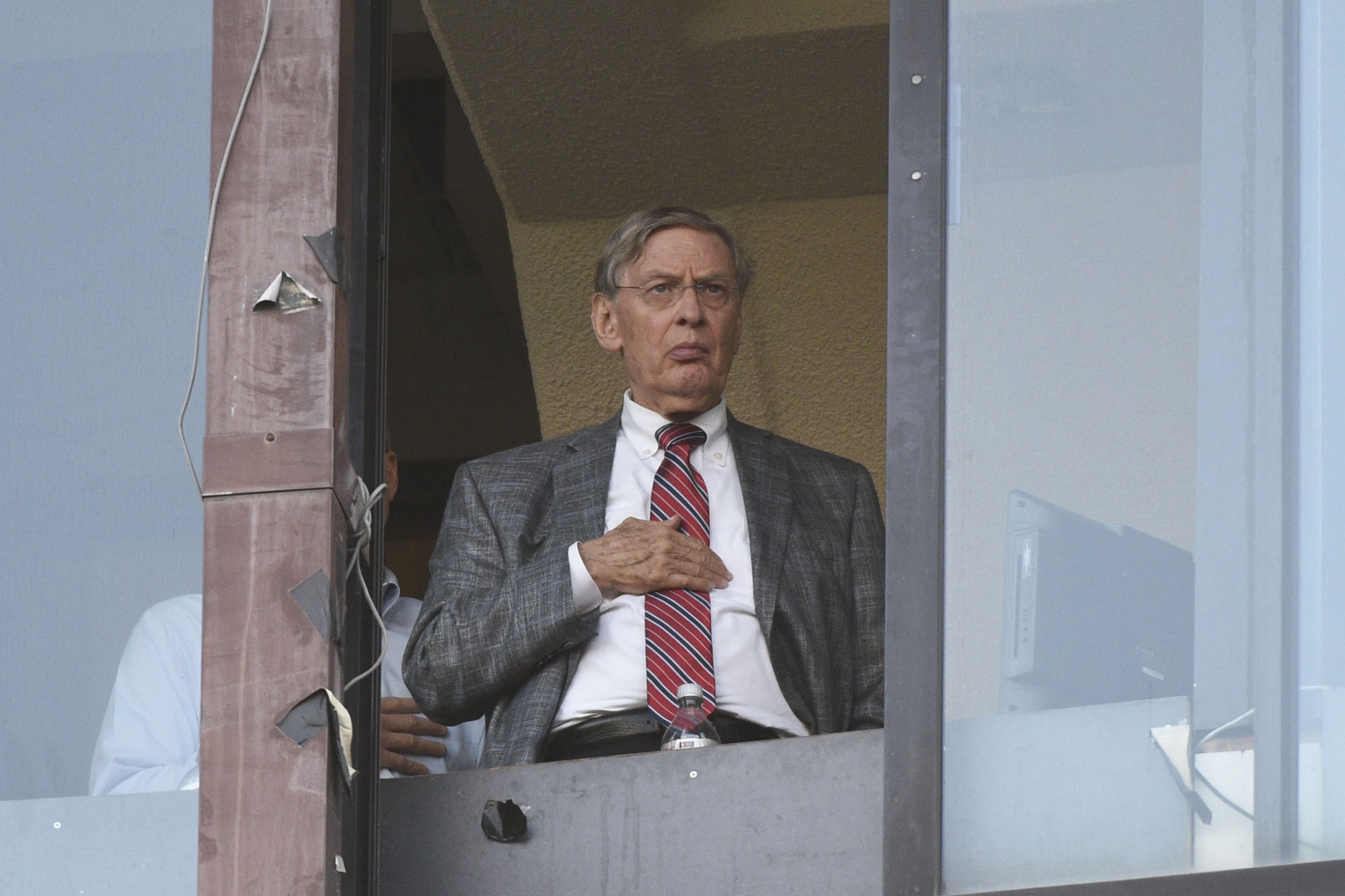 Bob DuPuy has read enough. Baseball's chief operating officer walks away from the conference table, pulls his cell phone from his pocket, and punches in the number for his impatient boss in Milwaukee.
It is December 11, 2007, two days before the release of George Mitchell's report on steroids in baseball. DuPuy and three other baseball executives are getting an early read at Mitchell's midtown Manhattan office, and he knows Selig is sitting by his phone, waiting to find out if he's going to get what he paid for.
"He names 89 players," DuPuy tells Selig. "And there's one player that's going to make news: Roger Clemens."
"Well, that's disappointing," says Selig.
"I think Clemens is probably going to fight this," DuPuy says. "His legacy, the Cy Youngs. I think there is a chance of some formal litigation."
Selig listens intently. Clemens is clearly going to be the major headline of Mitchell's report, and the Commissioner agrees with DuPuy that Roger is likely to fight his former trainer's allegations. And fight hard.
"Let me know what George says about it," Selig says. "Stay in touch."
DuPuy turns back to the task of reading through Mitchell's 409-page report. He's there with Rob Manfred, MLB's Vice President for Labor; Frank Coonelly, another of baseball's top lawyers; and Tom Carlucci, the Foley & Lardner lawyer who served as the teams' liaison to Mitchell. The Senator welcomed them a few hours ago, handed out his report, and told them to feel free to ask any questions.
But the baseball men understand they're not here to edit or shape Mitchell's report. Sure, Mitchell will listen to their concerns. But this is about making sure the Senator's report doesn't run afoul of any agreements between the Commissioner's office and the Players Association. And nothing more.
An hour or so later Mitchell walks back into the conference room with Charlie Scheeler and John Clarke, two DLA Piper lawyers who conducted many of the interviews these past 20 months. It's been a long haul for the 74-year-old Mitchell, who announced in August that he had prostate cancer. The prognosis is good, the doctors told Mitchell, and he'll start treatment in a few weeks.
Genial and self-assured, Mitchell smiles as he takes a seat and turns to the MLB lawyers. "Any questions?" he says. DuPuy and Carlucci both ask if he is completely comfortable with Brian McNamee's credibility, given how tough the report is on Clemens. They have some doubts.
"Yes, I understand this will be a significant disclosure. We thought it through, and I am confident McNamee is telling the truth," says Mitchell, who reminds them that McNamee's deal to avoid prosecution hinges on whether he is honest with Mitchell. "He was very motivated to be truthful," the Senator says.
The lawyers for both sides talk through the 20 recommendations in Mitchell's report, spend a little time discussing how the media conferences will be handled, then thank Mitchell for his work.
They all walk the six blocks back to MLB headquarters, where DuPuy enters his office and starts writing a memo he'll soon email over to Selig. The phone rings almost immediately. It's Selig, who wants to know what else they learned about the report. DuPuy runs through all the important points, but both men know only two words really matter. Roger Clemens.
The Names They Missed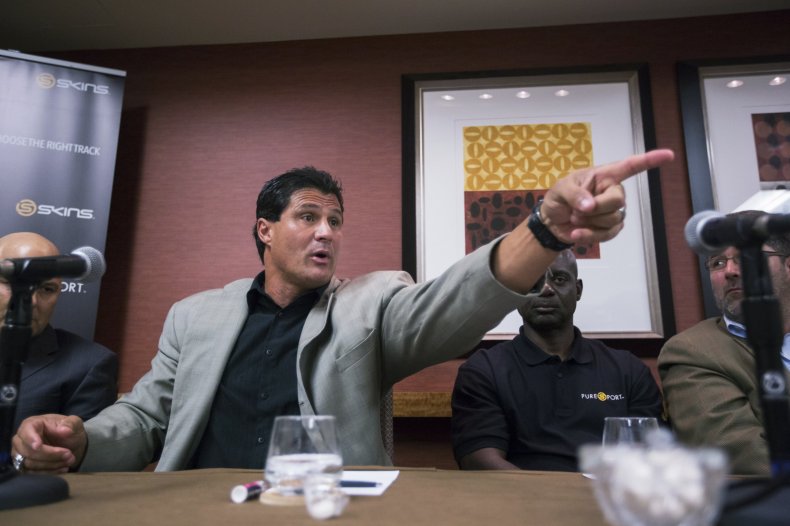 There is one thing Mitchell wants to make clear when he unveils his report to the media two days later in the crowded ballroom of Manhattan's Grand Hyatt hotel: "From my experience in Northern Ireland, I learned that letting go of the past and looking to the future is a very hard but necessary step to dealing with an ongoing problem," he says during his hour-long press conference. "That's what baseball now needs."
Mitchell's desire to look forward may have something to do with the contents of his tome. Though he names 89 current and former players, much of what he reports is rehashed versions of books, media reports, and baseball's own list of suspended players. Jose Canseco, whose tell-all book Juiced is referenced often, is cited 105 times. Barry Bonds, who pleaded not guilty to four counts of perjury and one count of obstruction of justice in federal court on December 7, 2007, is mentioned 103 times without breaking any new ground. Mark McGwire, Rafael Palmeiro, and Jason Giambi are also mentioned prominently. If nothing else, Mitchell and his staff proved to be good readers.
The exception is the material provided by Kirk Radomski and Brian McNamee, two men dropped into Mitchell's lap by federal prosecutors who are now on a mission to clean up baseball (and, potentially, advance their careers in the process). Almost two-thirds of the players in Mitchell's report were provided by the two admitted drug dealers, who agreed to name names in order to stay out of jail. Mitchell concedes that Radomski only "observed" or "participated" in the drug use of one of the 53 players he names. But the former Mets clubhouse man did provide dozens of FedEx receipts, canceled checks and thank you notes, all of which are reprinted on more than 30 pages of the report.
But nothing in Radomski's paper trail leads to the report's star attraction. That material all came from the mouth of McNamee, who recounted Roger Clemens' alleged doping in great detail. The former trainer claimed that he "injected Clemens in the buttocks four to six times with testosterone" in one of 82 references to Clemens' alleged drug use.
"According to McNamee, from the time that McNamee injected Clemens with Winstrol through the end of the 1998 season, Clemens' performance showed remarkable improvement," the report says on page 170. "During this period of improved performance, Clemens told McNamee that the steroids 'had a pretty good effect' on him."
McNamee also claims he supplied drugs to Chuck Knoblauch and Clemens' close friend Andy Pettitte. None of McNamee's accusations are corroborated by other sources—not even by Radomski, who admitted McNamee never told him Clemens used drugs. "It was implied," Mitchell quotes Radomski as saying on page 174.
Mitchell has dodged questions about whether his report would name names for months, despite promising complete transparency in March of 2006, when the investigation was announced. The government had the option to withhold the name of any player in Mitchell's report, and it declined. Among those left in the dark about what to expect were [the then executive director of the MLB Players Association, Donald] Fehr and his lawyers, who weren't granted the same advance notice as the Commissioner's office, despite their repeated requests.
According to Mitchell, the decision to identify players was his and his alone. "After considering that issue very carefully, I concluded that it is appropriate and necessary," he tells the media. "Otherwise I would not have done what I was asked to do."
But just what Mitchell did is unclear. If adding another big name to the list of players who stand accused of using steroids was the goal, Mitchell's report is a success. If the goal was to define the scope of the problem, even the man upon whose testimony most of the report rests says Mitchell barely scratched the surface. "The bad thing about the Mitchell Report is there are so many other names out there that they missed," Radomski would soon tell ESPN.
Mitchell is willing to declare that everyone in the game shares the blame for "baseball's Steroids Era," though barely anyone in management is mentioned by name and any discussion about agents and steroids never makes an appearance. Also left out are the many teams that operate baseball academies in Latin America, where steroids can be purchased legally and street agents—called buscones—peddle them to kids eager for an escape from the region's pervasive poverty.
He singles out the players and their union for being uncooperative—though after lambasting them for 20 months, Mitchell now says their decision to remain silent is "understandable"—and mildly scolds the Commissioner and the game's owners. He proposes 20 recommendations to improve the sport's drug testing program, including the establishment of an investigations department within MLB.
And then Mitchell anoints Selig judge and jury. "I urge the Commissioner to forgo imposing discipline on any players named in this report," Mitchell says, "except in those cases where he determines that the conduct is so serious that discipline is necessary to maintain the integrity of the game."
Left unsaid is who will pass judgment on the Commissioner, owners, and front office officials who allowed players to use steroids despite warnings from team doctors and trainers—and who greatly profited from their use. Mitchell takes one final question before leaving the podium. What does the Senator say to critics who believe he was compromised by his role as a director of the Red Sox, who emerge from his report unscathed? "My request now is as it was in Northern Ireland," Mitchell says. "Judge me by my work."
Taking the Hammer Out of His Hands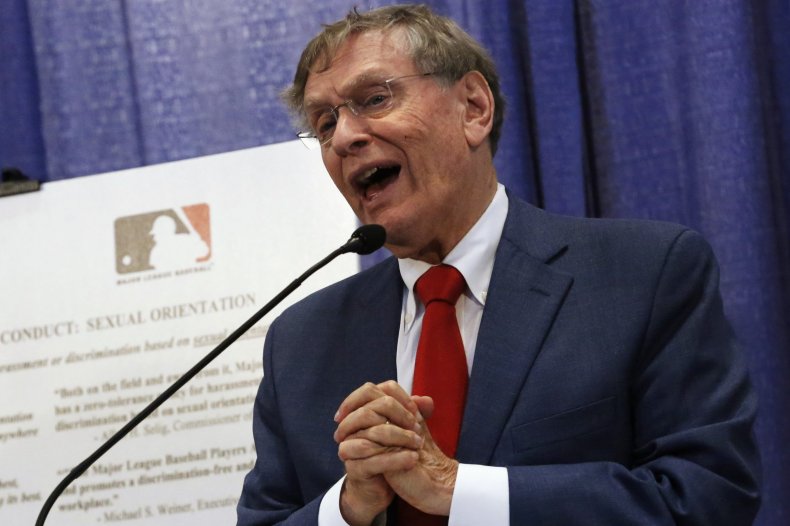 Two hours later Bud Selig addresses the media at the Waldorf Astoria. By then, Mitchell's report is posted on baseball's website, complete with an executive summary, a full list of players broken out as a separate story, and praise for the Senator's work from Congress.
"This is a good day for integrity in sports," Representatives Henry Waxman and Tom Davis say in a joint release, which also includes a request for Mitchell, Selig and Fehr to appear before their committee to discuss the findings.
As Selig approaches the lectern, he can't help but believe this report will do exactly what he said it would: bring closure to the so-called Steroids Era. He's just flown in from Milwaukee and he's been prepped for this appearance by Ari Fleischer. Now he's ready to accept the accolades befitting the only Commissioner with the nerve—as Mitchell has religiously repeated—to conduct an independent study into his sport's drug use. "This is a call to action," the Commissioner says, "and I will act."
Selig pledges to institute all Mitchell's recommendations that do not require union approval and to meet with Fehr soon to discuss how to implement the rest. "There is nothing in his recommendations that I could even begin to disagree with," Selig says.
A reporter asks him what surprised him most about the players named in the report. "In the name of candor, I have not read the entire report," Selig says. "But from what I have been briefed, I'm satisfied that he achieved what I asked him to do."
But that isn't completely true. Selig's a bit miffed that his friend took the hammer out of his hands, asking him not to punish any of the players in the report. Selig has not taken punishment off the table—exactly what Fehr warned players about as they considered speaking with Mitchell—and besides, if anyone is going to look magnanimous, it should be Bud, not the man he hired. "Senator Mitchell acknowledges the ultimate decisions on discipline rest with the Commissioner, and he is correct," Selig says. "If warranted, those decisions will be made swiftly."
More important, Selig's upset that the report did not completely exonerate him. He's happy to have Mitchell and his reputation on MLB's side, and Clemens is sure to attract most of the attention. But the Commissioner didn't pay the Senator upwards of $20 million (everyone's best guess, since Selig won't even show the bill to the owners) for Mitchell to leave a shred of doubt that Bud's hands are clean.
And the next question hits that point straight on. "Mitchell said everyone was at fault," says a reporter from the American Lawyer. "Do you agree you were at fault?"
Selig scrunches his face in a pose familiar to all in attendance, and waits a few moments before answering. "You know," he says slowly, "hindsight is wonderful, and I have great respect for Senator Mitchell. And I understand he feels that way. But there are a lot of people in baseball who clearly feel differently. Our program is clearly working, and what we need to do now is look forward."
The Damage Has Been Done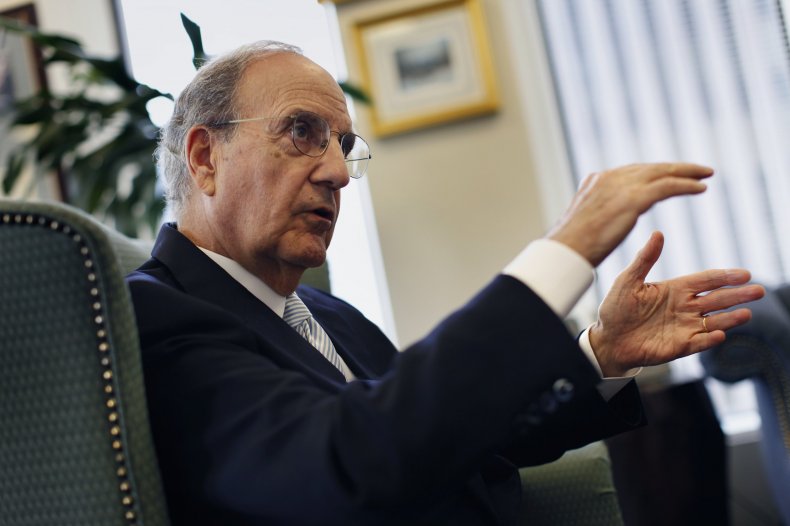 At 6 p.m., Fehr starts his press conference at the InterContinental Hotel. He admits the steroid problem was bigger than he understood, and he expects to have more to say once he's had a chance to fully review the report. The union thought Mitchell's decision not to give them a copy of the report until one hour before it was released was petty and unprofessional—and in keeping with the way the Senator conducted his investigation throughout.
"We did request a meaningful opportunity to review his lengthy report prior to today," says Fehr, who met with Mitchell nine times over the past 20 months. "We thought it would have made sense. But that request was denied by both Senator Mitchell and the Commissioner's office."
Fehr reminds everyone that the players have repeatedly agreed to tougher and tougher testing during the last several years. He promises the union will adopt a valid urine test for HGH when one becomes available. And he says he's open to amending the drug program but suggests it might make sense to see if the agreement works before changing it yet again.
Fehr is neither combative nor testy, a departure from his usual tone when he's forced to explain himself to the press. But while he doesn't comment directly about the inclusion of Clemens in this report, Fehr's warning to "consider the nature of the evidence presented and the reliability of its source" is a clear slap at Mitchell's reliance on McNamee and Radomski. And he's alarmed about the damage he feels the report has already done.
"Many players are named," Fehr says. "Their reputations have been adversely affected, probably forever, even if it turns out down the road that they should not have been."
Fehr's meeting with the media is winding down when a reporter asks for his take on the overall impact of Mitchell's work. Fehr has never considered Mitchell to be anything more than what he really is: a lawyer hired to do an internal investigation. A high-profile lawyer, no doubt, and highly paid for sure. But companies conduct internal investigations all the time. Rarely are their findings made public, and Fehr's hard-pressed to remember another case in which the federal government swooped in and supplied key witnesses.
"I hope I will conclude—down the road and after whatever happens happens—that it was not detrimental," he says. "I'll let you know when I'm in a position to make that judgment. I'm not today."
'I Feel So Terrible'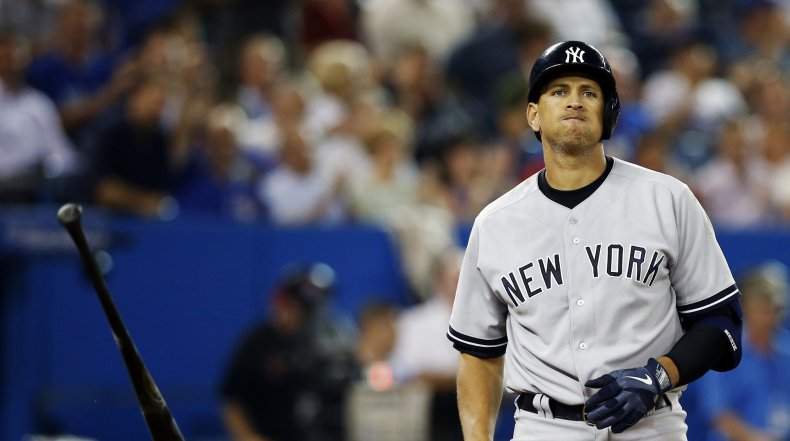 Clemens and Pettitte are not surprised when they hear the news coming out of New York. It was about a week ago when McNamee sent a series of panicked text messages to Pettitte, telling the pitcher he was sorry—so, so sorry—that he told the feds about the drugs and injections he'd given Andy and Roger—and that the prosecutors then made him tell everything to Mitchell.
The two pitchers, who have trained with McNamee for the last several years, have different reactions. Clemens' lawyer Rusty Hardin issues a statement soon after Mitchell's report is released. "Roger has been repeatedly tested for these substances and he has never tested positive," Hardin says in a statement. "He has not been charged with anything, and yet he is being tried in the court of public opinion with no recourse. That is totally wrong."
Pettitte takes a different approach. He makes no public statement. Instead, the next day he calls Brian Cashman, who puts him on a conference call with George Steinbrenner and Randy Levine. Pettitte admits that what Mitchell wrote about him is true and tearfully apologizes to the Boss.
"I'm sorry, I feel so terrible," the pitcher says, his Texas drawl breaking. "I was just trying to get healthy and get back to the team. I didn't know it was illegal, but I should have known better."
"You're doing the right thing, Andy," George says.
Levine and Cashman echo George. They commend Pettitte for taking responsibility, promise their support, and advise him to go public with his admission. Andy releases a statement on December 15, admitting that he used HGH for two days while rehabbing an elbow injury in 2002. "If what I did was an error in judgment on my part, I apologize," Pettitte says in his statement. "I accept responsibility for those two days."
The buzz surrounding the Mitchell Report continues for days, thanks in part to Jose Canseco—somehow now a voice of reason on steroid issues—who calls the document incomplete and immediately starts the guessing game about players who were not named. "There are definitely a lot of players missing," Canseco tells the Fox Business channel. Prodded to name specific players, he singles out Alex Rodriguez. "I could not believe his name was not in the report," he says.
An interview with Rodriguez airs on 60 Minutes on December 16. The show's producers originally told Alex they wanted to do a story around his latest record-setting contract, but with steroids dominating the news, Katie Couric asks him point-blank if he ever used PEDs.
"No," Rodriguez replies. "I've never felt overmatched on the baseball field. I've always been in a very strong, dominant position." What Couric does not ask Rodriguez is if he has ever applied for a little-known exemption for the use of banned drugs—a Therapeutic Use Exemption—included in the Joint Drug Agreement. Under this provision, a player can apply to the program's independent administrator for permission to use a banned substance if he can show medical cause. The request is not made public, and is forwarded to the point men for the drug program at MLB and the union only after a determination is made, and must remain confidential.
Rodriguez applied for such an exemption this past February, when he asked Dr. Bryan W. Smith, the program administrator, for permission to use testosterone. Smith reviewed A-Rod's medical condition, found evidence of a testosterone deficiency, and granted an exemption.
Rodriguez got the news two days before reporting for spring training. Only the union's Gene Orza and MLB's Rob Manfred (and presumably their assistants) were told that Rodriguez and one other player were given permission to use testosterone, and another 109 players received medical clearance to use other banned substances, mostly some form of amphetamine to treat attention deficit disorders.
As she wraps up her questions about the steroid controversy, Couric asks Rodriguez what he thinks about Mitchell naming 22 Yankees in the report—the most of any team in baseball. "These are guys that I play with, they're my teammates," Rodriguez tells Couric. "If anything comes of this, I will be extremely disappointed. And it will be a huge black eye on the game of baseball."
Making Money and Accepting Blame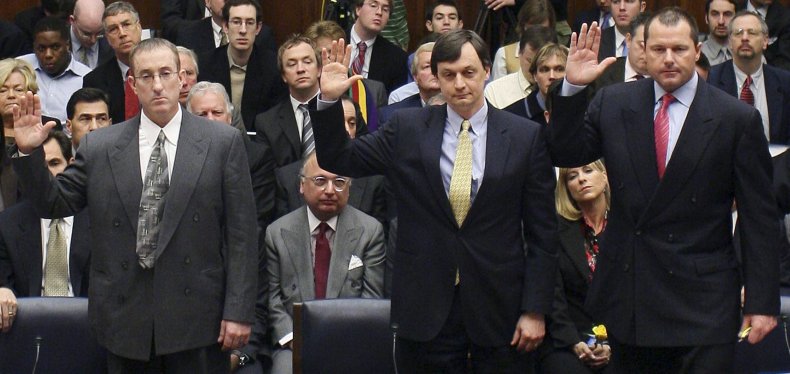 Clemens is the next Yankee—now former Yankee—to appear on 60 Minutes, and on January 6 he repeatedly tells Mike Wallace that he has no idea why McNamee is telling all these lies about him. Clemens' legal team mounts a defense that is a direct attack on McNamee's rather suspect credibility, complete with a defamation suit and a secretly taped conversation between the trainer and the star pitcher. For his troubles, Clemens is invited to speak before Waxman's Reform and Oversight Committee.
But first Waxman and his committee want to hear from Mitchell, Selig, and Fehr, and the three men travel to Washington for another nationally televised hearing on January 15. Mitchell is first to testify, and he spends two hours explaining his investigation. His former colleagues treat him with respect and deference, stopping often to praise the report. The only rough patch: repeated questions about the reliability of Brian McNamee.
I believe him, Mitchell says. "He had an overwhelming incentive to tell the truth."
Selig and Fehr face only a slightly tougher time. Selig finally does what he should have done when all this started: he accepts blame. "I accept responsibility for everything that happens in our sport," says Selig.
There are those in the game who wonder what might have been had Selig taken responsibility when all the trouble started and pledged to clean up his game. Would Congress have intervened? Would a Mitchell Report have been necessary? But they would never dare say that to their boss.
Fehr also accepts blame. "In retrospect, action could have and should have been taken sooner," says the union leader. "As an institution, the Players Association bears some responsibility for that. So do I."
Properly chastised, both baseball men are sent off with praise by the committee members. "I'm impressed and pleased with both of the gentlemen representing baseball and what they said," Waxman says when he meets with the media. Davis, who chaired the 2005 hearings, agrees. Then he adds, "If we don't see them again, that's fine with me."
Two days later, baseball's owners make an announcement of their own. They, too, are pleased with Selig. Though the Commissioner has barely started the second season of a three-year deal, they announce they are extending Selig's contract through 2012. What they don't announce is that Selig's compensation could surpass $30 million in the final year of his deal.
The Commissioner and the game's owners may be tired of being the subject of all these congressional hearings, but no one's ever said steroids was bad for business.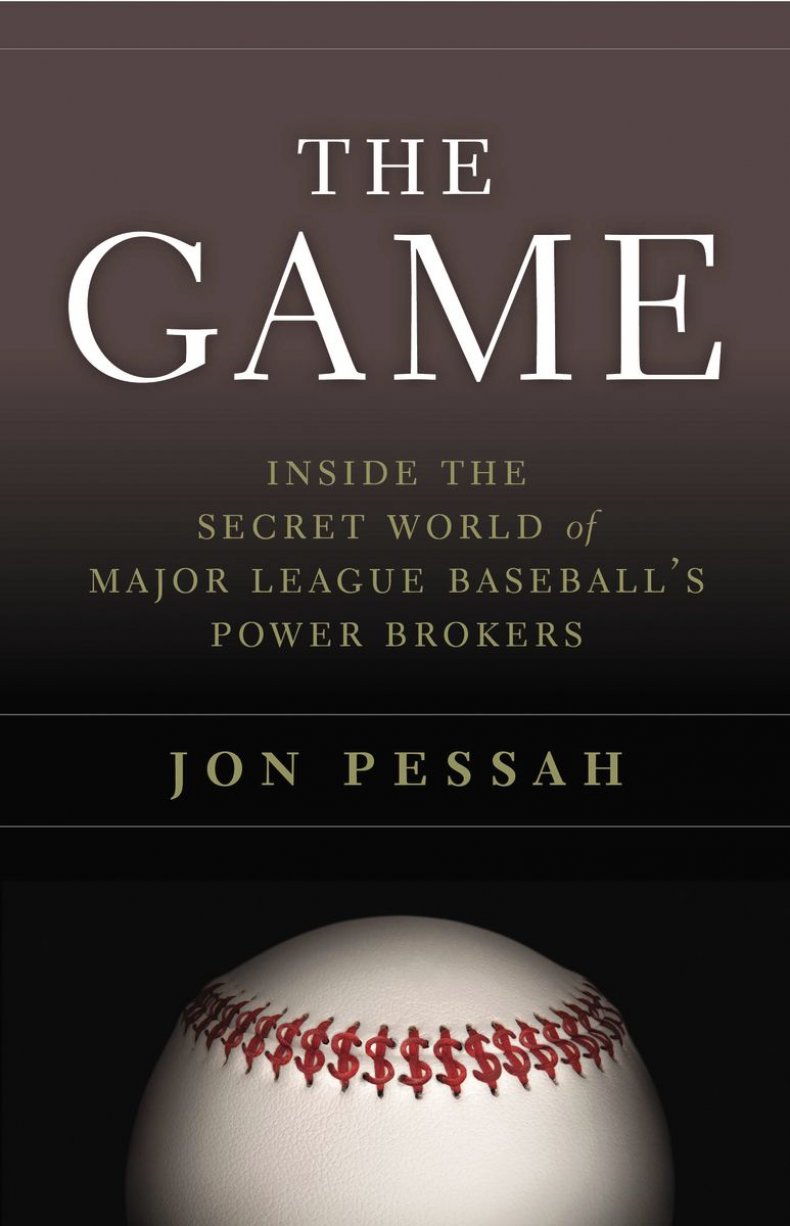 From the book THE GAME: Inside the Secret World of Major League Baseball's Power Brokers, by Jon Pessah. Copyright © 2015 by Jon Pessah. Reprinted by permission of Little, Brown and Company, New York, NY. All rights reserved.