One of the West's largest Buddhist groups has admitted to failures in how it deals with "abhorrent sexual behavior" by its teachers.
In a Facebook statement, leaders of Shambhala International said the #MeToo movement—which seeks to expose sexual abuse and harassment—had prompted its "own collective wake-up call."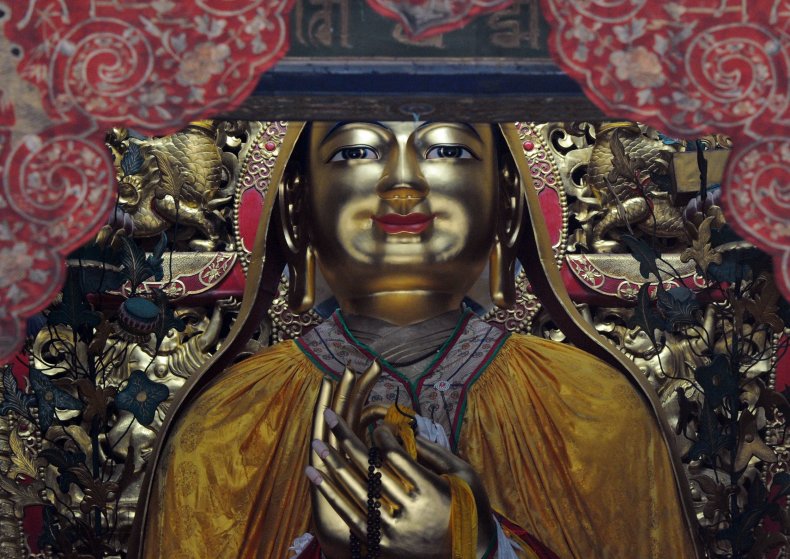 "In our complex history there have been instances of sexual harm and inappropriate relations between members and between teachers and students," wrote the group's leadership, the Kalapa Council.
"We are still emerging from a time in which such cases were not always addressed with care and skill. In particular, inappropriate or even abhorrent sexual behavior by some men in the community has caused some women to feel unsafe.
It continued: "Members have at times not felt heard or have been treated as though they are a problem when they tried to bring complaints forward. We are heartbroken that such pain and injustice still occurs."
The group said it stands "firmly against all forms of abuse and discrimination and any efforts to suppress reports of wrongdoing or shame victims" and said "our ignorance or uncertainty as to how to address the systemic nature of these harms has made us a part of the problem. We must do better."
It promised to increase transparency, introduce training processes and increase leadership opportunities for "marginalized groups" to tackle the problem of sexual abuse in the community.
The group, which has 99 branches in the U.S., describes itself on its website as a "community of people inspired by the principle that every human being has a fundamental nature of basic goodness."
In February 2017, Andrea Winn, a former member of the community in the U.S., launched Project Sunshine, which sought to expose "sexualised violence" within the community.
In a report released online, she says that in the community "women are currently being abused without recourse, and past harm has not been attended to.
"Known child abusers are freely active within the Shambhala community, some are even senior teachers. Meanwhile, many who have been abused have been left with no recourse but to leave the community to heal and move forward as best they can, often with diminished resources of lungta [a Buddhist concept denoting the soul] and money."
In the report, she shares the stories of five anonymous victims of assault within the community.
Winn writes that she was "sexually abused as a child by multiple perpetrators in our community. When I was a young adult, I spoke up about the community's sexual abuse problem and was demonized by my local Shambhala center, ostracized and forced to leave."
The aim of the project is to "establish a working body of concerned citizens to address the situation of sexual and social abuse in the Shambhala community," she writes.
The problem of abuse within Buddhist communities has long remained ignored, say campaigners, but has been highlighted by a series of recent cases.
Last year, Sogyal Rinpoche, the Tibetan Buddhist teacher and author of the 1992 international bestseller The Tibetan Book of Living and Dying, was accused of sexual and physical abuse by eight former students.
Rinpoche denies the allegations.
In 2012, Joshu Sasaki, a Los Angeles–based Zen master, was accused of groping and harassing female students over the course of several decades. Sasaki died in 2014, a year after an independent inquiry of Buddhist leaders concluded that the allegations about Sasaki's misconduct were true.
It followed a 2011 report in the Chicago Tribune that hundreds of Theravada Buddhist monks accused of sexually assaulting children in Illinois, Texas and California were able to evade investigations by moving away from their accusers, and 2010 allegations of sexual impropriety against Eido Shimano, a spiritual teacher of the Zen Studies Society headquartered in Manhattan.
Shimano died in February.