Buddhist Monk Known for Jet-set Lifestyle Sentenced for Raping and Impregnating 13-year-old Girl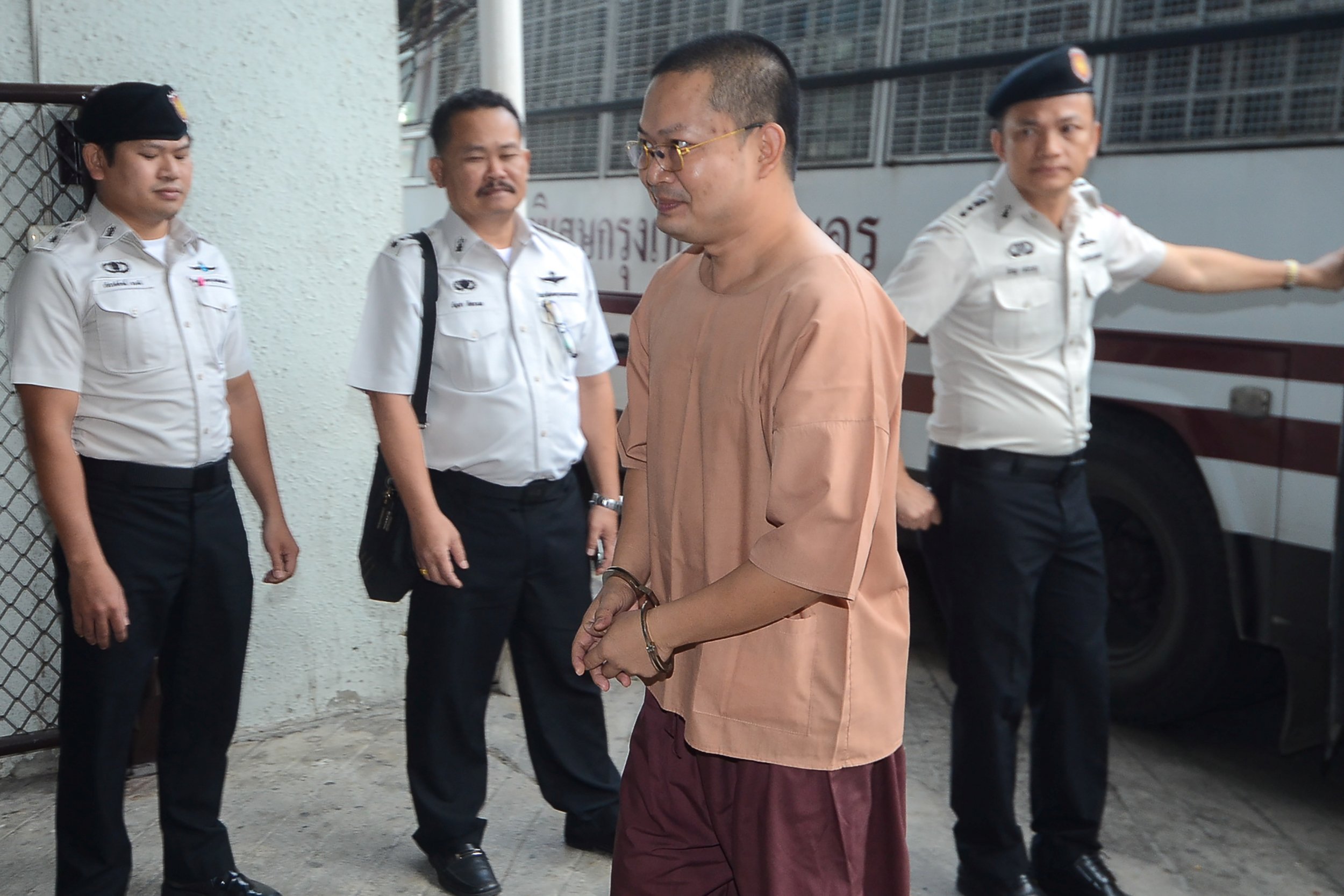 A former Buddhist monk already jailed for fraud after scandalizing Thailand with his lavish lifestyle has been given an additional sentence for abducting, raping and impregnating a child.
Formerly known by the monastic name of Luang Pu Nenkham, Wirapol Sukphol was pictured in a YouTube video in 2013 holding piles of cash on a private jet. He was extradited from the U.S., where he fled after being expelled from the monkhood.
He was given a 114-year jail sentence for fraud, money laundering and computer crimes in connection with funds he had got from followers, although legal technicalities capped that term to 20 years.
But on Wednesday, he was given a further 16 years in jail for violating a minor under 15 and for rape, meaning he will now serve a total of 36 years, the Associated Press reported.
The court in Ratchada found Wirapol, 39, guilty after testimony from the victim, who is now 32 years old, and her parents.
They described how when she was a teenager, he would arrive at their house in Si Sa Ket province, take the girl away and abuse her, the Bangkok Post reported.
"He raped a 13-year-old child and abducted her from her grandmother, but he denied it," Thanyanit Nitikrainon, a legal officer from the office of the attorney-general, said.
The victim said she was happy with the verdict and had filed a lawsuit requesting 40 million baht ($1.2 million) in child support. He had once provided monthly payments of 10,000 baht ($307), which he subsequently stopped.
At one point, Wirapol had accumulated assets worth $30.1 million, including 22 Mercedes Benz cars worth a total of $2.9 million between 2009 and 2011, the Bangkok Post reported.
The case was one of many high profile scandals to have hit Buddhism in the country, leading to calls for reform.
The junta that came to power in Thailand is cracking down on corrupt monks. It has introduced a bill that reduces the influence of the Sangha Supreme Council, the governing body of Buddhist monks.