Fans Remember Buddy Holly, Ritchie Valens and the Big Bopper 61 Years After 'The Day the Music Died'
Today (February 3) marks 61 years since musicians Buddy Holly, Ritchie Valens, and J.P. "The Big Bopper" Richardson died in a plane crash, a day now dubbed "The Day Music Died."
The crash was immortalized in the song "American Pie" by Don McLean, with the lyrics: "But February made me shiver / With every paper I'd deliver / Bad news on the doorstep / I couldn't take one more step / I can't remember if I cried / When I read about his widowed bride / Something touched me deep inside / The day the music died."
Holly, Valens, and Bopper were all pioneers of rock and roll during its first wave of popularity.
Holly, along with his backing band The Crickets, had hits including "That'll Be The Day," "Peggy Sue," "Oh, Boy!" and dozens more. Valens, born Richard Valenzuela, was known for his song "La Bamba" and is still regarded as a pioneer of the Chicano rock movement. Big Bopper wrote hit songs including "Chantilly Lace" and "White Lightning."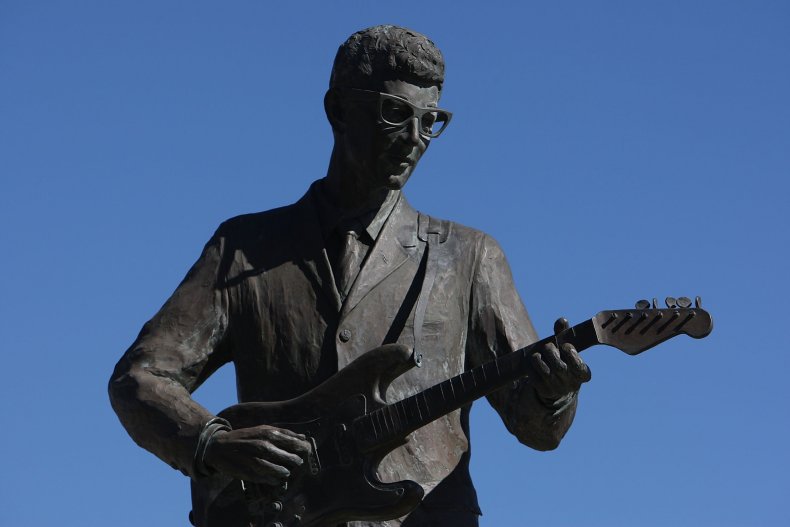 Who was on the plane with Buddy Holly?
Holly, Valens, and Big Bopper were traveling across the U.S. for the Winter Dance Party. Having broken up with The Crickets the previous year, Holly was accompanied by new backing band members Waylon Jennings, Tommy Allsup and Carl Bunch. Due to cold conditions, Holly decided to travel by plane instead of the bus they had been using for the rest of the tour. The Big Bopper took Jennings' seat as the latter had the flu, and Valens swapped seats with Allsup based on a coin toss.
Flying in wintry conditions, the pilot, Roger Peterson, lost control of the plane. The three musicians, along with Peterson, died, when the plane crashed near Clear Lake, Iowa. Holly was 22 years old, Richardson was 28, and Valens was 17.
Buddy Holly Hologram Tour
In late 2019, Buddy Holly and Roy Orbison played shows around the U.S. and Europe on a hologram tour. Holograms of the late musicians were joined on stage by a live band that played their hits.
In a statement, BASE CEO Brian Becker spoke about featuring a version of Holly from 1957: "This was when Buddy was in his prime, where he was on top of the charts and charming audiences across the country with his catchy tracks and trademark 'geek chic' look.
"What you are going to see here is true Buddy at his finest and exactly how he would have looked if you saw him on tour."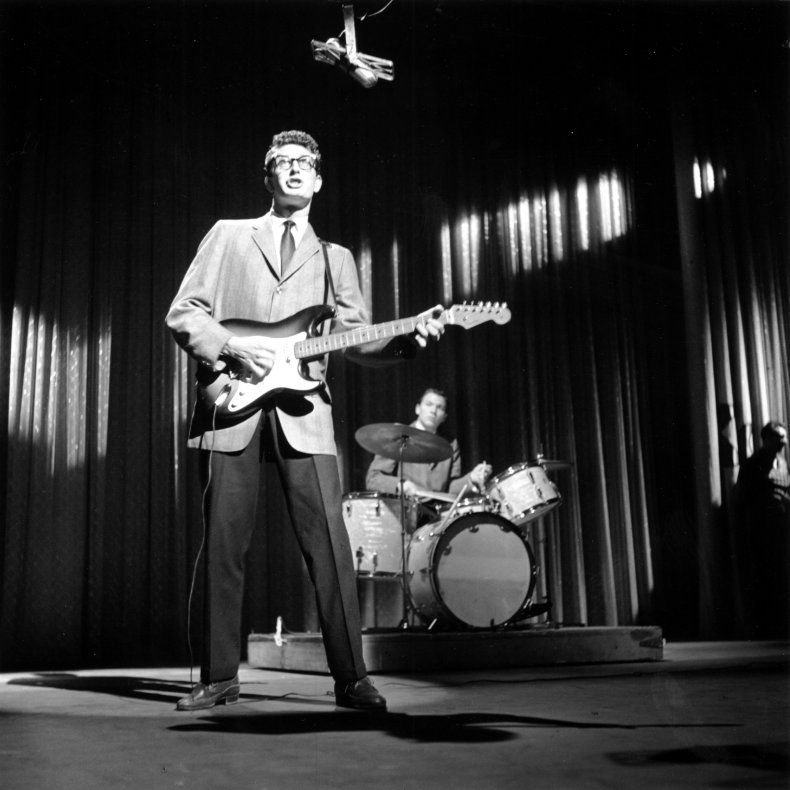 Fans remember Holly, Valens and Richardson
Fans took to Twitter to remember Holly, Valens, and Richardson. Ultimate Classic Rock tweeted: "Rock 'n' roll was still in its infancy when it suffered its first tragedy."
The Church Studios, a recording studio in Tulsa, Oklahoma, founded by Leon Russell, tweeted: February 3rd, the Day that Music Died, will forever be remembered as one of the biggest tragedies in the music world. Rest in peace Buddy Holly, Ritchie Valens, and J.P. Richardson.
Actors from "Buddy the Musical," based on Holly's life, paid tribute by singing "American Pie."