British Budget 2016: What It Means for the People of Britain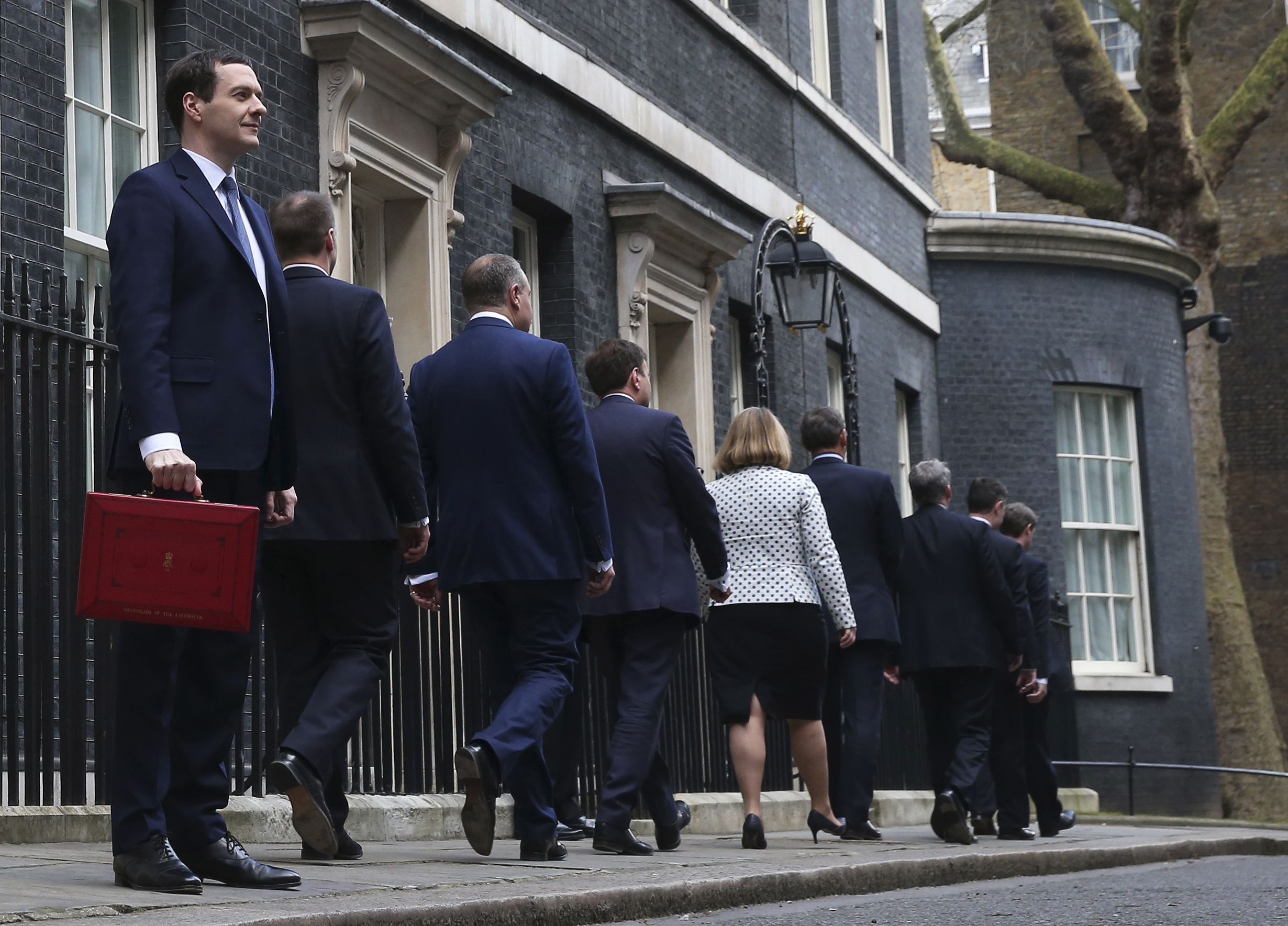 Britain's chancellor of the Exchequer, George Osborne, on Wednesday unveiled his budget, which sets out the government's new decisions on taxes and spending, along with some other policy measures.
As ever, it was a tsunami of statistics designed to bewilder opponents and bolster supporters, all reinforcing the impression of competence and capability on the part of the government.
But what does it mean if you actually live in the U.K.? We've broken it down by whether you're someone who is:
Looking to Save Some Money
Osborne announced a new "lifetime ISA," an Individual Savings Account that you can open at any time before the age of 40. It allows for savings of up to £4,000 ($5,630) each year, with any money added before the 50th birthday earning a 25 percent bonus. "The lifetime ISA is a fantastic boost for anyone under 40 who's fighting the growing cost of getting on the property ladder," said Hannah Maundrell, editor-in-chief at Money.co.uk.
Those on a lower income might benefit from the "Help to Save" option, which allows savers to deposit £50 per month and claim a 50 percent bonus after two years, worth up to £600.
There's also new tax relief on financial advice and an increase on the ISA limit to £20,000.
A Fan of Fizzy Drinks
To the surprise of everyone—and the delight of celebrity chef and anti-sugar campaigner Jamie Oliver—Osborne announced a levy on fizzy drinks that aims to raise £520 million and will start in two years. The new tax may raise groans from soft drink companies: Shortly after Osborne announced the measure, shares in soft drink companies began to drop in value. Shares in Britvic, Britain's largest soft drinks producer, initially fell by 4 percent, while AG Barr, the maker of iconic Scottish fizzy tipple Irn-Bru, saw its shares fall by 5 percent, according to the Financial Times.
It's also likely to hit poorer people harder. The Institute for Economic Affairs think tank has accused Osborne of "picking the pockets of the poor."
But Britain's Royal College of Nursing has welcomed it. "Childhood obesity is affecting children's health and restricting their lives so action is needed now. Nurses working in this field know that prevention is best as it can be very difficult to rectify the problem so the Chancellor's announcement of a sugar tax on drinks manufacturers is a good step towards prevention," it said in a statement.
A Driver
Some expected Osborne to break with tradition and raise fuel duty—a tax added to gas prices in Britain. Fuel duty has been held at £57.95 per liter since the March 2011 Budget and seemed an obvious target for a tax rise, given the difficult economic circumstances Osborne faced.
But Osborne kept the rate the same for the sixth year in a row, which the Treasury says will save the average driver £75 per year.
A Low-Income Taxpayer
Osborne has once again raised the "personal allowance," or the bottom rate at which Britons start paying income tax. This time it will rise to £11,500 beginning next year (instead of £11,200).
A Small-Business Owner
Small business owners can get relief on their business rates under current rules if they occupy a property worth £6,000 or less. Osborne is to raise that threshold to £15,000. Small businesses are one of the most Euroskeptic constituencies in the U.K. business community, so this could placate some of them ahead of Britain's EU referendum.
A Disabled Person
While the chancellor said the overall budget for disabled people will rise by more than £1 billion, the government will also roll in savings of more than £4 billion from cuts to Personal Independence Payments (PIPs), which help with some of the extra costs caused by long-term poor health or a disability for those aged 16 to 64.