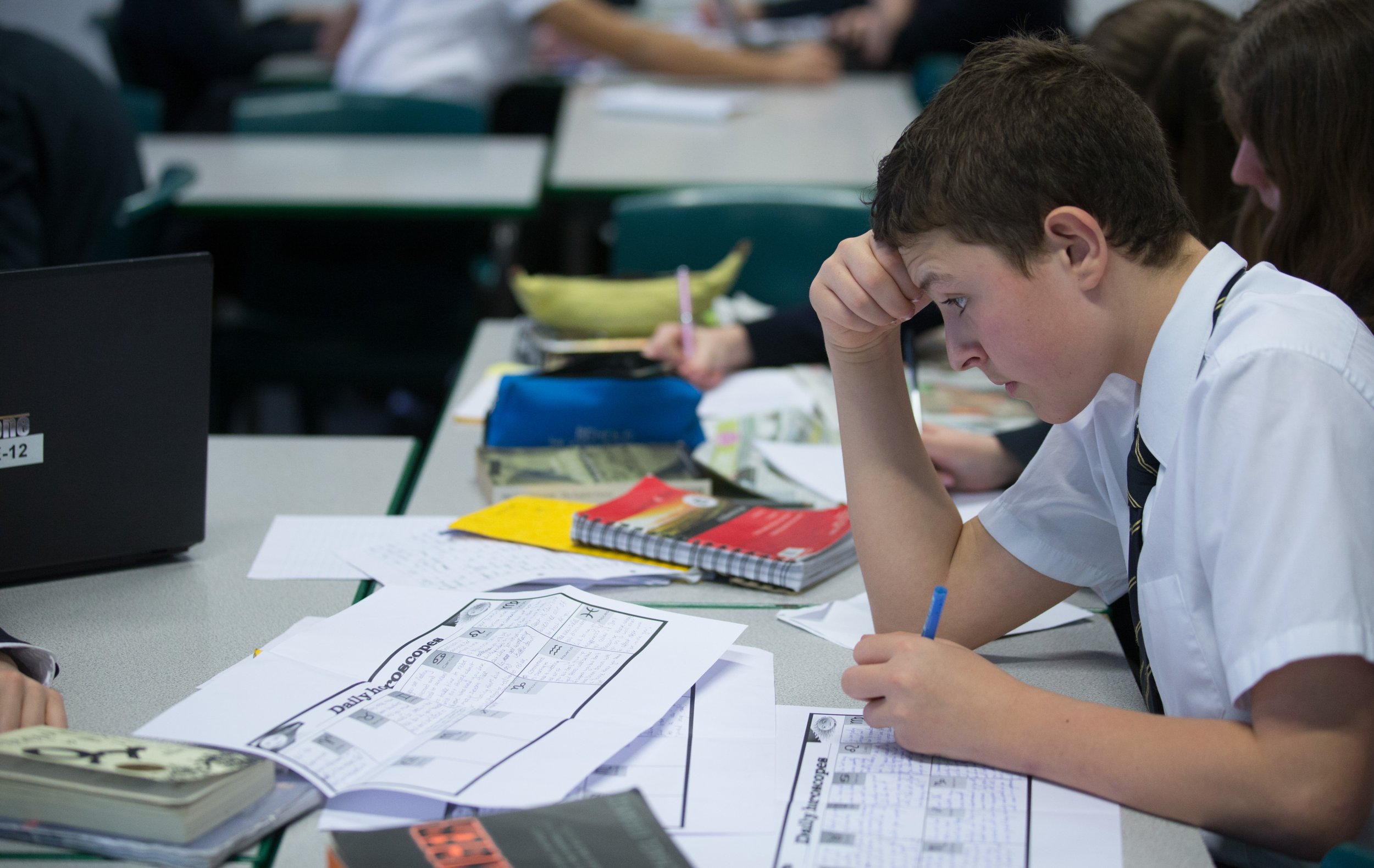 On Wednesday's budget, the chancellor George Osborne announced that £1.5 billion would be spent on additional lessons and activities at secondary schools. Days will finish at least an hour later than 3.30pm, the time that hundreds of thousands of U.K. pupils are currently sent home.
In addition, by 2022, all local education authorities and all English state schools will become academies. Schools which refuse to do so will be taken over. Currently, 2,075 out of 3,381 secondary schools are academies, according to the BBC
The hope is to improve Britain's position in international education league tables: "It is simply unacceptable that Britain continues to sit too low down the global league tables for education. So I'm going to get on with finishing the job we started five years ago, to drive up standards and set schools free from the shackles of local bureaucracy," Mr Osborne said.
However, Leora Cruddas, Head of Policy and the Association of School and College Leaders (ASCL) disagrees that Osborne's plans will make a real or lasting difference.
"For some schools, this announcement is deeply affronting and troubling. We think it's a little disingenuous of government to claim that extending the school day alone will impact on Britain's standing in international education rankings," she tells Newsweek . "While undoubtedly an extended day can and does secure positive outcomes for children and young people, it is surely the quality of provision rather than the number of hours that impacts on outcomes for learners."
At present, financial limitations mean that the Treasury can only offer extended hours to approximately 850 schools - 25 per cent of the country's state secondaries. Monetary sponsors will therefore be required in the coming months.
In terms of forcing all schools to become academies over the next 6 years, Lucy Powell, the shadow education secretary, argues that the policy is misguided.
"There is no evidence to suggest that academization leads to school improvement. Only last week the chief inspector of schools, Sir Michael Wilshaw, wrote to the secretary of state for education highlighting 'serious weaknesses' in academy chains. How the government can plough ahead in light of his evidence beggars belief. We want to see robust accountability and oversight of all schools, regardless of type," she said in an official statement.
Emma Bowers, Head of Maths at an academy school in Hertfordshire is critical of the decision to academize all schools by 2022:
"It's a lazy financial decision and a one size fits all approach" she tells Newsweek. "The schools that will benefit from academization have already become academies, and the schools that haven't - well, that's because they're really well run by the local authority. Once again, it is putting more of the burden on the shoulders of the staff. Local authorities can provide extra support and resources as well as training. Well, when you take that away, teachers have to do more."
Kevin Courtney, deputy general secretary of the National Union of Teachers, also disapproves of the move, as a further nanny state intervention : "The fig leaf of parental choice, school autonomy and raising standards has finally been dropped and the government's real agenda has been laid bare: all schools to be removed from the support of their local authority and schools instead to be run by remote academy trusts, unaccountable to parents, staff or local communities," The Times reports.
Maddie Marks, 16, who attends a mixed comprehensive school in Kenton, north London, tells Newsweek that longer school days would make her "very upset and angry." Annabel Anisfeld, 15, from Channing School, an independent girls school in London agrees: "I don't think I can concentrate for a longer period of time every day. I have a life that I would like to get on with, so adding more study time in everyday seems like a waste to me. Getting good results isn't about using all your time at school."
Teachers, pupils, and parents will have to adapt as this new wave of change takes effect throughout the U.K.