U.K. Faces Tougher Brexit Challenge After 2017 Resilience—Philip Hammond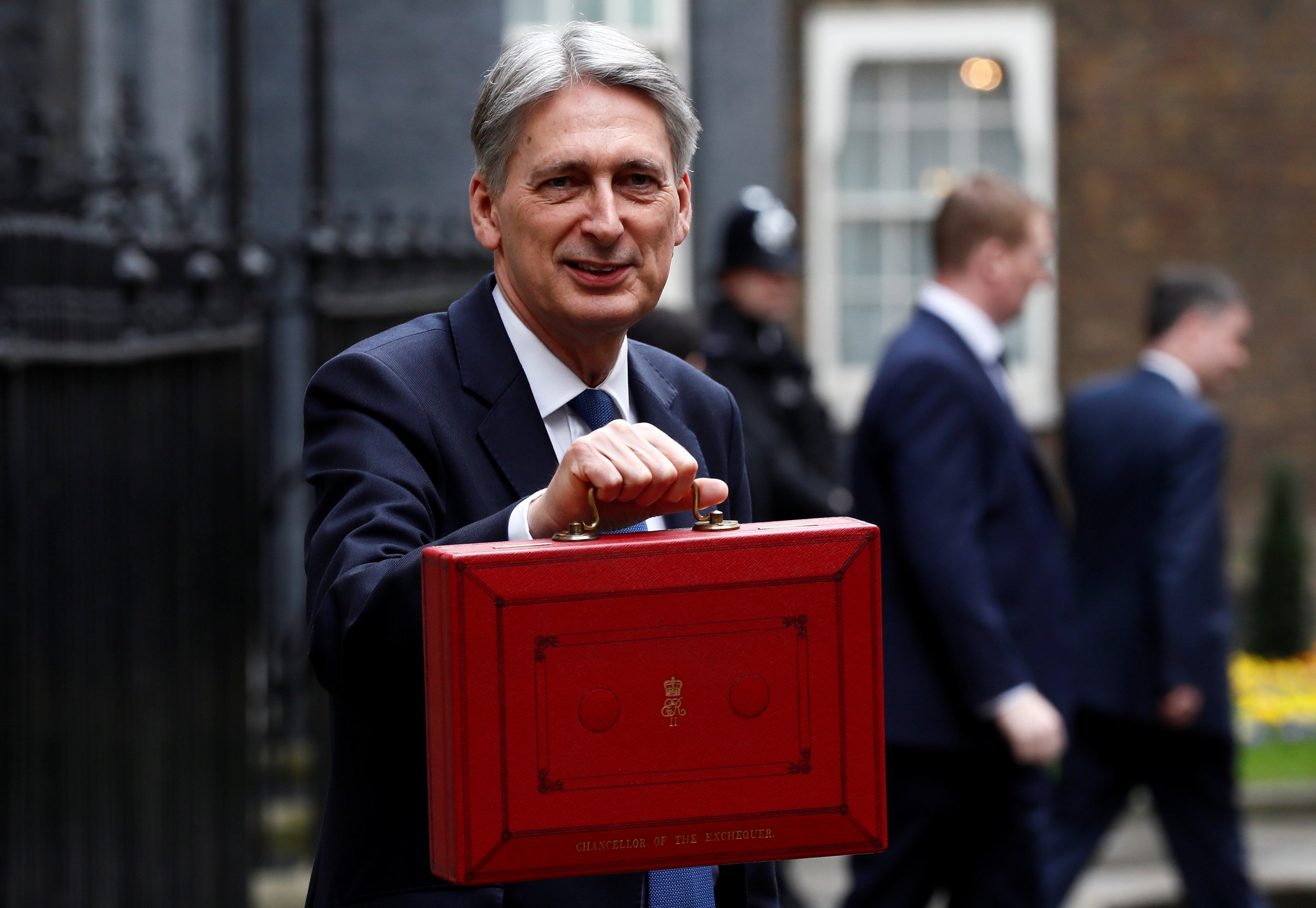 Britain has raised its forecasts for economic growth this year but is more downbeat about the following three years, Chancellor Philip Hammond said in the first full budget since the referendum decision to leave the European Union.
Delivering his budget statement just weeks before Prime Minister Theresa May is expected to kick off the process of leaving the EU, Hammond said Britain's economy had "continued to confound the commentators" with its growth in 2016.
"As we start our negotiations to exit the European Union, this budget takes forward our plan to prepare Britain for a brighter future," Hammond told Parliament. "It provides a strong and stable platform for those negotiations."
Britain's economy is now expected to grow by 2.0 percent in 2017, up sharply from a forecast of 1.4 percent made in the latest round of official forecasts in November, according to the Office for Budget Responsibility (OBR).
However, the growth outlook for this year remained lower than a forecast of 2.2 percent made a year ago, before the unexpected Brexit vote which is expected to weigh on the economy in the years ahead.
Furthermore, the forecasts for growth 2018, 2019 and 2020 were lowered from November's outlook.
Hammond has previously said that rather than use the better outlook to spend more, he will focus on eliminating what remains one of the biggest budget deficits among the world's rich nations, something he is aiming to do in the first half of the next decade.
Nicknamed "Spreadsheet Phil" for his unflashy approach to running the economy, Hammond wants to build up a reserve fund in case he needs to help Britain's economy through a Brexit slowdown ahead.
The Brexit vote in June, which will separate Britain from the EU, which buys about half of its exports, had been expected to deliver a quick and heavy blow to the economy.
Instead, consumers continued to spend heavily and helped the economy to grow by 1.8 percent, faster than all other Group of Seven economies in 2016 bar Germany.
However, signs are now emerging that shoppers have turned more cautious as inflation rises, pushed up by the tumble in the value of the pound following the referendum.
The government's plan to launch Britain's EU divorce talks before the end of March could make some companies wary about long-term investments.
For this year, however, the news in Hammond's budget was upbeat. Last year's stronger-than-expected economic growth means Britain's budget deficit is likely to fall faster than previously thought.
The OBR now expects the government will need to borrow 23.5 billion pounds less between the current financial year and the 2020/21 financial year than it projected in November.
Most of that was due to a sharp improvement in the current financial year which is due to end this month.
Britain's public finances are still expected to be in the red by the 2021/22 financial year—a slower pace of deficit reduction than Hammond's predecessor George Osborne planned a year ago, when he hoped to return the public finances to surplus by 2019/20.