Budget Cuts and 'Can Do' Attitude Probed as Possible Causes of Deadly Military Accidents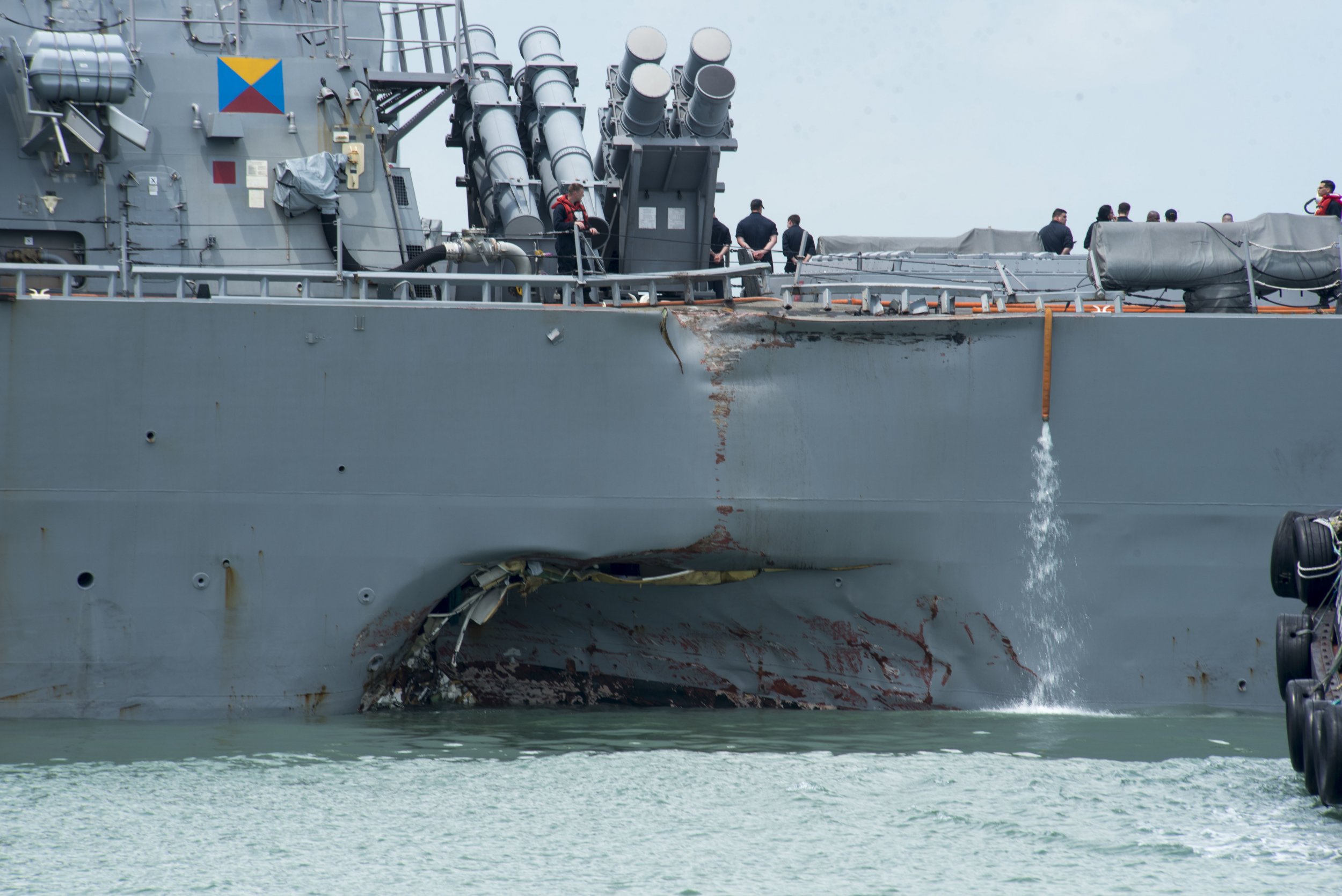 Military chiefs are examining the factors behind a series of deadly accidents involving members of the armed services, which the chief of U.S. naval operations has blamed on budget cuts.
Admiral John Richardson told the Senate Armed Services Committee on Tuesday that budget shortfalls and a spike in naval activities had affected his operations, contributing to a series of fatal collisions, the Associated Press reported.
The previous day, Defense Secretary James Mattis told reporters that military authorities are examining the accidents to establish if there are common problems linking them, and did not rule out budget cuts as a factor.
"I am not willing to say right now that there's a direct line between sequestration and what has happened," he said, as quoted by the Associated Press, referring to congressional budget constraints. But "we're going to take a very close look at that."
Since June, more than 70 U.S. armed forces members have been killed or injured in a series of training or non-combat accidents. Two separate Navy ship collisions in recent months killed seventeen sailors and injured five, while 15 Marines and a sailor were killed when a transport plane crashed into a Mississippi field.
The Navy has fired six senior officers, including the commander of the Japan-based 7th fleet, citing a loss of confidence in their ability to command. Both the Navy and Marine Corps have ordered a review of safety and readiness procedures.
On Tuesday, Admiral Richardson told senators that among the issues being addressed were "fatigue concerns," to ensure sailors were qualified to stand watch.
Among the potential causes, military chiefs are probing problems within the military's "can do" culture.
"We are almost hardwired to say "can do," that is just the way we are brought up," Mattis said Monday. "But there comes a point in peacetime where you have to make certain you are not always saying we're going to do more with less," he added.
Arizona Senator and Chairman of the Senate Armed Services Committee John McCain told naval chiefs they must "do better" at Tuesday's hearing.
"Your presence here today reminds us of our sacred obligation to look after the young people who serve in our military," McCain said. In an interview on CBS's Face the Nation Sunday, McCain blamed the accidents on budget caps.
"It's because of a thing called sequestration, and our failure over the last eight years to make sure our military is prepared, equipped, trained," McCain said.
The USS John S. McCain, a guided-missile destroyer named after his father and grandfather, was one of the vessels involved in accidents.
The ship collided with an oil tanker in a sea transit lane near Singapore, killing 10 sailors on August 21. The USS Fitzgerald, a guided-missile destroyer, collided with a container ship in Tokyo Bay on June 17, leaving seven sailors dead.
Budget Cuts and 'Can Do' Attitude Probed as Possible Causes of Deadly Military Accidents | U.S.