Budget Passes the Senate, But Don't Pop the Champagne Yet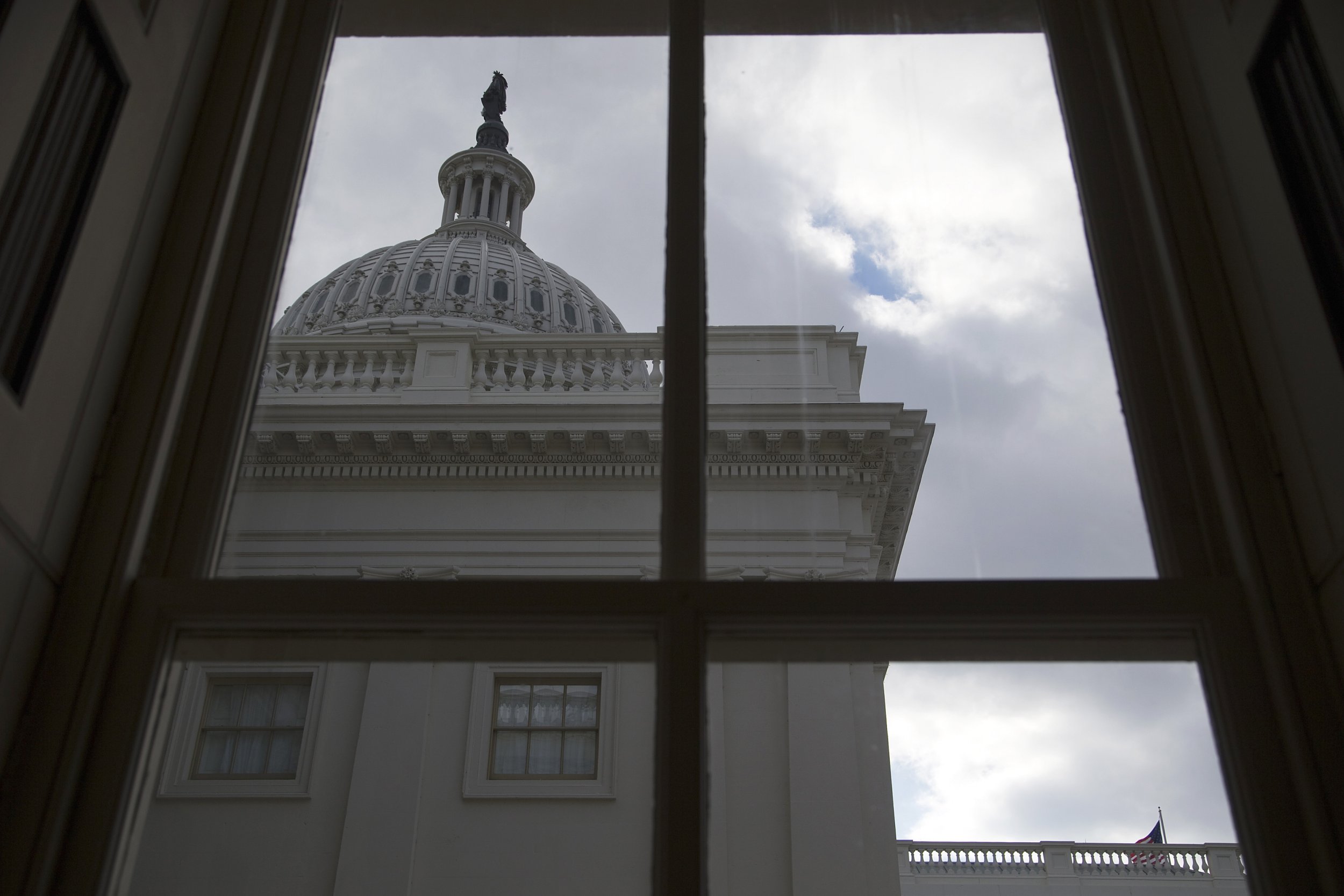 Suddenly, peace has broken out in Washington DC. Perhaps it's the time of the season.
On Wednesday, the Senate passed the bipartisan budget agreement on a 67-33 vote and sent it to President Obama's desk to be signed into law.
For the first time in more than two years, both parties came together to pass a budget and prevent the government from continual crisis mode, lurching between shutdown and last-minute spending deals.
But don't pop the champagne just yet. The deal may well be a bipartisan anomaly in what is sure to be a contentious and highly partisan new year.
Before the Senate even passed the deal, Republicans began warning that raising the debt limit in February could be a knock-down, drag-out brawl. Representative Paul Ryan, R-Wisconsin, warned on the Sunday talk shows that his party would not raise the debt limit without drawing significant concessions from Democrats.
"We as a caucus, along with our Senate counterparts, are going to meet and discuss what it is we want to get out of the debt limit," Ryan said on Fox News Sunday. "We don't want nothing out of this debt limit. We're going to decide what it is we can accomplish out of this debt limit fight."
Republican Senate Minority Leader Mitch McConnell, facing a tough reelection battle back home in Kentucky where Tea Party types are portraying him as a inveterate Washington insider, echoed Ryan this week. "I doubt if the House, or for that matter the Senate, is willing to give the president a clean debt-ceiling increase," he said Tuesday.
Next year is an election year and the debt ceiling battle lands smack in the middle of a number of key Republican primary battles, where current lawmakers will have to prove their conservative credentials if they are to hold on to office.
And what better way to show their mettle to their skeptical base than by adopting a tough stance in the impending debt ceiling battle?
"It's not likely you're going to see Republicans allowing it to be raised without more fiscal restraints put in place, to signal to Republican primary voters that they're still serious about fiscal responsibility," said Republican strategist Ron Bonjean.
"The fallout from Obamacare is still very strong. You have a debt ceiling fight in early February. It does not bode well for a feeling of kumbaya around getting a bipartisan budget deal done," he said.
The Obamacare issue, that Republicans still see as a winning one in 2014, is another reason they may not want to put up too much of a debt ceiling fight. If the Republicans bring the United States to the edge of default, it will take attention away from what they see as their most popular issue, and remind voters that Republicans are reckless with the nation's reputation.
To make matters worse next year, the debt ceiling isn't the only place for potential partisan bickering. Even though the budget agreement set overall spending numbers, House and Senate appropriators must still do the nitty-gritty work of writing and passing legislation to divvy up and actually spend that money.
As everyone goes home for the holidays to bask in the bipartisan glow of the deal -- or face the wrath of those who believe compromise is a dirty word -- the staff of the appropriations committees will be hard at work. Any difficulties the appropriators run into could force Congress to pass another stopgap funding measure to prevent a government shutdown.
But right now appropriators are expressing confidence they can get the job done in a few short weeks.
"What we will be doing is implementing the Ryan-Murray budget agreement that they voted for. We will do the implementation of that," House Appropriations Chairman Hal Rogers, R-Kentucky, said on C-SPAN last week. "So, I would hope that those who voted for the Ryan budget will also now vote for the implementation of the Ryan budget."
Rather than the beginning of a truce in Washington, the bipartisan budget seems far more like the calm before the storm.