'Budtender' Serves Up Weed at Oregon Wedding Reception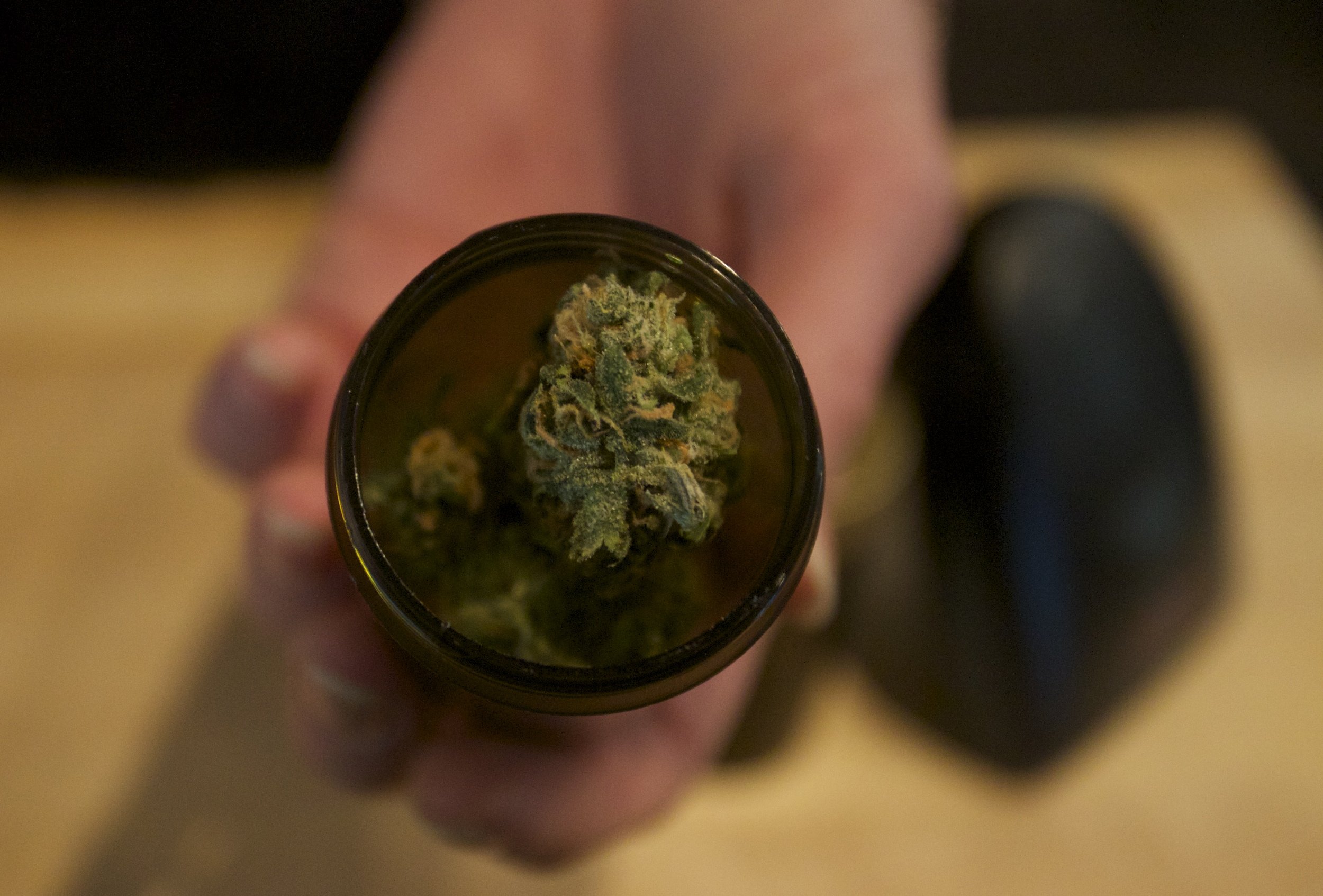 Guests at a recent Oregon wedding reception were treated to something unusual in lieu of an open bar: marijuana. Newlyweds Whitney Alexander and John Elledge had a "budtender" in a "weed tent" who doled out 13 different strains to guests, among them an 81-year-old woman who hadn't tried pot since the 1960s, according to local news outlet KGW.
The couple decided to have the weed bar given the passage of Oregon's legalized marijuana initiative, Measure 91, ahead of their marriage on a Christmas tree farm. It's illegal for caterers bearing liquor licenses to serve alcohol to guests where marijuana is also being provided, but a wedding planner from Lake Oswego's Bridal Bliss was able to help out. It was the planner's first request for a green bar.
The state's legal limit for pot is eight ounces, so the couple provided smaller portions of 13 different varieties to offer guests who chose to visit the weed tent. Meanwhile, the budtender looked on and made sure everyone was toking responsibly, and transportation was later provided for all. It's unclear how many people went home and listened to Dark Side of the Moon, but stoners likely appreciated the wedding reception munchies, which included beignets and French Fries.
Alexander and Elledge also took precautions to respect the wishes of guests choosing not to indulge. The tent was separated from the main part of the reception, and was positioned so smoke didn't blow in the direction of guests. Alexander told The Huffington Post that some guests "had no idea [the weed tent] was there until after the fact."
But from all accounts, the weed bar was, well, a hit. "We were shocked by how much people loved it," Elledge told USA Today of the extravaganza. "I'm still getting a couple of texts a day from guests who enjoyed the weed tent."