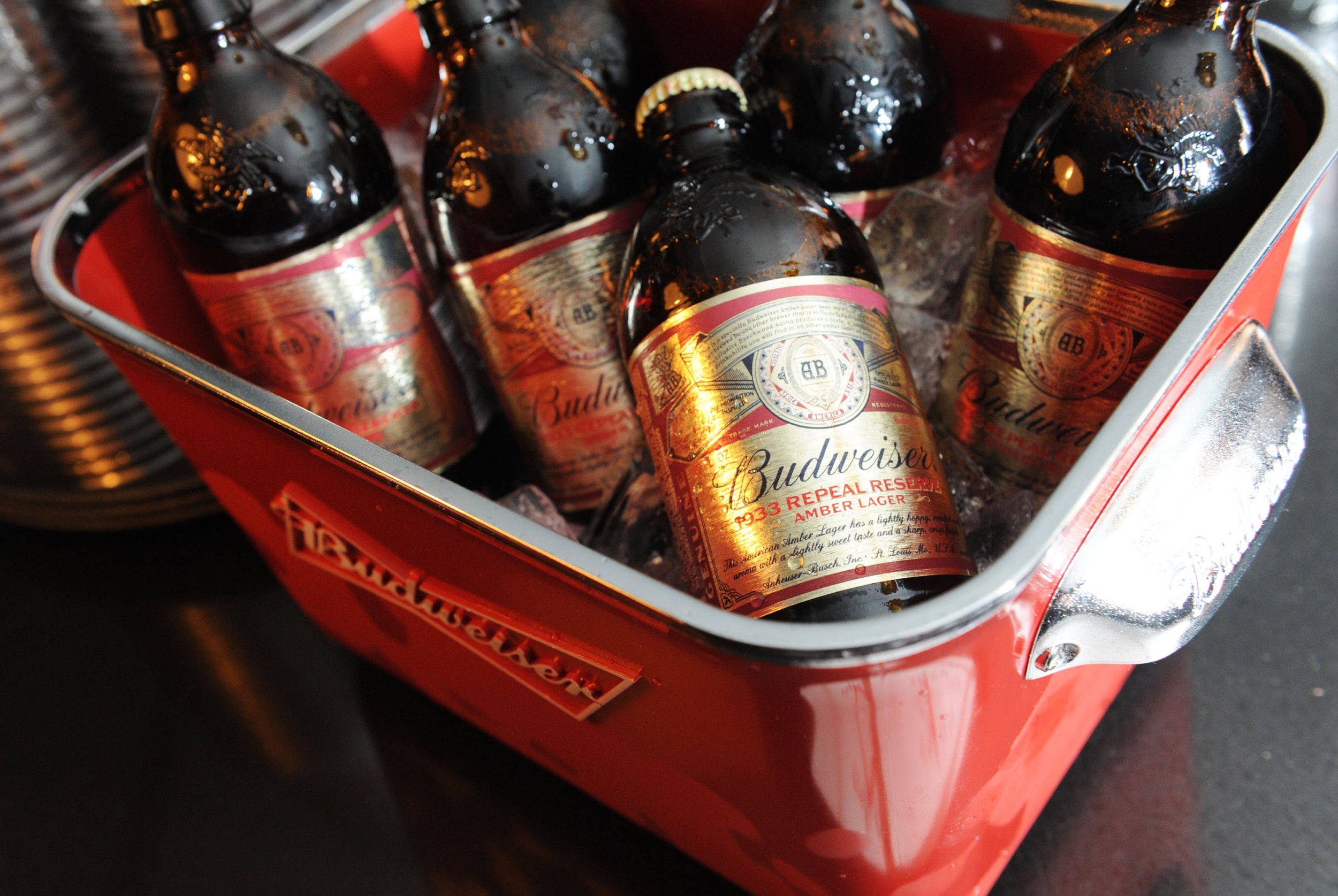 Budweiser has become known for its creative Super Bowl commercials. But in 2018, it reportedly plans to use one minute of pricey airtime to promote the company's water initiative instead of its signature beer.
Anheuser-Busch, which owns a number of beer brands like Budweiser and Stella Artois, will run two water-focused commercials during Super Bowl LII on February 4, CNBC reported Friday. The Bud commercial will center on a brewery that was converted into a water-canning facility to send relief to disaster-affected areas. Another ad will feature Matt Damon telling folks to buy Stella chalices to help provide water to areas that need it.
According to CNBC, Anheuser-Busch's choice to promote its "Better World" initiative was, in part, tactical. Beer consumers are increasingly moving toward local craft breweries that are engaged in their communities. But its focus on water isn't new—the company has been canning water for relief since 1988, and in 2017 produced some 3 million cans of water.
"If we think about our consumer, they really appreciate being local and close to their communities, but they don't expect it only from the small entrepreneur closer to them," Anheuser-Busch CEO Michel Doukeris told CNBC. "Really, the expectation of what big companies and big brands can do, we think is because of our scale we have time to engage in an initiative like that, and we can really touch a lot of people and make an impact."
The Budweiser water commercial shows the plant going through the steps to can water in lieu of beer as a version of the song "Stand By Me" plays in the background. At the end of the ad, as trucks loaded with relief water pull out, the names of areas affected by disasters scroll across the screen: Texas, Florida, Puerto Rico, California. Lastly, a can of Bud-branded water that says, "America," with text underneath saying, "whenever you need us, we'll stand by you," is shown.
The official cost of a commercial in the 2018 Super Bowl has not yet been released. But Forbes predicted this year's figure would exceed the whopping $5 million it cost to purchase just 30 seconds of airtime last year.
Budweiser's commercials typically garner a fair bit of attention. Last year, for instance, the company aired an ad focused on the immigrant story of its founder. Some on the political right took as a controversial social statement since it aired just days after Republican President Donald Trump signed the initial executive order that prevented immigrants from seven Muslim-majority countries from entering the United States.