Budweiser Tweeted Two of Umberto Eco's 'Elements of Fascism'
Will Anheuser-Busch's consumers drink to their latest ad? On Friday, the company wrote, in a now-deleted tweet, about two of their brands, Budweiser and Bud Light. "Reject modernity, embrace tradition," the tweet read, telling consumers to enjoy the original beverage over it's lower-calorie counterpart. Pictured were the sleek, modern-looking Bud Light can, along with the classic designed Budweiser beer.
However, the seemingly simple message raised some eyebrows. One Twitter user, Joshua A.C. Newman, pointed out the origins of the text for the ad. "Are you deliberately quoting the first two elements of Umberto Eco's 14 elements of Fascism?" he responded to the since-deleted tweet.
Author Umberto Eco, who grew up under Benito Mussolini's fascist reign, published Ur-Fascism in 1995. The first two of Eco's common elements of Fascism, are the cult of tradition and the rejection of modernism.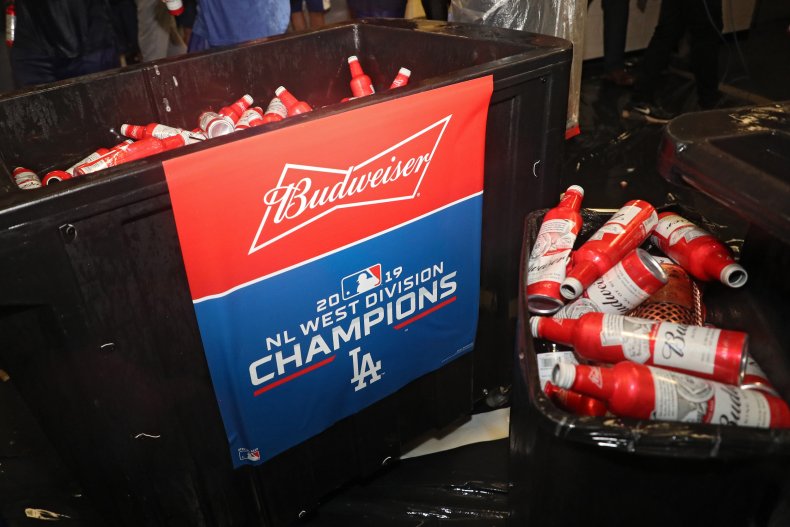 "These features cannot be organized into a system," Eco wrote at the time. "Many of them contradict each other, and are also typical of other kinds of despotism or fanaticism. But it is enough that one of them be present to allow fascism to coagulate around it."
When describing the cult of tradition, Eco noted that a consequence of this was that "there can be no advancement of learning."
"Truth has been already spelled out once and for all, and we can only keep interpreting its obscure message."
He continued, "One has only to look at the syllabus of every fascist movement to find the major traditionalist thinkers. The Nazi gnosis was nourished by traditionalist, syncretistic, occult elements."
As for the rejection of modernism, Eco posited: "Both Fascists and Nazis worshiped technology, while traditionalist thinkers usually reject it as a negation of traditional spiritual values. However, even though Nazism was proud of its industrial achievements, its praise of modernism was only the surface of an ideology based upon Blood and Earth (Blut und Boden).
"The rejection of the modern world was disguised as a rebuttal of the capitalistic way of life, but it mainly concerned the rejection of the Spirit of 1789 (and of 1776, of course). The Enlightenment, the Age of Reason, is seen as the beginning of modern depravity," Eco said. "In this sense Ur-Fascism can be defined as irrationalism."
Fascism is a political philosophy, movement, or regime known for its dictatorial power, nationalism, hierarchy and elitism. In a statement shared to Newsweek, Anheuser-Busch noted that they did not intend for the recent social media post to be offensive.
"We did not intend for the recent Budweiser social post to be offensive in any way. We were not aware of the origins of the meme when it was posted, and once this was brought to our attention, we deleted it immediately," the company said via email.
Updated 8/25/2020, 10:11 a.m. ET: This story has been updated to include comment from Anheuser-Busch.