Buffalo Blizzard Conditions Causes 75-Car Crash As Freezing Weather Grips East Coast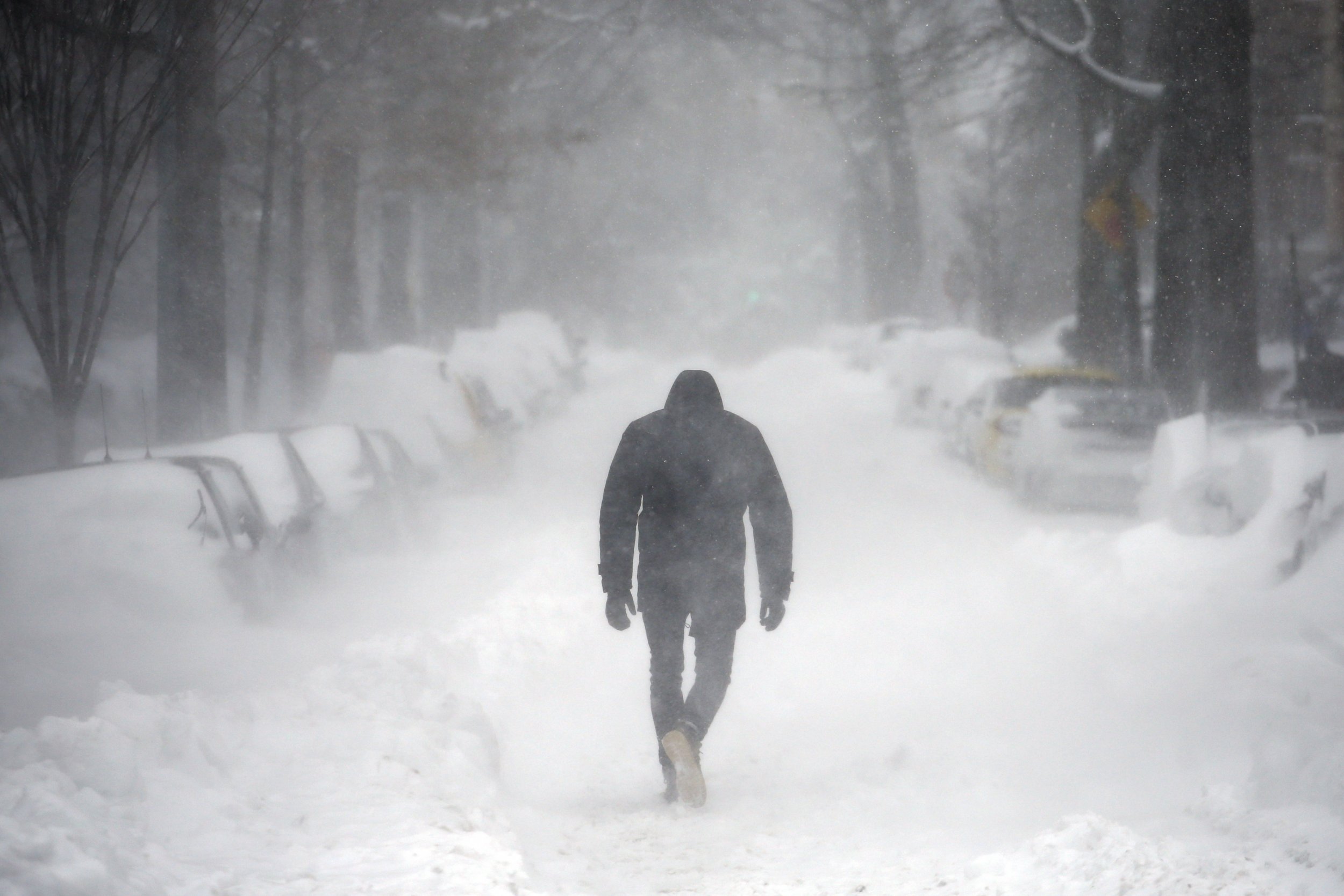 At least 75 cars were involved in a crash on a highway near Buffalo on Tuesday afternoon as motorists dealt with poor visibility amid a blizzard-like conditions.
The crash—which directly involved 22 vehicles—left two people seriously injured and one in critical condition on I-90 outside of Buffalo, according to Erie County Executive Mark Poloncarz, WIVB4 reported. A blizzard warning went into effect in the county, which includes Buffalo, on Tuesday, with forecasters calling for 45 mph winds that will significantly reduce visibility on the roads.
"Visibility will be zero or down to zero at times with travel highly discouraged," the National Weather Service warned.
Some roads in the area had been closed by police because of whiteout conditions.
Seven volunteer fire departments, the Erie County Department of Homeland Security and Emergency Services, and Erie County Department of Health all responded to the pile-up, according to WIVB4.
The incident occurred as temperatures dropped into the teens with wind chills as low as -10 degrees in Buffalo and a cold snap froze much of the East Coast on Tuesday.
The dangerously cold temperatures have left at least nine dead, including a homeless man who was found inside a trash bin apparently frozen to death as temperatures dipped to -6 degrees in St. Louis, Missouri.
The National Weather Service issued wind chill advisories from Texas to Canada and Montana through New England on Tuesday. Indianapolis tied a record low of -12 degrees and Chicago wind chills were expected to hit between -35 degrees and -20 degrees.
And in the south, freezing temperatures frosted across Louisiana, Mississippi, Georgia and Alabama. As rare snow flurries fell in Texas, a local police chief said that more than three dozen car crashes were reported in a day due to icy roads. In Tennessee, the Riverbend Maximum Security Institution's main heater failed and inmates were given portable heaters and blankets to stay warm in 25 degree temperatures.
The cold snap is not expected to let up anytime soon, with forecasters calling for a massive winter storm that is set to hit the East Coast and parts of the Southeast on Wednesday and Thursday, bringing in up to a foot of snow in some regions.