Buffalo, NY, Starbucks Becomes Second to Unionize, With Other Sites Pushing for a Vote
A Starbucks store in Buffalo, New York, became the second in the nation to unionize Monday, as others across the United States look to follow their lead.
The vote to unionize was announced by the National Labor Relations Board, and the world's largest coffee chain now has 10 days to appeal the decision. The store is in the Buffalo suburb of Cheektowaga, and employees at that shop lauded the decision to form a union.
"While most of the world saw us win on Dec. 9, today is a special day – today we put an end to Starbucks' delay attempts and formed our union at the [Cheektowaga] Starbucks," Cheektowaga shift supervisor Lexi Rizzo stated. "Finally, the partners feel we have a voice at our workplace – this is an emotional day for all partners here who have fought so hard to make our voices heard in the work we do."
"Now we're asking the same thing Elmwood is asking – we want a fair contract and most importantly we demand that Starbucks stop their union busting in Buffalo and across the nation immediately."
The "Elmwood" that Rizzo mentions refers to another Buffalo-area Starbucks, which became the first among the chain's nearly 9,000 stores nationwide to unionize on Dec. 9. Workers at that location, having been unionized, went on strike at the beginning of January amidst what employees called "unsafe" conditions because of COVID-19.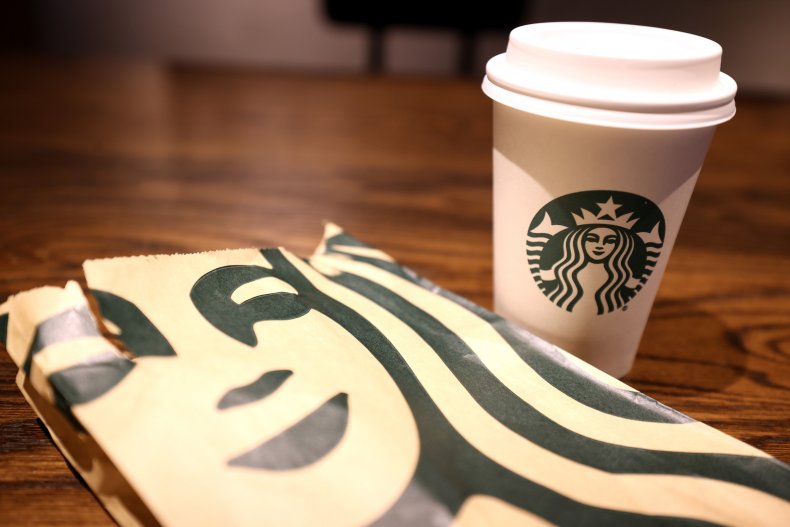 The Elmwood unionization came after the labor board sided with the employees amid a challenge over ballots, upholding a 15-9 decision that the store could form a union.
After the Elmwood store unionized, Starbucks released a statement saying that "we strongly believe that every partner in a district or market should have the opportunity to vote on such an important decision."
"We will keep finding new and better ways to continue leading on wages and benefits, improve our listening and active partnership, and keep building a company that matters," the coffee giant continued.
However, Rizzo echoed a different sentiment, stating that "no other partners should have to endure what we went through to have a voice on the job."
Beyond voicing concerns over COVID-19, Starbucks employees are also demanding fairer wages, including the implementation of sick pay and isolation pay.
As the urge to unionize keeps spreading across Starbucks, a number of other stores across the country have expressed interest in forming similar groups.
WIBV-TV reported that at least "three other Buffalo-area locations are also seeking to unionize but have not yet held a vote."
In addition, Starbucks stores in other states have also taken steps to unionize.
Two stores in Boston, Massachusetts, suburbs reportedly began looking into unionizing after the Elmwood decision, with at least 36 of 47 employees indicating that they were pro-union, according to local news outlets.
Additionally, a Cleveland, Ohio-area store released a statement Monday in which it stated that it was seeking a unionization effort, with the store stating that "we believe [a union] is the most meaningful and effective way to ensure our voices are heard and to use those voices to contribute to our partnership with the company."
A Starbucks spokesperson told Newsweek that "our position hasn't changed: Starbucks success—past, present and future—is built on how we partner together, always with Our Mission and Values at our core. From the beginning, we've been clear in our belief that we are better together as partners, without a union between, and that conviction has not changed.
"The vote outcomes will not change our shared purpose or how we will show up for each other ... we will keep listening, we will keep connecting and we will keep being in service of one another."