Warren Buffett's Berkshire Hathaway Has So Much Cash, He Doesn't Even Want All of It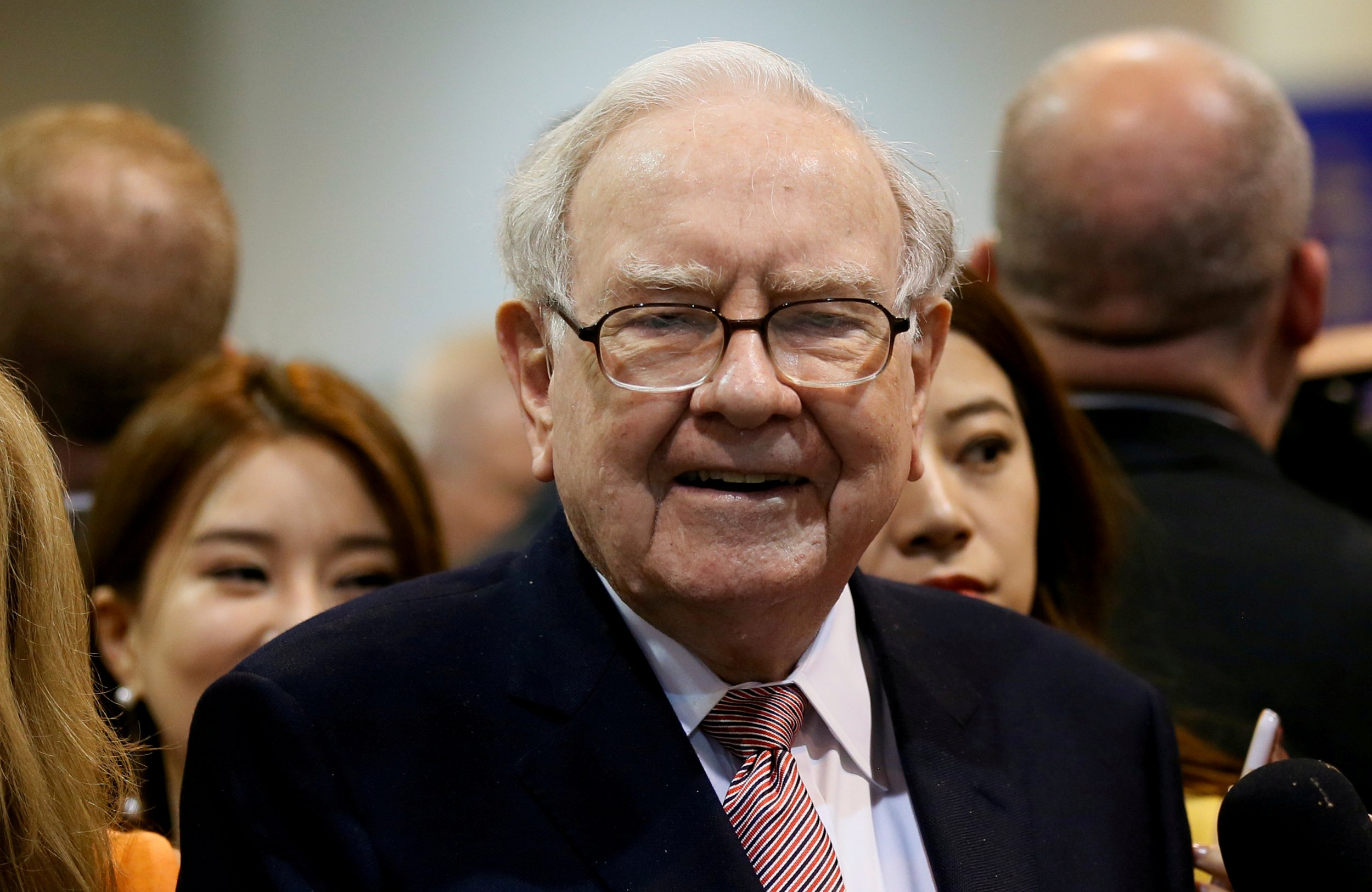 Just about everyone, even the already filthy rich, would likely say that having $100 billion at their disposal was the kind of problem they would love to have.
But for world-renowned billionaire investor Warren Buffett, whose Berkshire Hathaway has nearly that nine-figure amount in cash on hand, it's not exactly beneficial to have that much moola on the books.
At the end of the second quarter this year, Berkshire Hathaway reported it had $99.7 billion in cash on hand, nearly three times the roughly $35 billion in cash it had in the second quarter of 2013, Bloomberg reported Monday.
It's important to distinguish that the $99.7 billion doesn't technically belong to Buffett, though the 85-year-old Nebraska native is estimated to be worth $75.6 billion, making him the second-richest person in the world, according to the Forbes 2017 rankings.
But much, if not a majority, of that wealth stems from his holdings in Berkshire, and Buffett admitted at the company's shareholder meeting in May that it isn't necessarily a good thing to have so much cash just sitting in the coffers.
"The question is, 'Are we going to be able to deploy it?'" Buffett said. "I would say that history is on our side, but it'd be more fun if the phone would ring."
It's not as if Buffett and Berkshire haven't been active: He has made investments in technology-sector titan Apple, as well as in a real estate investment trust and a mortgage lender, and early last month, he agreed to pay $9 billion for Energy Future holdings, the biggest electric utility company in the state of Texas, according to Bloomberg. (Texas lawmakers and regulators could still hinder the purchase.)
Buffett has made his fortune and solid reputation on sound, smart investments rather than simply spending frivolously, and it's possible he's waiting to ride out the "Trump bump" the stock market has experienced since November—a rise that President Donald Trump has often taken credit for.
At Monday's closing, the Dow Jones industrial average recorded a ninth straight record finish, at 22,118.42, and the S&P 500 also set a new mark, 2,480.91, after setting the previous record on July 26, according to CNBC.
"It's really hard to see anything that could send the market for a stumble," chief investment strategist at Key Private Bank Bruce McCain told CNBC. "Earnings have been pretty good.... At some point, we're going to hit a roadblock, but right now, it's hard to see what that will be."